Maluma Discusses What It Was Like Making His Acting Debut in Marry Me: "I Was Made For It"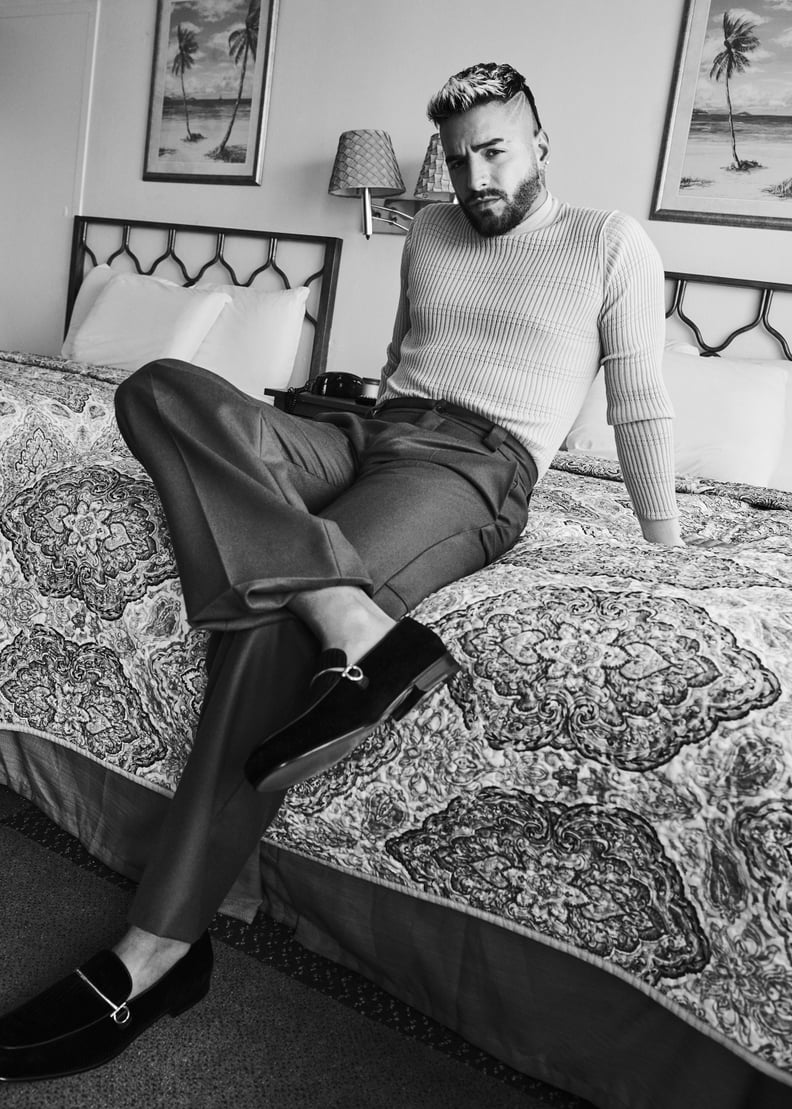 Pamela Hanson for L'Officiel
Pamela Hanson for L'Officiel
If it feels like we've been waiting forever for Maluma and Jennifer Lopez's rom-com to drop, it's because we basically have. Marry Me — which also stars Owen Wilson, Sarah Silverman, Chloe Coleman, and John Bradley — was originally expected to premiere on Valentine's Day in 2021, but it was later pushed back to May 14, 2021, and then again to Feb. 11, 2022. Based on Bobby Crosby's graphic novel of the same name, the movie centers around Lopez's character finding out that her fiancé (Maluma) has been cheating on her with her assistant. As a result, she instead goes on to marry a random crowd member, played by Wilson.
"I felt that I was made for it."
Marry Me marks Maluma's first feature film, and while covering the 100th anniversary issue of L'Officiel magazine, the 27-year-old global superstar opened up about what it was like making the transition from music to film. Maluma admitted that he was initially nervous to work alongside Lopez and Wilson, but once he got to set, things just clicked for him.
"When I went to the set for the first time, I felt that I was made for it. And well, working with Owen Wilson was difficult because he's a big, big actor. But the first scene when we saw each other he was like, 'Wow, man, you're doing amazing.' For me, that was everything to calm my nerves," he explained. "It was a beautiful experience working with Jennifer Lopez — she's such a master. She's got a lot of discipline. She loves having everything on point. I learned a lot about her. I'm not tired of talking about Marry Me, because it's one of the biggest dreams I've had in my life."
As we continue to count down the days until Marry Me hits theaters, check out photos from Maluma's L'Officiel shoot ahead.