I Can't Be the Only One Laughing About the Mamma Mia Connection in Eurovision Song Contest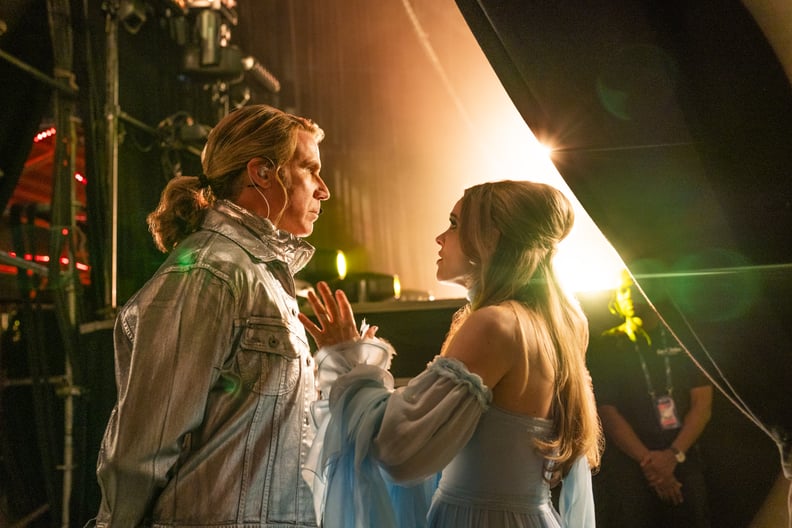 Eurovision Song Contest: The Story of Fire Saga hit Netflix on July 26, and it's filled with some wildly entertaining performances. The film stars Rachel McAdams and Will Ferrell as an Icelandic duo named Sigrit Ericksdottir and Lars Erickssong who are competing in the titular European song contest, but they're certainly not the only familiar faces in the cast. Demi Lovato and Dan Stevens also star as talented contestants. Of course, one of the best appearances is Pierce Brosnan as Lars's father. Not only does he look unrecognizable in his scruffy beard (seriously, I had to do two double takes), but I couldn't help but laugh at the Mamma Mia connections throughout the movie. In fact, ABBA plays a big role in telling the story.
At the beginning of the film, a young Lars can be seen dancing in front of the TV as ABBA performs "Waterloo" at Eurovision. Unlike Brosnan's character in the Mamma Mia films, his character in Eurovision Song Contest is far less impressed with Lars's interest in the band's music. Sigrit and Lars eventually sing the song later in the film during a group medley that includes "Believe" by Cher and "I Gotta Feeling" by the Black Eyed Peas.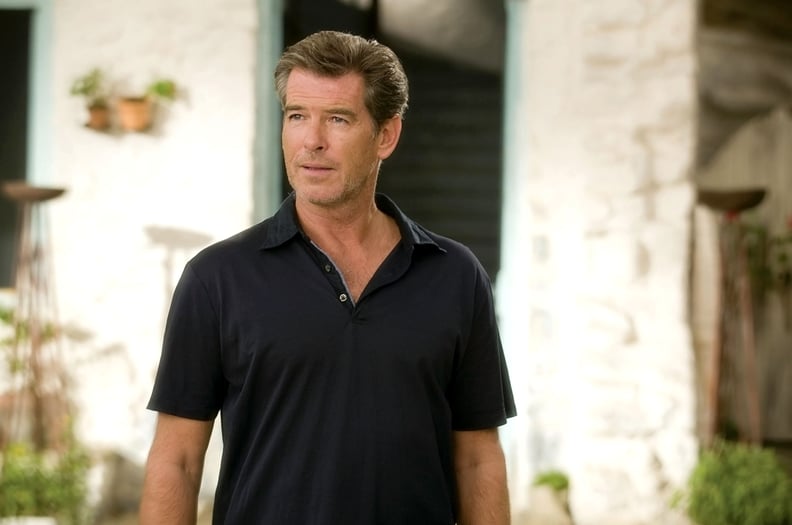 In case you weren't aware, ABBA actually competed and won Eurovision back in 1974, which helped launch the band's career. From there, they went on to sell numerous records, and, of course, have an entire jukebox musical developed after their hit songs. So, Brosnan's role in Eurovision Song Contest is basically a full-circle moment!