The Mandalorian References Dr. Mandible From Ant-Man
Yep, That's an Ant-Man Reference in the Latest Episode of The Mandalorian!
Watch out! This post contains spoilers.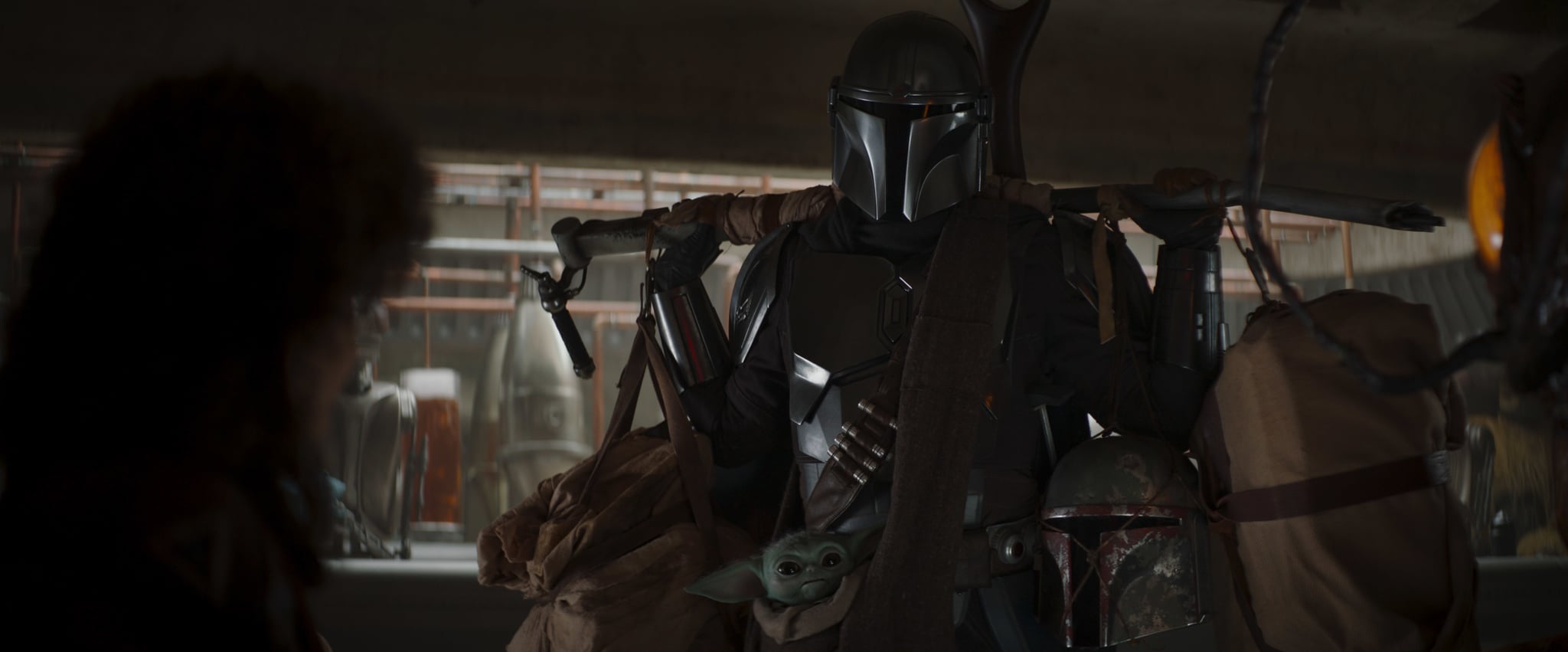 The Mandalorian's latest episode kicks off with information from a giant talking ant. That's a sentence that could really only be said in the Star Wars world, and as it turns out, the appearance of "Dr. Mandible" is a sly wink for fans — just not how you might think.
The joke isn't actually a Star Wars Easter egg but a Marvel one! Taking a quick look at the credits of this episode reveals that it's directed by Peyton Reed — best known for being the guy at the helm of the Ant-Man movies within the Marvel universe. Reed directed both the 2015 Ant-Man and its 2018 follow-up, Ant-Man and the Wasp, and he's also set to direct a still-untitled third movie in the series. According to The Hollywood Reporter, that third movie was set to film in early 2021 for a 2022 release date.
However, that was reported back in late 2019, before the COVID-19 pandemic shut down most Hollywood productions and set back the Marvel release calendar by almost an entire year. At the time, sources told THR that the next entries in the Doctor Strange and Thor franchises would film before the third Ant-Man, but nothing has been confirmed, especially after the chaos of 2020.
The name Dr. Mandible comes from one of the most notable features of an ant: their snapping jaws, or mandibles. On The Mandalorian, we've actually met Dr. Mandible before: he's a regular at the Mos Eisley Cantina on Tatooine, and he is visible in the fifth episode of season one, during the scene where Din Djarin is looking for a bounty-hunting job (and asks the barkeeper droid, voiced by Mark Hamill, for help). He's just a background player during that episode, as opposed to this most recent one, where he actually plays a significant role in the plot by giving Din Djarin information about where he's heard there might be more Mandalorians. It's just the latest in a long line of clever references in the Star Wars world, and we're sure there are many more to come!