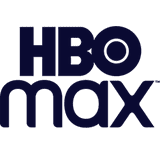 With the iconic series Gossip Girl set to return (streaming July 8), we partnered with HBO Max to introduce you to the new cast of teens taking over the Upper East Side. We know you'll love them . . . XOXO
Spotted: There's a new cast of privileged teens taking over the Upper East Side's most elite private school, and they've gotten a 2021 makeover.
Yes, Gossip Girl is back as a new series on HBO Max (streaming July 8), nine years after the original CW show ended and it's titular anonymous blog shut down. Now, a new generation of Constance Billard/St. Jude teens are getting introduced to the social surveillance of Gossip Girl (still voiced by Kristen Bell), this time in the form of an anonymous Instagram account (natch).
Fans of the original show will pick up on some similarities, like the fact that the cool kids still spend lunch on the Met steps and the episodes all build up to a fancy social event (though in a sign of the times, Brooklyn — which the previous Upper East Siders snubbed their nose at — is now the spot to party).
But Gossip Girl's 2021 cast is refreshingly more diverse, more fluid in their sexuality, and some of them even have a concept of the world outside their penthouses (gasp). To get you excited for the series premiere, here's our primer on all the new characters taking the screen — and a hint at some of the scandals to come this season.