In Case You Forgot, Megan Thee Stallion Reminds Us That She's the Queen of Freestyle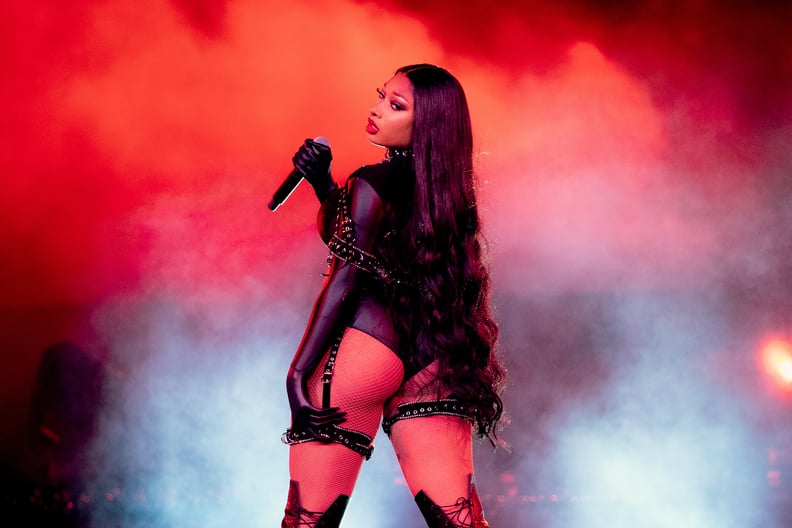 Getty | Rich Fury
Megan Thee Stallion treated her fans to a surprise Tuesday treat when she dropped a video of her freestyling on her Twitter page. The track, which we're going to refer to as "Real MF Hot Girl Sh*t," respectfully, comes in at almost two minutes and is backed by a beat from Lil Ju. It's not the first time Lil Ju and Megan have teamed up for some eargasmic jams; the two also worked together on some of her biggest hits like "Big Ole Freak" and "Cash Sh*t."
Speaking of "Big Ole Freak," it scores one of the many references that Megan makes in the freestyle, including one to Kerry Washington's seven-season run as Olivia Pope on Scandal, as well as a sly remark to the July shooting that left her shot in the foot and Tory Lanez arrested for felony assault. "I must be Olivia Pope 'cause y'all keep putting me in all of these scandals," she raps at one point. "I realized that I was the sh*t when R&B n****s wanna start rap beef."
Megan teased that the video is just the first of more, writing on Instagram that she might "drop these every Monday" and told her follows to look out for #MeganMondays. I can say for sure that we would be more than happy to get these treats every Monday, especially since they're supposedly leading up to an album release. We're ready whenever you are, Megan!
Watch Megan Thee Stallion's Oct. 27 Freestyle