The Midnight Library Book Review
If You've Seen The Midnight Library on TikTok, Take This as Your Sign to Pick Up a Copy
As POPSUGAR editors, we independently select and write about stuff we love and think you'll like too. If you buy a product we have recommended, we may receive affiliate commission, which in turn supports our work.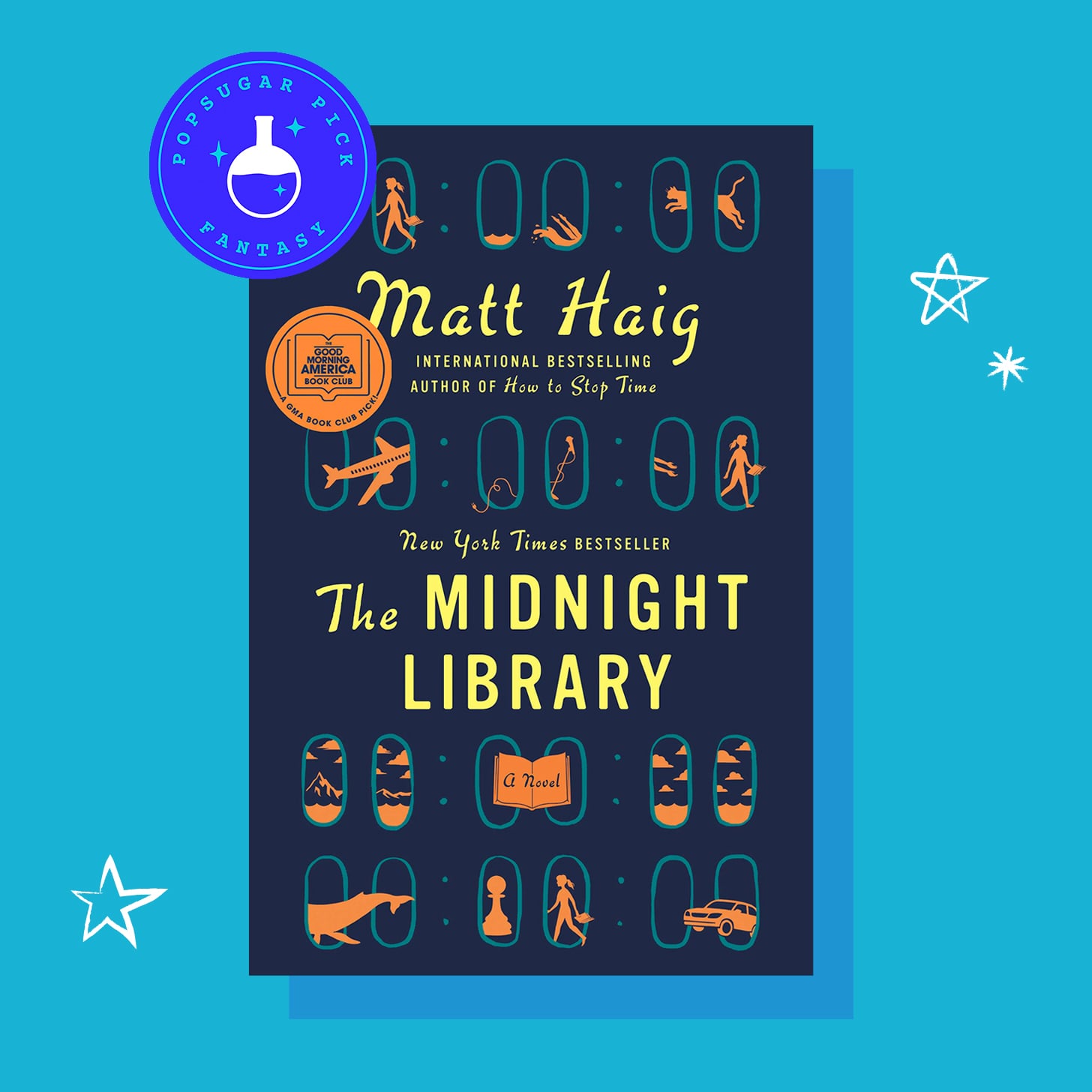 As a voracious reader, I'll take a book recommendation from just about anywhere; I'm always looking for new titles to add to the stack of books on my nightstand (currently there are 11, but that's a story for another day). I have been scrolling on BookTok for a while now, and after seeing one too many reviews of The Midnight Library ($13, originally $26) by Matt Haig, I knew I needed to pick up a copy.
The book tells the story of Nora Seed, who feels as though her life is no longer worth living. She ends up in the Midnight Library, a place in between life and death, where she is able to try on different lives she could have lived. She becomes a rock star, a bar owner, a mother, and everything in between, but no life is perfect. Nora has a lot of "grass is always greener" syndrome, and admittedly, her character isn't always likable. As she travels through time and space, seeing what other lives could have been, she slowly deepens her gratitude for her own existence, the one she was so willing to leave behind. In that realization, her demeanor changes, and I found myself rooting for her by the end.
It's so easy to think that life would be better if only we had something that's out of our grasp, and Haig shows us that, quite simply, it isn't always true.
The big critique I've seen of this book is that it's predictable. It's not that I disagree so much as that it doesn't matter to me. Sure, the ending is more uplifting and the basic premise is familiar: you don't know what you have until it's gone, and gratitude and perspective are essential. But the story is told beautifully by Haig. He deals with delicate topics gracefully, never shying away from something difficult but also being sensitive with his words. It's so easy to think that life would be better if only we had something that's out of our grasp, and Haig shows us that, quite simply, it isn't always true.
If you read this book for nothing else, read it for Mrs. Elm, Nora's old schoolteacher who guides her through the Midnight Library. She is a chess player who knows just when to spit out the right words of wisdom, and her character is both endearing and thought-provoking. The world of The Midnight Library will suck you in, and don't be surprised if you finish it quickly. I know I did.
Standout Quote
"Never underestimate the big importance of small things."
Read This If You Like . . .
Uplifting stories or any other BookTok standouts.
POPSUGAR Reading Challenge Prompt(s)
If you're reading this one for the 2021 POPSUGAR Reading Challenge, use it for these prompts:
A book everyone seems to have read but you
A book about do-overs or fresh starts
How Long It Takes to Read
I would give this three to five days. It's not too long, and once you get into it, it will move quickly.
Give This Book To . . .
Your best friend, or anyone who hasn't already read it.
The Sweet Spot Summary
In The Midnight Library, Nora Seed gets the opportunity to try out all the lives she could have lived, only to find out that her own life may just be the most exciting of them all.