TikTok Told Me to Read The Song of Achilles, and I Could Literally Weep Just Thinking About It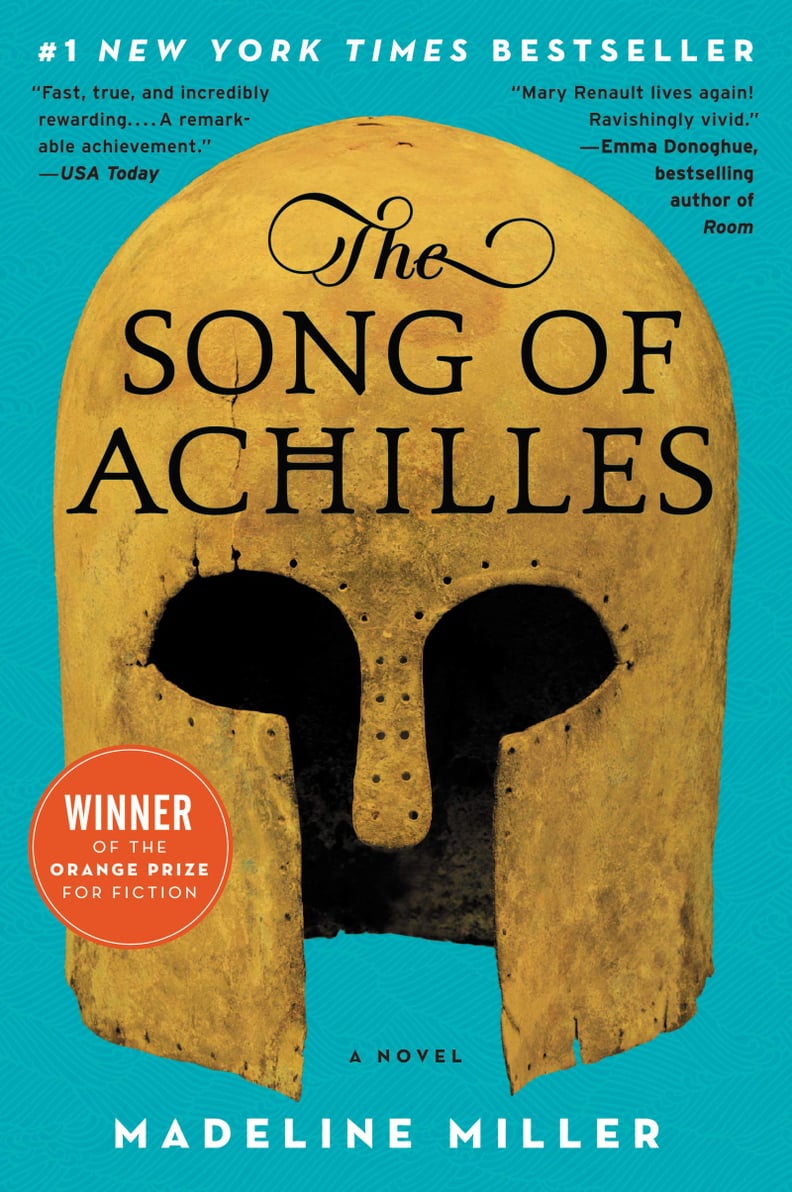 Every editorial product is independently selected by our editors. If you buy something through our links, we may earn commission.
As of two weeks ago, I knew not a thing of substance when it came to Greek mythology. If you asked me about Achilles, I would have told you that there was something wonky going on with his heel. To be honest, I didn't think I had any interest in the subject. But when I saw tons of videos on TikTok about Madeline Miller's 2012 debut novel, The Song of Achilles ($17), rather than dismiss it due to lack of interest, I immediately purchased a copy. Why? Because every single TikTok video was about how heart-wrenching and sad the book is, and I, a Pisces, love reading sad sh*t that makes me cry more than any other type of book.
Dear reader, Madeline Miller DE-LIV-ERED. It's been more than a week since I read the final page of this novel that reimagines the tale of Achilles and Patroclus from Homer's The Iliad as a love story, and I could still weep on command just thinking about it. There's a reason Miller won multiple prizes for this beautiful story back when it was published, and its resurgence thanks to BookTok is completely warranted. So if you're looking for a book that will ruin you, let me chat to you a bit about The Song of Achilles.
Standout Quote
"I could recognize him by touch alone, by smell; I would know him blind, by the way his breaths came and his feet struck the earth. I would know him in death, at the end of the world."
Mindset
Be ready to get fully attached to this story and to have the urge to want to read it in as few sittings as possible. It's OK if, like me, you have no prior knowledge of Greek mythology — you'll learn everything you need to know along the way. Just grab the tissues and prepare to feel deeply.
Where You Should Read It
Snuggled up on your couch, wrapped in blankets, and with no distractions. Know that you'll be weeping by the end of it and plan accordingly.
Read This If You Like . . .
Deeply emotional love stories, stories about war, Greek mythology, The Iliad, novels that reimagine other stories, books that will make you cry.
POPSUGAR Reading Challenge Prompt(s)
This novel can check off more than one 2021 POPSUGAR Reading Challenge prompt; just pick the one that fits best for you.
A book that has won the Women's Prize For Fiction (2012 winner)
A book set somewhere you'd like to visit in 2021 (Greece)
A dark academia book
A book everyone seems to have read but you
How Long It Takes to Read
At 369 pages, this book took me around six, six-and-a-half hours to read over the course of a few days. It's a book that you could likely devour in a couple of long sittings, but one that you may read parts of slightly slower due to all the names, places, and events to remember along the way.
Give This Book to . . .
Literally anyone who will take it, read it, and talk to you about it afterward.
The Sweet-Spot Summary
The Song of Achilles reimagines the story of Achilles and Patroclus from Homer's The Iliad. It follows the pair from childhood to the onset of the Trojan war and through its 10-year duration, as their initial bond and deep connection to each other develops and blooms through time. It's an utterly heart-wrenching love story that will make you feel deeply, weep openly, and want to immediately share it with all of your friends.
Emoji Rating
👨‍❤️‍👨 + ⚔️ + 😭