MILCK Is Combating Racial Injustice Through Music: "Our Country Needs to Evolve and Heal"
MILCK (née Connie Lim) doesn't like to be called an activist; instead, she prefers the term "social change artist" because she likes to "create art to help fuel" the actions of activists. In honor of W.K. Kellogg Foundation's National Day of Racial Healing (Jan. 19), I chatted with the 34-year-old musician about what the day means to her and how she's bringing about healing in both her music and personal life.
Like many of us, the pandemic has forced MILCK to recalibrate and be open to surrendering to things she can't control. "It's been an up-and-down roller coaster as a lot of people are dealing with mental health highs and lows," she told me. "I've really been turning into my creativity. I'm showing up every day to the studio, and I don't know what is going to happen. Sometimes I write a pretty cool song. Sometimes I don't, but I just show up to create some type of consistency in my life."
She's also developed some new hobbies, which include biking and watercoloring. In fact, MILCK actually painted the artwork for her latest single, "Somebody's Beloved," a poignant song about systemic racism. "Sometimes when I cannot control things of my own life, I like to give back to others, and it helps me feel there's some type of progress. If it's not for my own life, then for someone else," she explained. In addition to watercoloring, "service work" has been "another form of therapy" for MILCK. "It's just grounding to put action behind the thought. Our country needs to evolve and heal from a lot of the pain," she added.
As an Asian American and daughter of Chinese immigrant parents, National Day of Racial Healing is important to MILCK because she views her existence as one where she has both participated in and further fueled oppressive systems. "My father wanted to protect us, so his philosophy was to work three times harder than everyone else so that we can at least have a seat at the table," she said. "In doing that, in participating in the existing structure and excelling in it, whether it's through school or being ambitious in different ways within this current structure, I have caused harm. That is buying what the current system is, which causes harm to Black and brown people, and so I understand how I am part of the problem and also know what it feels to be othered because I'm also a minority."
"Our country needs to evolve and heal from a lot of the pain."
She continued, "As an Asian American, I think we sometimes are not even seen as people of color by certain groups because we're just not part of, currently, the conversation, the mainstream conversation . . . It's an interesting balance of learning how to continuously work to understand my own identity, while also helping or standing alongside other people of color to help amplify their existing causes . . . There's a lot of benefit to us having conversations across nationality lines, and that has been really rewarding."
MILCK has been using her music to bring about positive change not just now, but always. Her song "Quiet" became the anthem for the 2017 Women's March, and she later rereleased it as a response to the #MeToo movement. Most recently, she dropped "Somebody's Beloved" after watching the resurgence of the Black Lives Matter movement. "It was a combination of just watching the culture start paying attention to a pain that's been going on in our nation for centuries, and then to watch and take time to listen to these survivors, family members, the stories. The song just poured out," MILCK explained. "I was nervous to write a song about this, but I also knew that it's better to speak out and learn and just accept feedback, so I decided to move forward with it. It's really helped me understand the payoff that comes with taking the risk, taking that deep breath, and just saying what I really feel inside."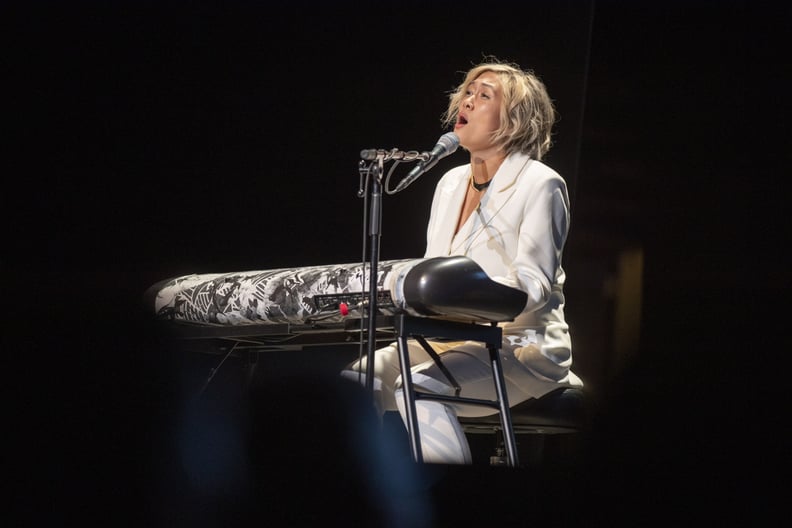 When I asked MILCK what she hopes listeners take away from her music, her response was simple: she wants people to feel comforted and know that they are enough. "I want my music to make people feel and remember their humanity, that they don't need to be anything other than alive and well," she said. "I remember the first time I sang on stage. I imagined my voice being like water, and it was washing and cleansing the world of the energy of a hard day. I just hope to bring people a bit of catharsis."
"I just hope to bring people a bit of catharsis."
In conjunction with the release of "Somebody's Beloved," MILCK created the Somebody's Beloved Fund, which donates to seven organizations working toward racial and social justice: Black Emotional and Mental Health Collective; Black Mamas Matter Alliance; City Kicks in Partnership with Families Against Violence; One Family Memphis; Dignity for Incarcerated Women; Freedom, Inc.; and SONG: Southerners on New Ground.
"As an artist, my way of giving back, of protesting, is through my music, and because my music is in a commercial format, because I'm signed with Atlantic and then there's a commercial aspect to it, I felt odd releasing a song that's really challenging the status quo society, to profit off that," she said. "So I immediately started thinking about how can I just create a different structure. I worked with the label, and they agreed to just donate my portion of profits to the fund." When it came to choosing the organizations, MILCK said it was important that they came from an "intersectional perspective, LGBTQ+, multiability, mental health, and incarceration dignity."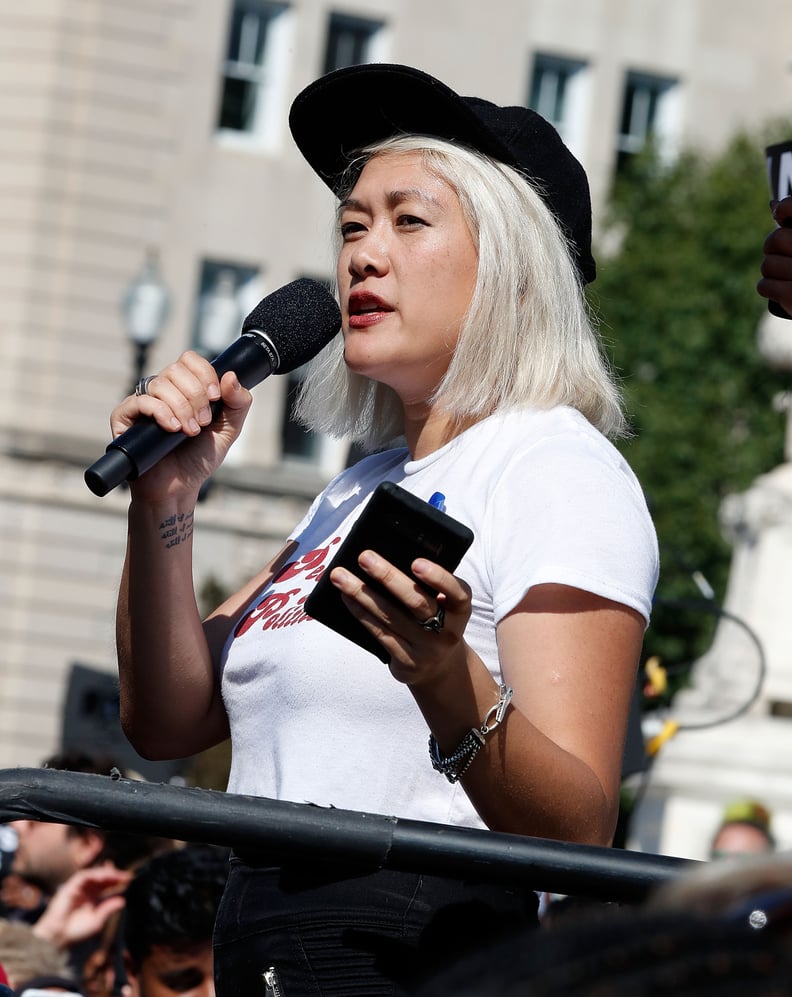 Given how vocal and supportive MILCK has been of several social issues, including voting and BLM, it's no surprise that her journey to activism began when she was young. "I started a club called the Human Club, which is H-U-M-A-N, helping, unifying, mending, and nurturing. The slogan was: 'Are you human?'" the singer said. "We created a breast-cancer walk that I think my high school is still doing, which is really cool. I didn't understand that was activism. It was more of just looking at things that I was concerned about and getting curious about it." It wasn't until she attended college at UC Berkeley that she got involved in political activism by joining a student march. "We were marching for the rights of the sanitation workers on campus, for better conditions for them, and that's when I started understanding the power of people gathering to march and making these statements as a collective," MILCK said.
Despite how involved she is in activism now, there are still times when MILCK feels hesitant to speak up. "I'm constantly challenging myself to just face those moments of hesitancy and to break them because I think it's part of my upbringing of becoming a people pleaser," she said. "I think being able to laugh and being able to admit wrong is a really big strength . . . Life is about learning, and I didn't even know that. I didn't know that life is about learning until my mid-20s, and that's when everything changed for me . . . I'm also trying to practice not caring what people think and just saying what I need to say. This is just about my own opinions about my own life."
So, what can we expect next from MILCK? Well, in addition to new music, she is releasing an essay in a book titled Hungry Hearts: Essays on Courage, Desire, and Belonging. "It's a compilation of a bunch of amazing thinkers and female-identifying writers who are sharing about their stories of heartbreak and how it's helped them move forward," she explained. "I'm really excited about that one." Hungry Hearts hits bookstands on Feb. 9.