Ms. Marvel: What Is the Department of Damage Control?
Why the Department of Damage Control Is So Important in "Ms. Marvel"
Watch out! This post contains spoilers.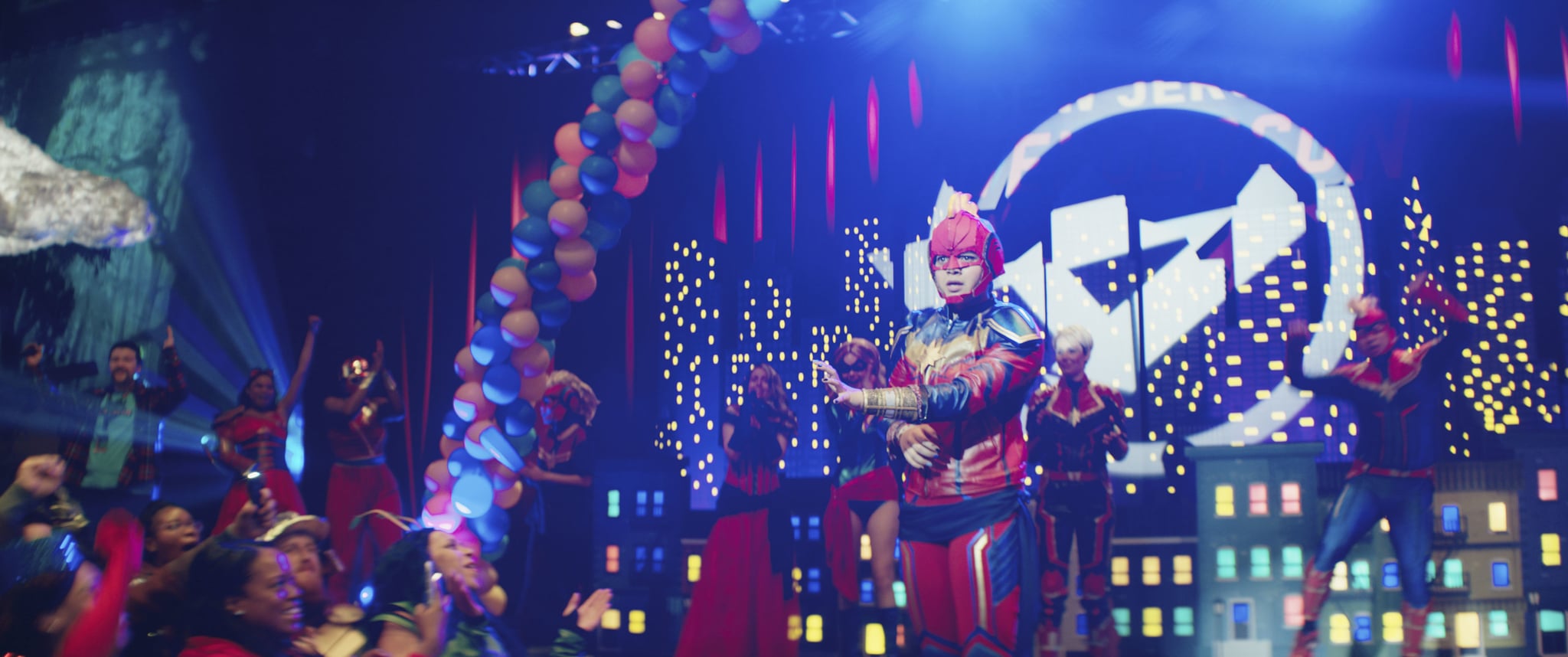 The latest Marvel TV show, "Ms. Marvel," introduces us to Kamala Khan, an Avengers superfan who becomes a superhero and has to figure out what that actually means. Unlike many of the other Marvel TV shows, however, the first episode of "Ms. Marvel" features a credits scene — and it adds another wrinkle into the show's connections with the larger Marvel universe.
The bureaucratic office we see in the credits scene is the Department of Damage Control, a supernatural-focused government agency. We've actually seen and heard about this department from time to time throughout the MCU, usually in tandem with SHIELD and/or Stark Industries. As its name suggests, it's the government agency responsible for "cleaning up" the messes left behind by the blockbuster battles between superheroes and supervillains. Over the years, it's evolved into an agency more focused on tracking down and confiscating alien artifacts and arresting superpowered individuals.
What Role Does the Department of Damage Control Play in the Marvel Cinematic Universe?
So far, the biggest role DODC has played has been in the MCU's Spider-Man trilogy. It's the team seen at the beginning of "Spider-Man: Homecoming," partnering with Stark Industries to take over all alien-related salvage operations. That particular plot point directly leads to Adrian Toomes's descent into villainy as the Vulture. DODC returns with a more sinister bent in "Spider-Man: No Way Home," where it's the agency arresting Peter Parker, interrogating him and his loved ones, and later arresting Happy Hogan when he protects Peter from them.
What Role Does the Department of Damage Control Play in "Ms. Marvel"?
In "Ms. Marvel," DODC is represented again by Agent P. Cleary, the obnoxious agent who arrested Peter. This time, he's joined by his partner, Agent Sadie Deever. Unlike her comics counterpart, the TV version of Kamala gets her superpowers from a mysterious (and probably alien) bracelet that she inherits from her grandmother; in the comics, she's an Inhuman. Regardless of the source of her powers, the first episode's credits scene shows the two agents finding footage of Kamala setting off her powers at AvengersCon. After initially dismissing it as just another fangirl, her powers attract their attention enough that Cleary tells Deever to find Kamala and "bring her in." It looks like Kamala will have one more obstacle in her path as the first season of "Ms. Marvel" continues!