Is Saint X Based on a True Story?
"Saint X" Isn't a True Story, but It Parallels the Tragic Disappearance of Natalee Holloway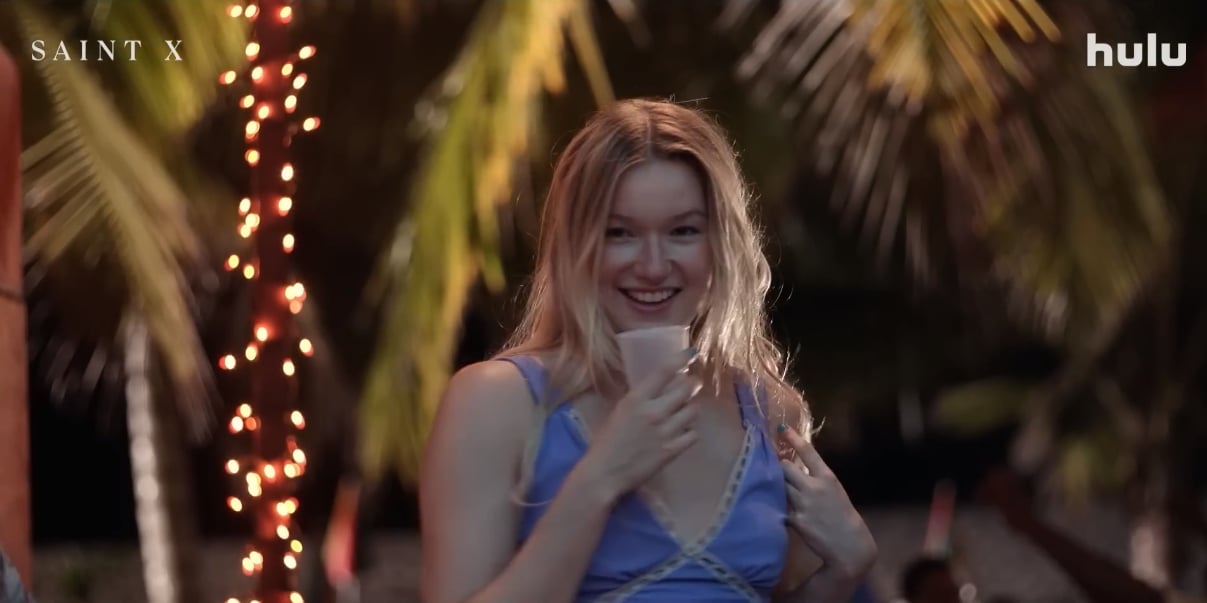 Hulu's newest psychological thriller series, "Saint X," which premiered on Hulu on April 26, draws inspiration from notable high-profile true crime cases in the media. The series, based on the 2020 novel of the same name by Alexis Schaitkin, centers around the mysterious disappearance and subsequent death of a young woman during a vacation with family on the fictional Caribbean island Saint X. In the aftermath of her death, her family's quest for the truth is complicated by conflicting stories and murky timelines of her final moments alive. Still, her younger sister is persistent to find answers.
Given the feasible storyline of "Saint X," audiences anticipating the series have been curious if the series is based on a true story. While it isn't based on one true event, the show parallels the real-life case of missing 18-year-old student Natalee Holloway, who disappeared while vacationing in Aruba in 2005.
Here's a look at the true story of Natalee Holloway and where her case stands today.
Who Is Natalee Holloway?
Natalee was born on Oct. 21, 1986, to parents Dave and Beth Holloway in Mountain Brook, AL, a wealthy suburb of Birmingham, per E! News. After her parents divorced in 1993, Natalee lived with her mother and went on to become an honors student and active member of the dance team at Mountain Brook High School. After graduation, Natalee had plans to study premed at the University of Alabama on a full scholarship, as reported by Good Morning America.
Before starting college in the fall, however, Natalee — like many young adults her age — wanted to celebrate the significant milestone by going on a group trip. No one could anticipate that she would vanish without a trace just six days after her May 24 graduation.
What Happened to Natalee Holloway?
Along with 124 classmates, Holloway traveled to Aruba for a post-graduation trip on May 26, 2005. The vacation was filled with fun on the beach, spending time with friends, and partying at the local clubs. Natalee's friend Claire Fierman told CBS's "48 Hours" in 2006, "It was so much fun. We would wake up, go like, brush your teeth, go straight to the beach. We would literally stay in the water all day long because it was so perfect. We just hung out with our friends on this beautiful island. It was a really fun trip."
As the students prepared to head home on May 30, 2005, Natalee failed to show up at the airport for the flight back to Alabama, which immediately tipped off her friends, who noted that Natalee was never late for anything and the behavior was unusual. But friends hadn't seen Natalee since the early morning of May 30, when she was last spotted leaving Carlos 'n Charlie's — a bar and restaurant frequented by tourists — with three young men, 17-year-old Joran van der Sloot, 21-year-old Deepak Kalpoe, and his brother, 18-year-old Satish Kalpoe, around 1 a.m., according to Biography.
After chaperone Jody Bearman phoned Natalee's mother, Beth, with the startling news (via Vanity Fair), she immediately flew to Aruba with Dave in search of their missing daughter. Meanwhile, investigators on the island scrambled to declare Natalee missing and piece together a timeline of events and persons of interest. By June 1, a search team was launched, which initially consisted of tourists and island locals and later expanded to the Aruban police, a Texas volunteer team, and even F-16 fighter planes.
On June 9, 2005, Van der Sloot and the Kalpoe brothers were arrested, but the Kalpoe brothers were eventually released on July 4, 2005, due to insufficient evidence. Van der Sloot was released in September 2005, but inconsistencies in his story and the story of the Kalpoe brothers raised suspicions from those close to Natalee. The trio was arrested again in November 2007 after new evidence emerged and pointed to them as the main suspects, but they were ultimately rereleased a month later, in December 2007. In February 2008, Dutch journalist Peter de Vries secretly recorded a conversation between Van der Sloot and his friend, Patrick van der Eem, in which Van der Sloot revealed that he and Natalee had sex on the beach the night of her disappearance, but she lost consciousness afterward, which led him to ask a friend to dispose of her body at sea, per E! News. This, unfortunately, was never used in the case, as Van der Sloot later claimed everything he said in the conversation was a lie.
Where the Natalee Holloway Case Stands Today
In January 2012, Van der Sloot was found guilty of the 2010 murder of 21-year-old Stephany Flores Ramirez in Peru and sentenced to 28 years in prison. Per Nola.com, Van der Sloot carried out the murder on the fifth anniversary of Natalee's disappearance, on May 30, 2010. The Kalpoe brothers allegedly still live and work in Aruba, while Natalee's family still searches for answers.
According to The Huffington Post, Natalee was declared dead by an Alabama judge on Jan. 12, 2012. In 2017, Dave was the center of an Oxygen docuseries, "The Disappearance of Natalee Holloway," that featured him and private investigator T.J. Ward as they followed new leads in hopes of finding the truth about what happened to Natalee. During their search, bone fragments were found but later determined not to be hers. Today, the case remains a mystery.
"Saint X" premiered on Hulu on April 26. Watch the trailer for the thriller series below.