Netflix's New Musical A Week Away Is Super Cheesy, and I Need a Sequel ASAP
Anyone who knows me knows that I love a good musical movie. Give me a cheesy, sappy, dance-filled movie over an action-packed drama or thriller any day. So, when the first trailer for Netflix's A Week Away starring Kevin Quinn and Bailee Madison dropped, I knew I would be tuning in. It looked like the perfect mix of Disney Channel classics like Camp Rock and High School Musical, and after watching the film, I can confirm that that assessment was 100 percent spot on.
The film follows a young teen who "takes a leap of faith" by attending a Christian summer camp and ends up forging some meaningful relationships along the way. While it's certainly over-the-top and cheesy at times, it's also incredibly heartfelt. If you're looking for an easy binge-watch to relax to, I certainly recommend adding this one to your queue. Ahead, read all the unfiltered thoughts I had while tuning into the movie.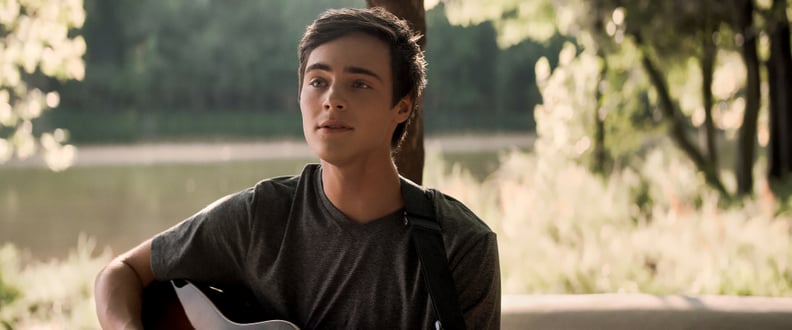 OK, I'm already getting major Camp Rock vibes from this opening song.
This guy looks like Ross Lynch, so now I'm getting Teen Beach Movie vibes as well.
Wait, he also looks just like Zac Efron. So, basically all of my favorite musical movie baes.
Aww, George is so cute. I love him already.
Oh, here we go with another musical number.
Gosh, I miss musical theater.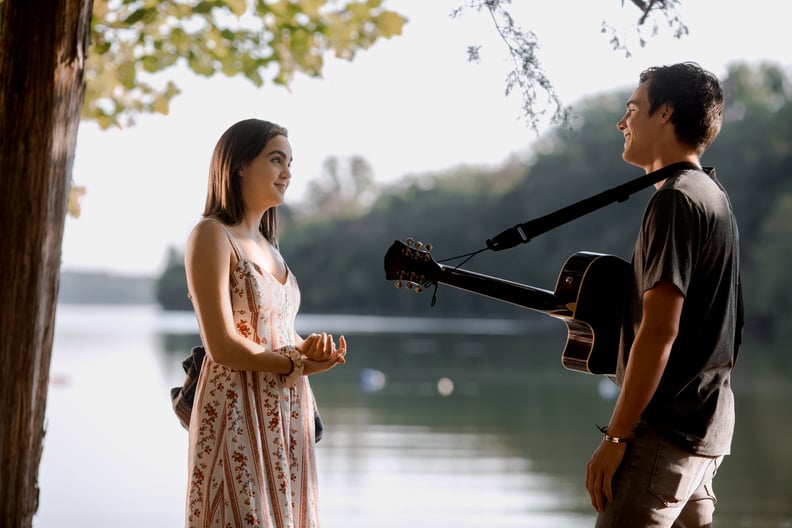 This is SO cheesy and I love it.
Just have to say that Bailee Madison is the cutest.
OMG, his face. He is like, "What did I just get myself into?"
This literally looks like where they filmed Camp Rock.
Wow, OK so he just went for it with that dip, huh?
This narwhal guy is already too much.
They are really packing in these performances.
Sean might be annoying, but he does have a good voice.
"Wow, is he for real?" My thoughts exactly.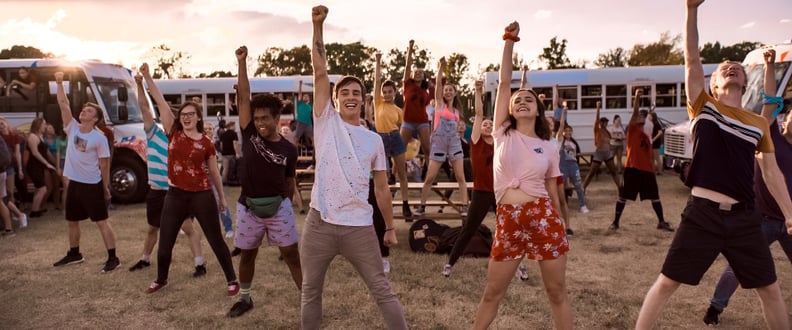 Oh, so the whole number wasn't over yet?
WHAT is this room?
Why does he have VHS tapes? When is this movie supposed to be set?
I cannot get over how much this guy looks like Zac Efron.
Of COURSE George is a Star Wars fan.
I feel another song coming.
Oop, there it is!
OK, George can SING.
Wait, just found out this is Jahbril Cook's first big acting role. I'm so impressed.
Does Sean just sing in regular conversation all the time?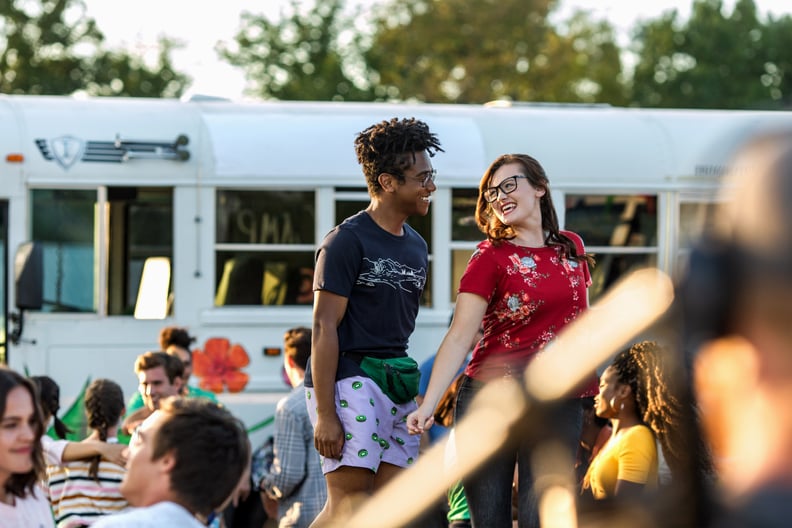 Um, what in the world is happening with this team scene?
Wow, these color-coded teams just took me right back to my own spring break retreats with my youth group.
Apple Jacks? Seriously, when is this movie set?
His favorite movie is Twilight. I swear this movie is set in the early 2000s.
Oh, so I guess that team scene was a Braveheart reference? (I obviously have never seen Braveheart).
This is his "Bet on It" moment, I can feel it.
This choreography is very Teen Beach Movie.
Not a slow motion scene!!
Wow, he just hit her right in the face. I thought this was BIBLE CAMP.
I cannot get over George and his shorts.
Oh, a dream sequence too?
First the '90s and early 2000s references and now this whole dream sequence is an '80s music video.
OK, this duet is cute!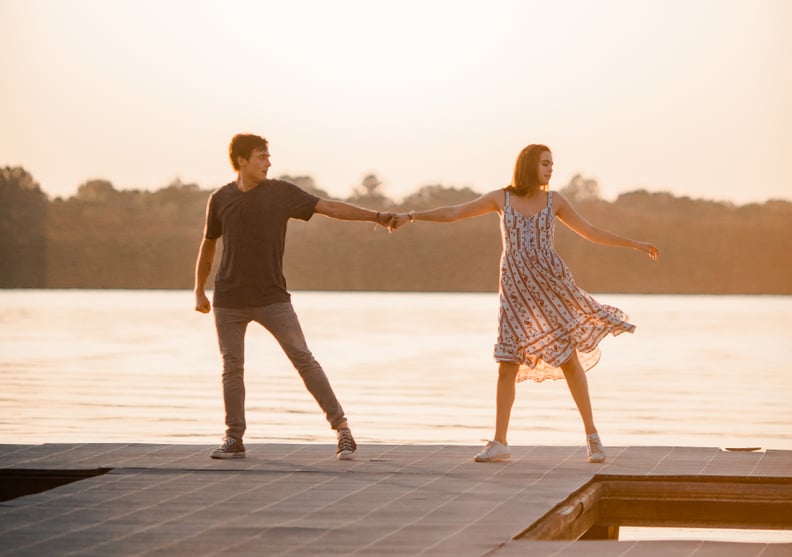 Dave is constantly doing the most this whole entire movie.
I take it back, Sean is doing the absolute most.
Wow, didn't expect this fireside performance to make me so emotional.
This Sean guy is up to no good.
Oop, here comes Sean stirring up trouble.
Sean is the WORSTTTT.
Gotta love a good montage.
Sean wants to be Shane Gray, but he's actually just Axel Turner. If you know, you know.
He came back! Aww!
Yeah, take that Sean!
OK, this song is a bop.
Even Sean is into it.
And the winner of the final jam is . . . Wait, wrong movie.
Oh, so Sean is a nice guy now?
"Next year you're going down" Do I sense a sequel?
Wait, George just made a reference to emojis. So I guess this is set in present day, after all.
Aww, I knew he was gonna move in with George.
OK, this was super cute. I need a sequel ASAP.