If You Thought Netflix's Dark Was Confusing Before, the Season 3 Trailer Just Made It So Much Worse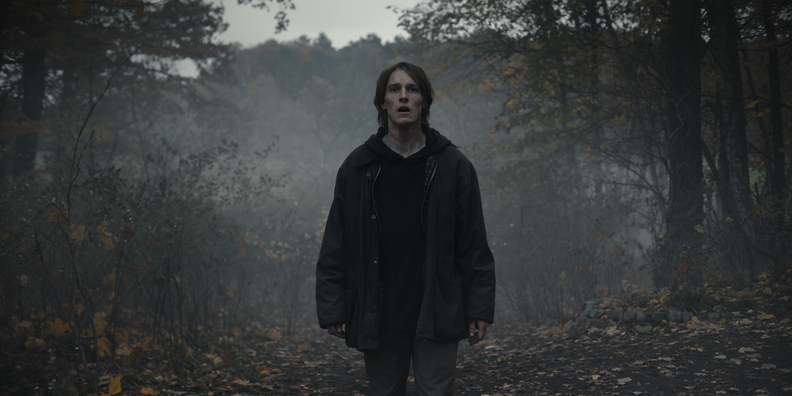 Netflix's German sci-fi thriller Dark has blown the minds of fans with its intricate story of time travel and the subsequent butterfly effects that span through three generations of families who live in the fictional small town of Winden, Germany. Now, Dark's third and final season is coming to put an end to the enthralling story and (hopefully) reveal to us the show's remaining secrets; and it's all happening on a very significant date: June 27, 2020.
In the first season, a young boy named Mikkel goes missing in November of 2019. Throughout 18 episodes, the four intertwined families affected by Mikkel's disappearance are seen throughout the years, namely in 1953, 1986, and 2019, which turns over into 2020 as sh*t is really starting to hit the fan. Although the first season of the show premiered in 2017, it appears as though the show's creators were working two years into the future for a reason. As we know from the season two premiere, an apocalypse is coming to Winden, and just as season two comes to a close, we're seconds away from the event, which occurs on — you guessed it — June 27, 2020.
According to Netflix, in its third season, "Dark reaches its mind-bending conclusion, moving beyond the concept of space and time. Upon arrival in a new world, Jonas tries to make sense of what this rendition of Winden means for his own fate, while the ones left behind in the other world are left on a quest to break the loop that now not only bends time but also space. Two worlds. Light and dark. And in the center a tragic love story of epic proportions."
Sounds epic. Watch the season three trailers below and catch the final season of Dark when it hits Netflix on June 27, the day of the fictional apocalypse, at 3 a.m. ET.
Dark Season 3 Official Trailer
Dark Season 3 Date Announcement