58 Movies Hitting Netflix in October, Including 4 Mission: Impossible Movies
In a competitive era filled with an endless supply of content to stream and places to stream it, Netflix consistently delivers some of the best bundles of new content, whether it be spine-tingling true-crime docuseries, original TV shows, or stand-up specials. Along with its handful of enticing entertainment, the streamer does not fall short when it comes to its movie additions.
Blockbuster classics, belly-laugh comedies, sexy romances, thriller movies, or old-fashioned tear-jerkers are just some of the genres you can expect to find while navigating the platform for the perfect flick. Outside of widespread theatrical releases, you can expand your viewing palette and find a number of captivating films from countries all over the world, from Brazil to Russia.
The year 2023 is set to bring plenty of films to the streamer, and what better way to keep track of the latest new titles than through a comprehensive list of new Netflix movies? While the platform's user-friendly interface makes navigation easy, this can serve as a quick means for you to inform yourself of the new titles and add them to your watchlist as soon as possible. Read on to learn all the new Netflix movies hitting the streamer in October, including four of the Mission: Impossible films, or flicks that are perfect for the Halloween season, like "Casper!"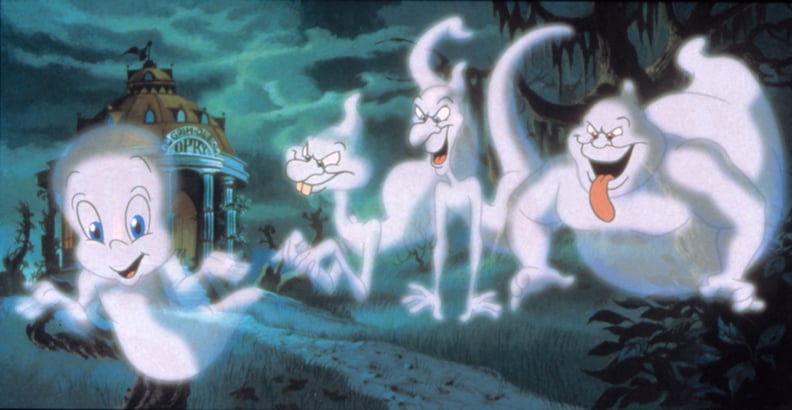 New Netflix Movies in October
October 1
"A Beautiful Mind"
"American Beauty"
"Backdraft"
"Casper"
"Catch Me If You Can"
"Cinderella Man"
"Colombiana"
"Dune" (2021)
"Elysium"
"Forgetting Sarah Marshall"
"Gladiator"
"Hot Tub Time Machine"
"Kung Fu Panda"
"Love Actually"
"Margot at the Wedding"
"Miss Juneteenth"
"Mission: Impossible"
"Mission: Impossible - Ghost Protocol"
"Mission: Impossible II"
"Mission: Impossible III"
"My Best Friend's Wedding"
"Role Models"
"Runaway Bride"
"Saving Private Ryan"
"Scarface"
"Sex and the City 2"
"Sex and the City: The Movie"
"The Adventures of Tintin"
"The Amazing Spider-Man"
"The Amazing Spider-Man 2"
"The Firm"
"The House Bunny"
"The Little Rascals" (1994)
"War of the Worlds"
October 4
"Keys to the Heart" (Netflix original)
October 5
"Khufiya" (Netflix original)
October 6
"A Deadly Invitation" (Netflix original)
"Ballerina" (Netflix original)
"Fair Play" (Netflix original)
October 9
October 11
"It Follows"
"Once Upon a Star" (Netflix original)
October 12
October 13
"The Conference" (Netflix original)
"Ijogbon" (Netflix original)
"Spy Kids"
"Spy Kids 2: The Island of Lost Dreams"
"Spy Kids 3: Game Over"
October 17
"Silver Linings Playbook"
October 19
"Crypto Boy" (Netflix original)
October 20
"Disco Inferno" (Netflix original)
"Flashback" (Netflix original)
"Kandasamys: The Baby" (Netflix original)
"Old Dads" (Netflix original)
October 24
October 25
"Burning Betrayal" (Netflix original)
October 27
"Pain Hustlers" (Netflix original)
"Sister Death" (Netflix original)