Netflix Creates New Category Inspired by SNL Sketch
Netflix Has a New Movie Category Inspired by an "SNL" Sketch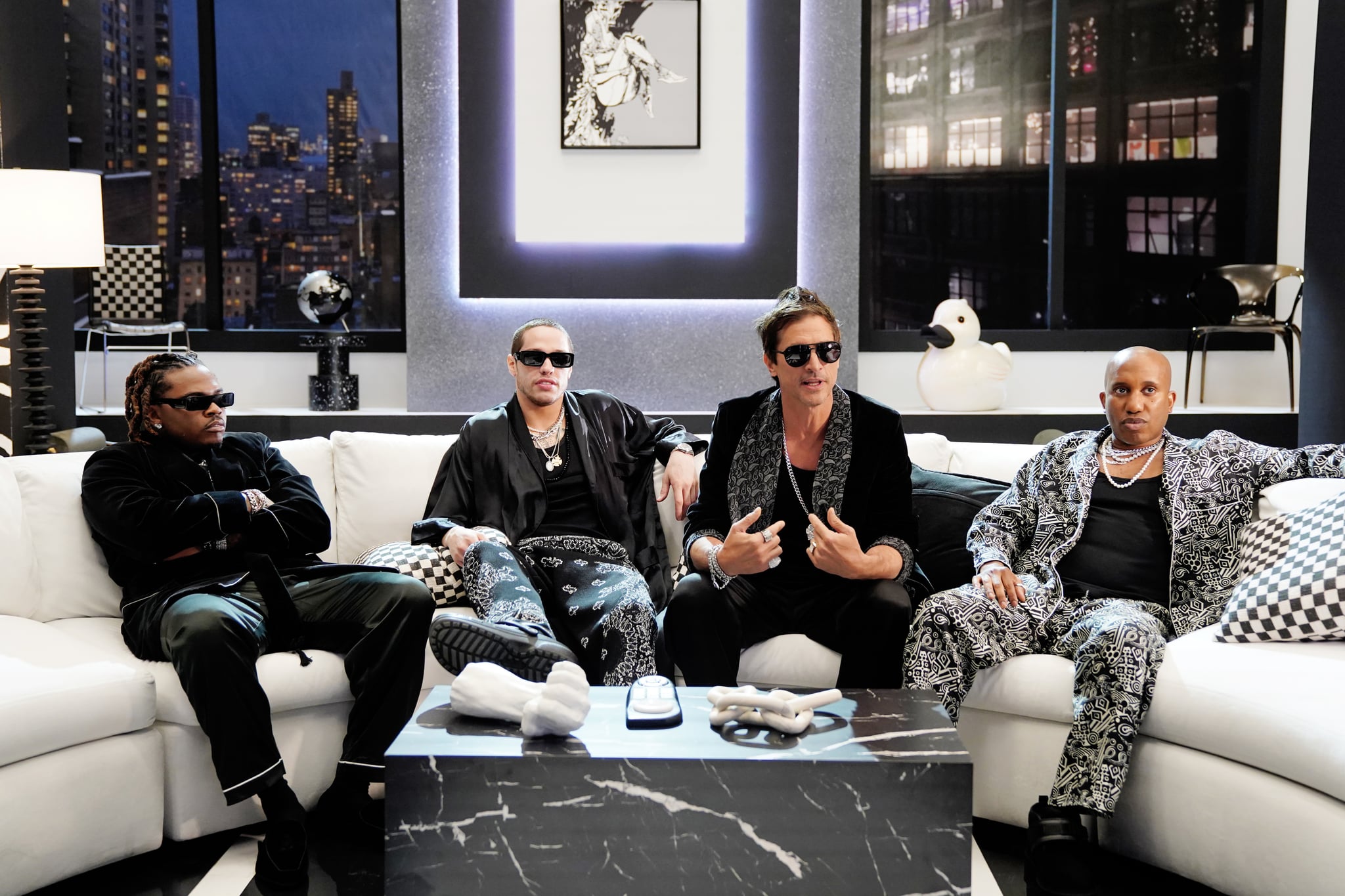 We can thank "Saturday Night Live" for Netflix's latest bout of creativity. The streamer caught the newest episode of the show — hosted by Jerrod Carmichael — this past weekend, and took notes on a sketch that inspired the platform to add a new category for its subscribers.
"SNL"'s music-video-themed sketch — which featured cast members Pete Davidson and Chris Redd as well as actor Simon Rex and guest performer Gunna — proposed a campaign to only make "short-ass movie[s]." To which Netflix quoted-tweeted a video of the sketch on April 4 and wrote "good idea" alongside a link to their newest page, also titled "Short-Ass Movies."
What Is Netflix's "Short-Ass Movies" Category?
Per Netflix's website, the "Short-Ass Movies" category includes a lengthy list of films that all have an air time of roughly 90 minutes. The page is also organized by genres such as comedies, rom-coms, thrillers, action, and emotional movies, as well as newly released films and those released in the past year. Standout titles in the "Short-Ass Movies" category include "Project X," "The Lovebirds," "Zoolander," "The Perfect Date," and "Texas Chainsaw Massacre."
Netflix's "Short-Ass Movies" was a clever concept to capitalize on, but the platform already has a "Movies Under 90 Minutes" category, too. However, the former does sound more appeasing and straight to the point. The Verge reported that a spokesperson for the streamer said that the "Short-Ass Movies" page has "been available since 10 am PT on Mon 4/4." The category can be accessed on desktop and via Netflix's app.