What Netflix's White Lines Teaches Us About Healing From the Traumas of Our Past
Netflix's White Lines is an exciting new crime thriller that follows Zoe Walker's journey from Manchester to Ibiza, where she investigates the death of her brother Axel Collins. But what starts out as a tale of who did it, quickly unravels into an exploration of loss, personal boundaries, forbidden love, and self-acceptance.
The key characters of White Lines are all struggling to heal from their traumas of twenty years prior. Particularly with the cases of Zoe, her father Clint Collins, Oriol Calafat, and Axel's best friend Marcus, who all desperately try to rewrite their pasts by diving into their pain. While some, like Anna and Boxer, use love and sex to reveal or hide who they really are, Marcus and Oriol use drugs and alcohol to confront their demons, and Zoe and Clint try to walk in Axel's shoes to better understand him, and cope with their own feelings of grief.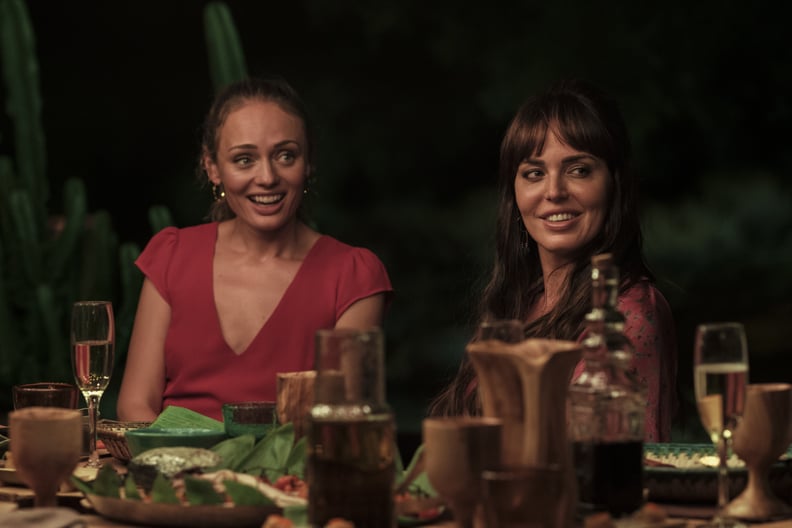 Zoe Walker (Laura Haddock): A small-town woman from Manchester, it's difficult to see Zoe beyond the girl she was twenty years ago when her beloved brother disappeared. That's because even Zoe struggles to view herself in the present, untethered by her trauma. The loss of her mother and brother at a young age, attempting suicide thereafter, then being committed to a psychiatric ward and marrying her carer, has filled Zoe's life with more experiences of restriction and grief than freedom and discovery.
Zoe is sick of being sheltered and desperate to feel liberated. No matter how chaotic her self-exploration might be, she knows what she needs to feel alive. After being confined to her home in her teenage years by her father Clint, Zoe uses her time in Ibiza to intimately get to know her brother Axel by reliving some of his similar experiences. It's only after allowing her world to spiral out of control, and losing everything, that she is able to live her most authentic life.
Clint Collins (Francis Magee): While Axel and Zoe paint their father Clint as an emotionally removed and stubborn man, we slowly find out that he is a fiercely loving parent who just wants to protect what's left of his family. He lost his wife to cancer, then his son disappears after kicking him out, and now his daughter seems to be unravelling on a self destructive mission to find her brother's killer. In a bittersweet moment in episode nine, Clint is able to find some respite when his fellow detective and friend tells him that it's never too late to start over, and bring joy into your life.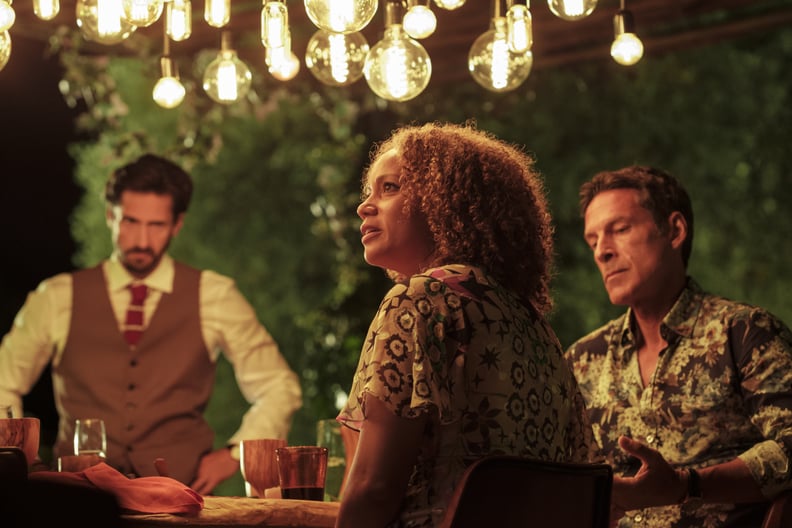 Duarte "Boxer" Silva (Nuno Lopez): Boxer is your archetypal tough guy and hero, but his heart is still free, and he's proud of his sensitivity. At first, we see him as a henchman for the Calafat family, and a bouncer at his club, but his love for Zoe allows us a glimpse into his gentleness. Although Zoe can see and feel his loyalty towards her, she is conflicted to reciprocate her love for him because she is both married, and skeptical of his involvement in Axel's death. Despite Zoe's negligence of Boxer's emotions, we are able to experience the complexity of his character — which is as tough, as it is tender.
Anna (Angela Griffin): Anna is a master manipulator who objectifies herself and everyone she seeks to control. It seems that her only way to communicate with people is through sex, which is how she hides her true intentions, while also numbing herself from her own pain. Anna's character is something like a parallel to Boxer's — where Boxer is seeking authenticity through romantic relationships, Anna's twisted understanding of sex as power masks how broken she is inside.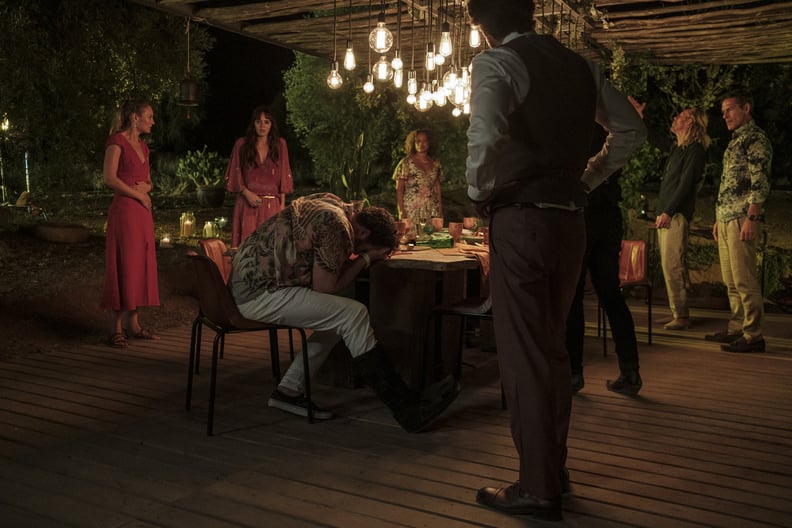 Marcus Ward (Daniel Mays): Ah poor Marcus, he's just a good guy and a good friend that always seems to get screwed over by being in the wrong place at the wrong time. As David makes clear to him, Marcus is stuck in his past because he is fixated on a false image of himself being rich, talented, and successful. For Marcus to live authentically, he must let go of his failed relationship with Anna, and the pain of losing Axel, which he has internalized for twenty years.
Oriol Calafat (Juan Diego Botto): Oriol, like Marcus, suffers a lot in silence. While trying to prove his worth to his father Andreu, he comes to terms with his complex relationship with his mother Conchita, who has been molesting him since he was twelve. Both Oriol and Marcus find the group therapy exercises to be the most cathartic, and use substances — whether drugs or alcohol — to exercise repressed emotions and experiences. What is surprising is that of all the characters, Oriol is the most open to transformation, and prioritizes time to heal from his past mistakes.
If you're hungry for more of Netflix's White Lines, then keep checking POPSUGAR for the latest updates on the second series.