The Friday Drop: Becky G, Ari Lennox, SZA, and More New Music This Week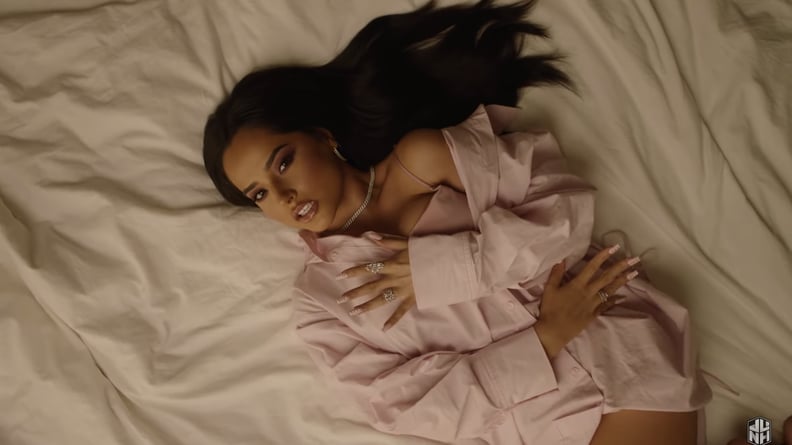 YouTube | JuhnTV
YouTube | JuhnTV
By now, you've probably already watched DJ Khaled and Drake's music video for "Popstar," but they're not the only ones with new music this week. SZA blessed us all and dropped her first single in three years, while Becky G teamed up with Juhn, Lenny Tavarez, and Dalex for a collaboration that is sure to have you in your feelings. As POPSUGAR editors, we love discussing our new weekly music finds, so check out our recommendations in the latest edition of The Friday Drop.
"Otro Día Lluvioso" by Juhn, Lenny Tavarez, Becky G, and Dalex
"The track is all about missing a lover on a rainy day, and while it definitely hit me with all the feels, it's Becky G's vocals that really do it for me. Anytime she teases a new single, I already know it's going to be a bop without even listening to it, and this collaboration is no different. So if you excuse me, I'll be heading into the weekend with this one on repeat." — Monica Sisavat, editor, celebrity and entertainment
"If You Want Me to Stay" by Ari Lennox and Anthony Ramos
"Bless Lennox and Ramos for giving me this funky cover of Sly & the Family Stone's 1973 hit. Their vocals and harmonies are like medicine for the soul, so I'll be blasting this nonstop for the next few days. I'd apologize to my neighbors, but I'm not sorry — everyone needs to hear this!" — Brea Cubit, assistant editor, celebrity and entertainment
"Goblin (Favorite Boys)" by by A.C.E.
"The big names like BTS and Blackpink might be making headlines, but right now, the K-pop track I can't stop listening to is 'Goblin (Favorite Boys)' by A.C.E. I'm not kidding, I've had it on replay for three days. The chorus is hype level 100 with lyrics that are basically saying, 'Haters, come at us,' and I already know I'll be blasting this one for the foreseeable future." — Maggie Ryan, assistant editor, fitness
"Hit Different" by SZA feat. Ty Dolla $ign
"I love when a song makes me get in my feelings for no reason. No one delivers such tracks as effectively as SZA, whose new tune 'Hit Different' has me thinking about a relationship I never had with a significant other I never lost. If you think my insipid love life is going to stop me from belting, 'Hit different when I think you might be / With somebody else,' think again [grabs mic]." — Brea Cubit, assistant editor, celebrity and entertainment