Nine Perfect Strangers Opening Song
Here's Where You May Have Heard the Nine Perfect Strangers Theme Song Before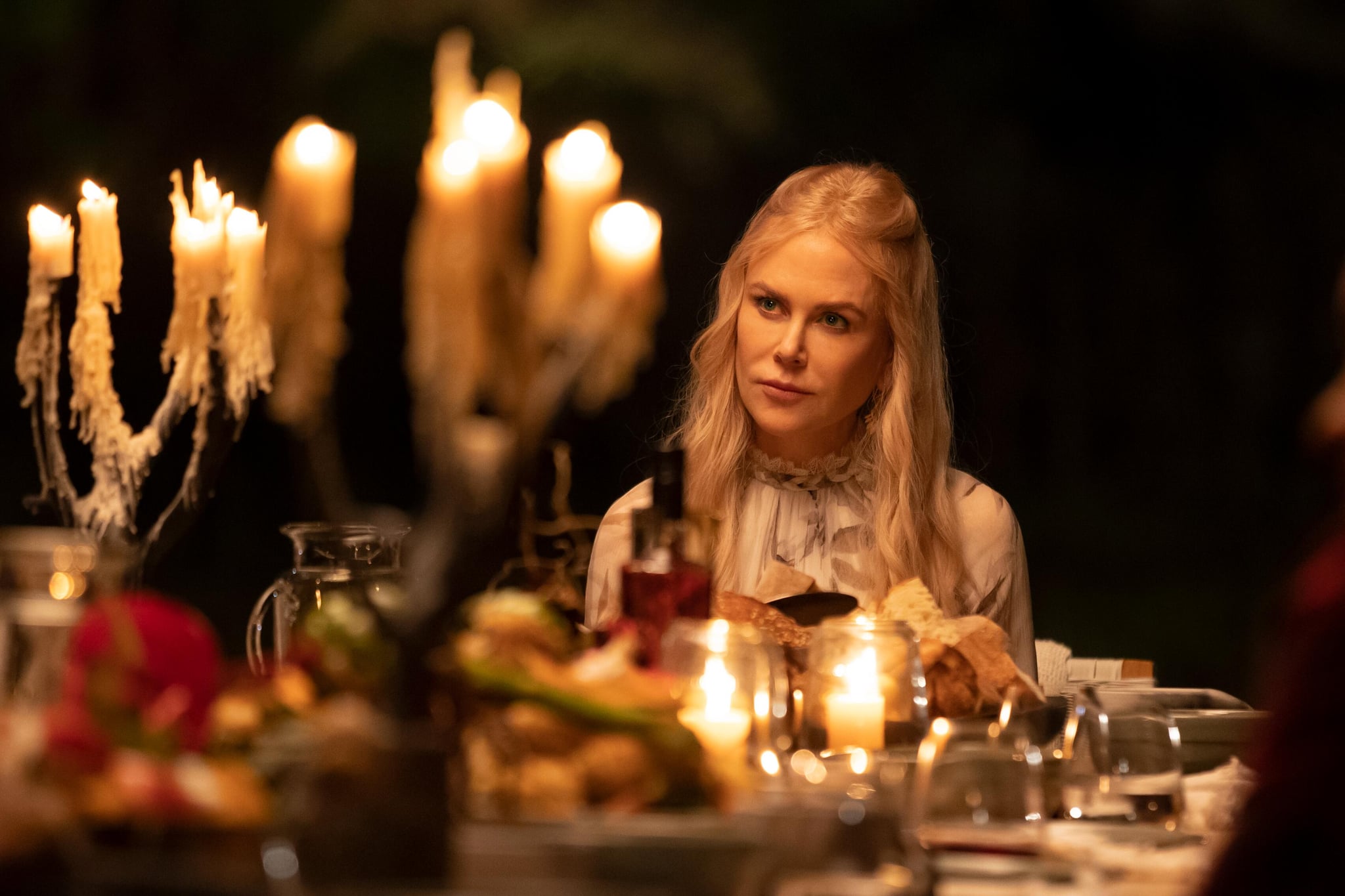 If the Nine Perfect Strangers theme song sounds familiar, it's probably because this isn't the song's first TV appearance. The track is called "Strange Effect," and is performed by a three-person band that goes by the name Unloved. The alternative group — made up of American musicians Jade Vincent and Keefus Ciancia and Northern Irish musician David Holmes — has had their music featured in the popular British spy thriller series Killing Eve (starring Sandra Oh) since the show first premiered in 2018.

The musical trio was asked to create songs specifically for season three, which is how their singles "Why Not" and "Strange Effect" came to fruition. But what many may not know is that, the Nine Perfect Strangers opening song is actually a cover version of the 1965 hit "This Strange Effect" by The Kinks. With the help of artist Raven Violet, Unloved put a modern, psychedelic spin on the track, making it the perfect TV thriller interlude.
The song touches on escapism, a major theme we've seeing play out in the first few episodes of the Nine Perfect Strangers. It also references relinquishing oneself from nervous energy, which many of the characters are also experiencing as they find themselves surrendering to Masha's (Nicole Kidman) idiosyncratic healing process. If we had to guess, the lyrics, "You make my world seem right / You make my darkness bright, oh yes / You've got this strange effect on me / And I like it" — are definitely running through the minds of the nine perfect strangers staying at the Tranquillum House wellness retreat. Therefore, it's only right that those lines carry the show's opening tune.
As you eagerly wait to for the next episode of Hulu's Nine Perfect Strangers to drop, listen to "Strange Effect" by Unloved and featured artist Raven Violet in its entirely below.