Olivia Liang on Kung Fu and Asian American Representation
Kung Fu's Olivia Liang on Reclaiming the Martial-Arts Stereotype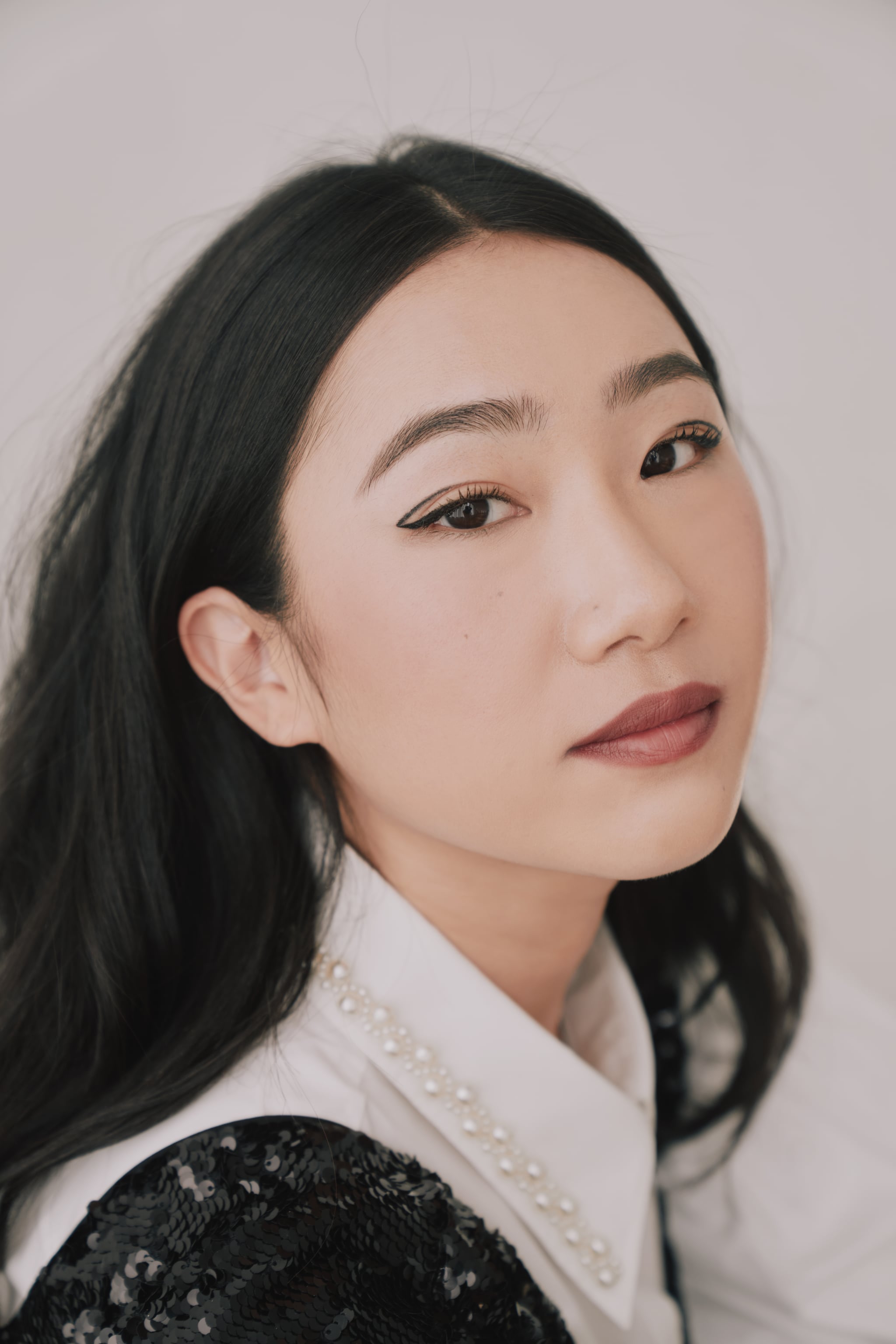 Image Source: Shane McCauley
Olivia Liang had never dreamed of securing a lead role. In fact, she entered the industry expecting to play the main character's stereotypical quirky best friend, and she would have been "more than happy" to do so. But after portraying recurring character Alyssa Chang on Legacies, all of that changed as the 28-year-old landed the role of heroine Nicky Shen on The CW's Kung Fu, a gender-swapped reimagining of the '70s series and the first-ever network drama with a predominantly Asian American cast. After an overwhelming initial response, the show was quickly renewed for a second season only four episodes into its first.
"Is this my dream role? Yes and no," she told POPSUGAR. "Yes, because, now that I'm in it, it's so amazing and I just never thought it was possible. But no, because I just never pictured a lead role for myself because I just didn't dream that it was possible. Stepping into this character and being able to infuse my culture and tell a fun story, but also an impactful one, is a dream come true."
"I entered the industry thinking I would play the lead character's quirky best friend . . . I just never pictured a lead role for myself because I just didn't dream that it was possible."
I imagine many other Asian Americans might have felt the same way I did when I heard there was a kung fu series in the works. I couldn't help but raise my eyebrows, anticipating yet another project perpetuating Asian stereotypes. And Liang gets that. She admittedly used to have an aversion to martial arts, so much so that prior to Kung Fu, driving her sister to taekwondo lessons was the most training she'd done related to the art. (She now does 65 percent of the stunts on the show.) "We would come on screen, with no character name, no backstory, nothing," Liang said, speaking to the East Asian trope we often see on screen. "We would just go, 'Hi-yah,' throw a couple of kicks and punches, and then bounce. We didn't know anything about that person."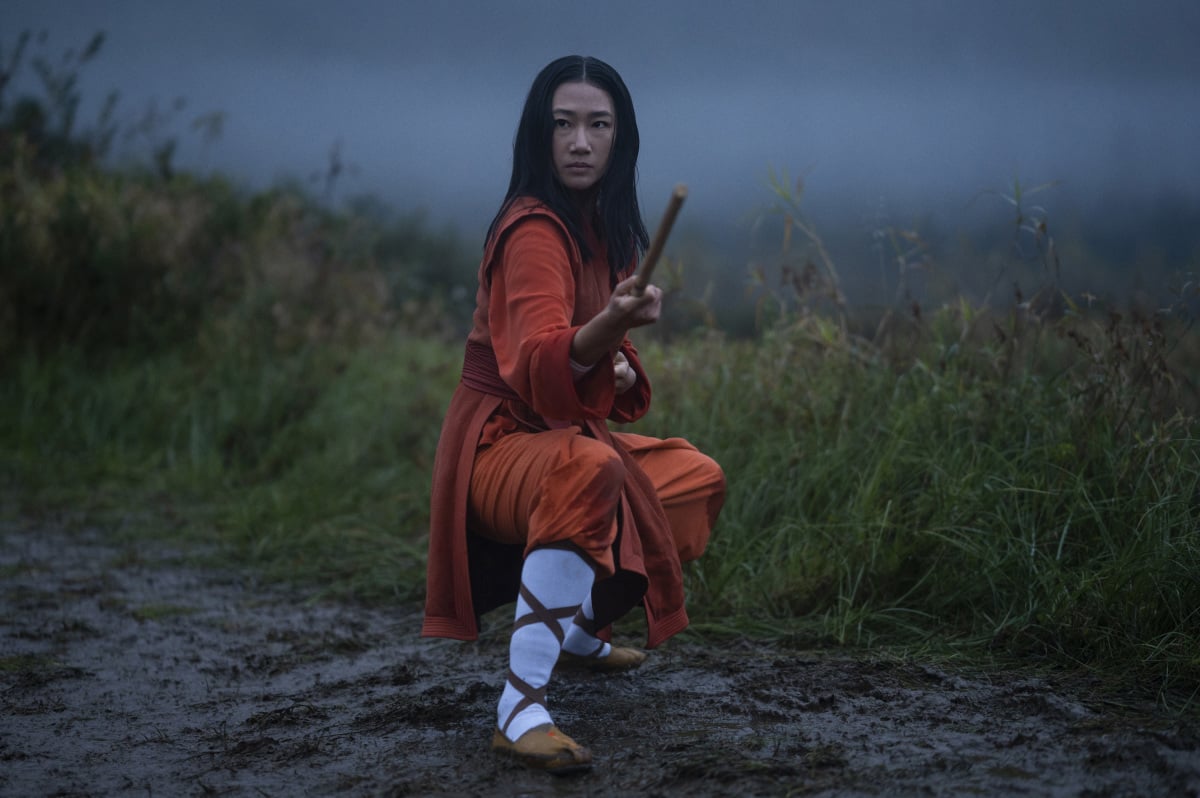 Image Source: The CW
But with Kung Fu, the cast and crew aim to reclaim and honor "this really rich part of Asian culture." "We're able to infuse a lot of emotion and reason behind the fights that we do," Liang explained. "The aversion was actually never to martial arts; it was to the fact that we were nothing but that. But with our show, when you're rooting for these characters in their personal lives, you're going to root for them when they're kicking ass."
Beyond the badass fighting scenes, Kung Fu tells the nuanced stories of Asian Americans through its majority Asian cast. "Yes, there is a med student. Yes, Nicky was going to go to law school, and of course, Althea (Shannon Dang) is a tech genius, but we're not just that anymore. We're getting to see these characters live full lives," Liang said. Like Nicky, a young Chinese American woman who drops out of law school to learn martial arts at an isolated Chinese monastery and later returns home to San Francisco to protect her increasingly endangered community, Liang's path involved going against her mother's wishes and embarking on a journey of self-discovery, though perhaps on a less dramatic scale. "I did have a strict mom growing up, and I was the golden child of the family," she said. "Finding my own path was a long and winding road, but ultimately very rewarding."
"It kind of gives me chills that I get to be one of the representatives of what it could look like to be that kind of Asian woman who's unapologetic."
Playing Nicky has actually inspired Liang to make similar difficult decisions in her personal life. "It's hard for me as Olivia to use my voice sometimes, but truly after playing Nicky, I've felt an inner transformation within myself," she said. "Especially in the year that we, as an Asian community, have had, especially after the Atlanta shooting and our show premiering the week after that, it hit really different to play an Asian woman who was fighting back and taking up space. It kind of gives me chills that I get to be one of the representatives of what it could look like to be that kind of Asian woman who's unapologetic."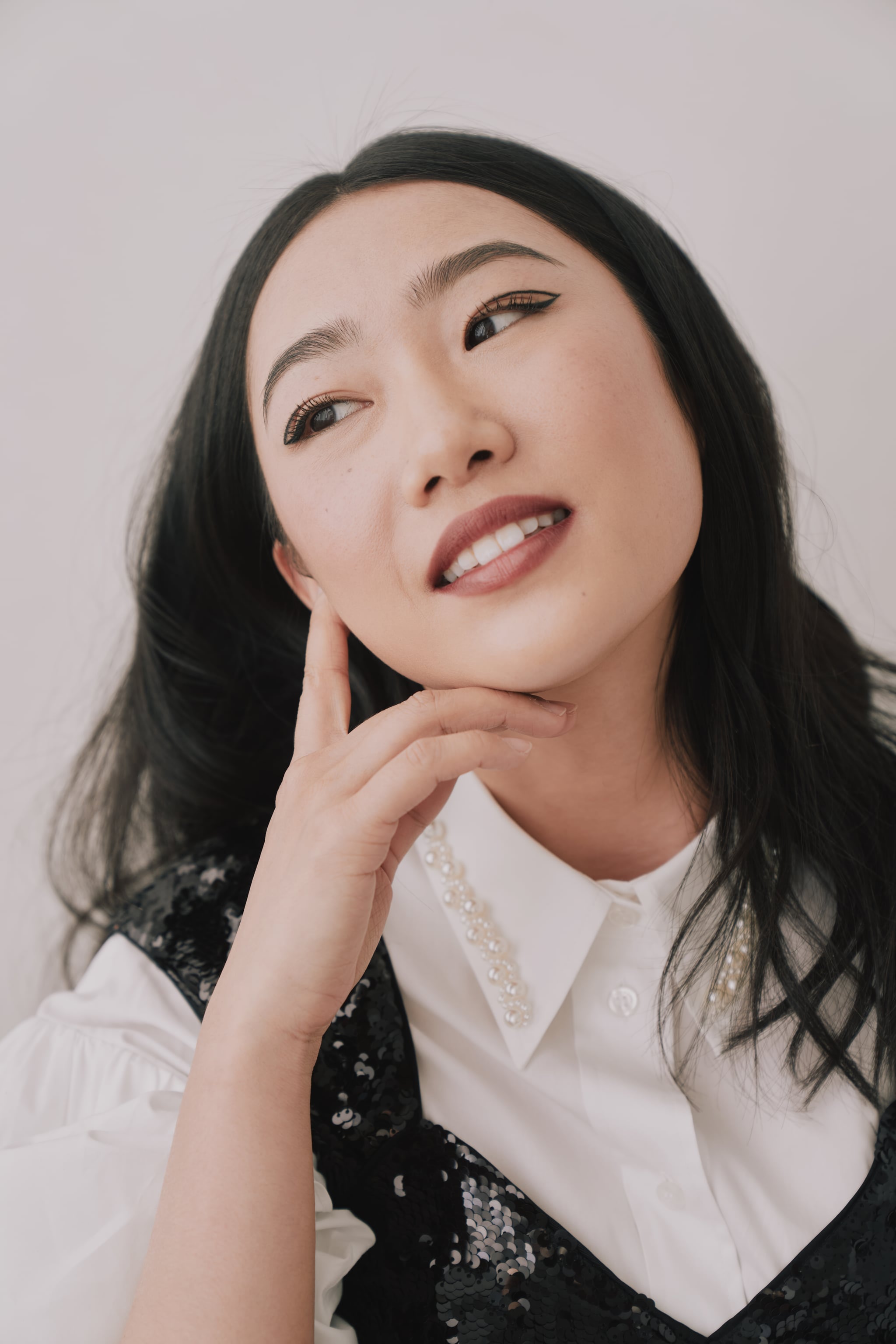 Image Source: Shane McCauley
While Liang certainly feels the burden of representation, she is honored to hold that responsibility and takes it extremely seriously, especially alongside her Asian cast members (aside from their "token white guy" Gavin Stenhouse) who "just get it." She explained, "When you're around people who have a similar experience as you, there's so much less explaining you need to do. There's just that shared experience where we don't need to qualify or expand on anything, and couple that with having to work in the bubble because of the pandemic and really only having each other, we became close so quickly. They really are my family."
Though she is currently immersed in the Kung Fu world and genuinely wants to work with the cast "for the rest of [her] life," she does dream of her next gig: a good old rom-com. "When I have a long day at work and I want to go home and feel good, I throw on one of my favorite rom-coms, so I would love to be in people's homes like that. In a place of joy and comfort and laughter."