Did Olivia Rodrigo Copy Courtney Love's Album Cover Art?
Courtney Love Just Accused Olivia Rodrigo of Copying Her, but Did She Get Carried Away?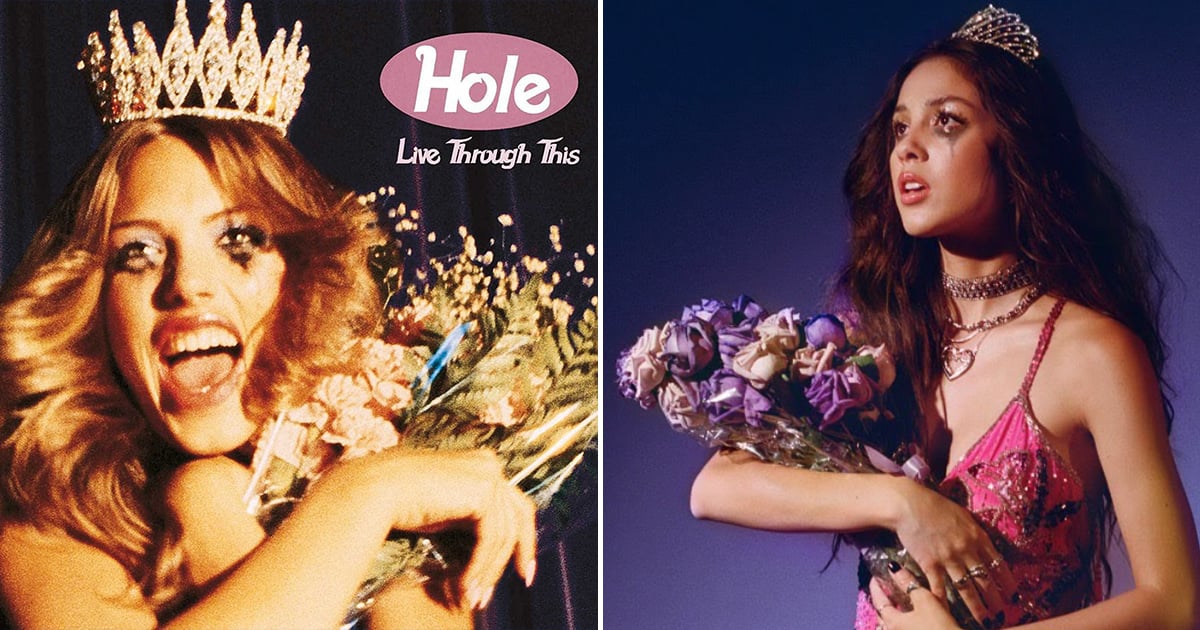 Image Sources: Amazon and YouTube user Olivia Rodrigo
By now you've probably heard that Hole's Courtney Love is upset with Olivia Rodrigo's choice of cover art for the upcoming Sour Prom concert film. Love alleged that the High School Musical: The Musical: The Series star copied the crying-prom-queen visuals shot by photographer Ellen von Unwerth for Hole's 1994 album, Live Through This. But is this a legit case of plagiarism, or is Love blowing things out of proportion?
On June 24, Love shared Rodrigo's Sour Prom cover art on Instagram, Facebook, and Twitter alongside the caption, "Spot the difference! #twinning!" Rodrigo then commented on Instagram, "love u and live through this sooooo much," to which Love replied, "Olivia - you're welcome. My favorite florist is in Notting Hill, London! Dm me for deets! I look forward to reading your note!" While Love's initial post made it seem like the singer was flattered or joking with the 18-year-old, her subsequent comments on Facebook made it clear that she was less than thrilled with the comparisons.
"Stealing an original idea and not asking permission is rude," the 56-year-old wrote in the comment section of her Facebook post. "There's no way to be elegant about it. I'm not angry. It happens all the time to me . . . really I'm very gracious or say nothing. But this was bad form. That's not bullying or bomb throwing. This persons music has nothing to do with my life. Possibly never will. It was rude and I gave every right to stick up for my work."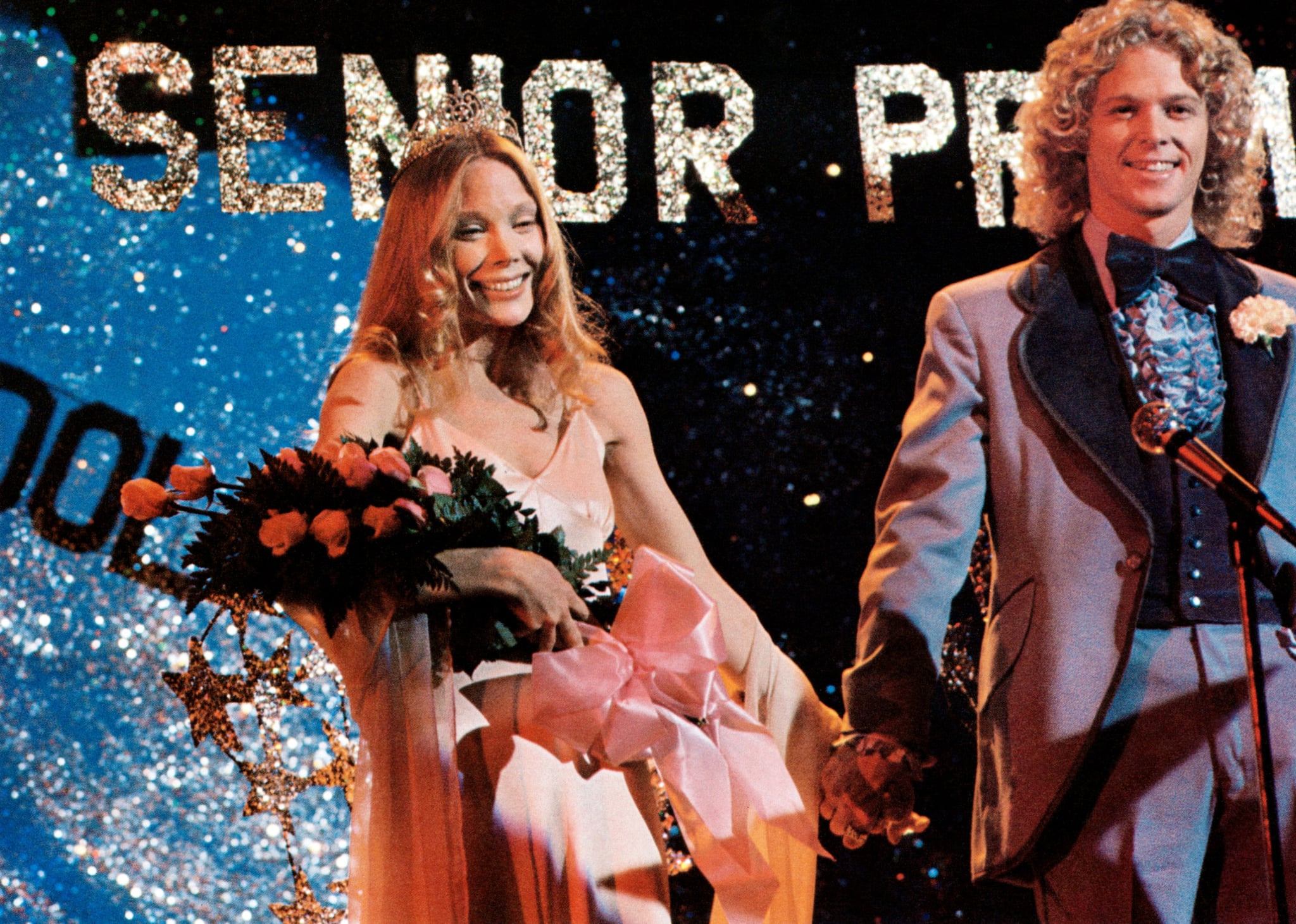 Image Source: Everett Collection
Fans of Rodrigo and Love then questioned the originality of the Live Through This album art in the comment sections of Love's posts. Many pointed out that both were reminiscent of the 1976 Brian de Palma classic Carrie. To this, Love replied, "It's rude not to be asked. I know Ellen von Unwerth isn't amused. And just to clarify? The Brian de Palma classic Carrie is another thing. My cover was my original idea. A thing you maybe have to actually live life to acquire? I don't know."
However, von Unwerth confirmed the Carrie connection to Another Magazine in an oral history of the cover back in 2019. "Courtney Love called me," the photographer revealed in the interview. "We were on the phone for one hour. I didn't say much but listened, and Courtney had the idea of re-enacting the scene of the [1976] movie Carrie, which I loved, too."
Rodrigo's fans flooded Love's comment sections to explain that Rodrigo had made the Carrie inspiration clear by including a picture of Sissy Spacek in character for an Instagram Story dedicated to the Sour Prom cover art. Even her initial Twitter announcement for the concert film, on June 23, included a knife emoji; likely as a nod to the infamous crucifixion scene in the 1976 film.
While the two covers are similar, including an element of smeared mascara, Sour Prom is not a perfect re-creation. If anything, the Carrie connection is far stronger with Rodrigo's, particularly with the color and cut of her dress. The woman in the Live Through This art could potentially be interpreted as a crying pageant queen. We'll let you decide whether or not you feel Love's feelings are justified ahead of the June 29 YouTube premiere of Rodrigo's Sour Prom concert film.