Only Murders in the Building: How Many Episodes Is Season 1?
Here's How Many Episodes of Only Murders in the Building We Can Expect This Season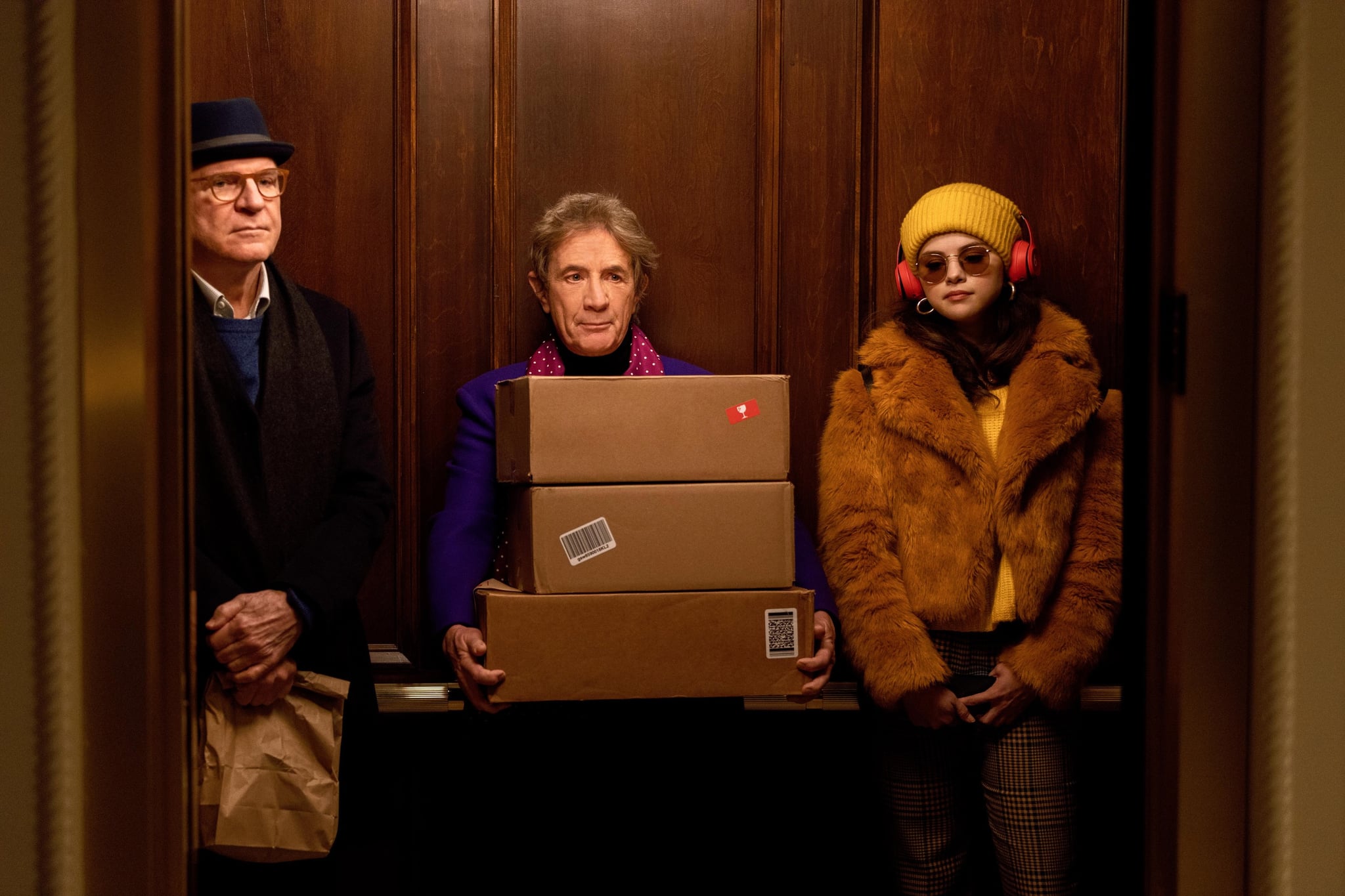 Selena Gomez has made her return to acting in Hulu's Only Murders in the Building, and to say it's a smash hit among viewers would be an understatement. The part-comedy, part-true-crime mystery follows NYC tenants Mabel (Gomez), Charles (Steve Martin), and Oliver (Martin Short), who launch their own true-crime podcast after their fellow neighbor, Tim Kono, is found horrifically murdered inside their posh Upper West Side apartment building. The trio decide to hunt down the murderer, but the more they uncover, the less sure they are of who's responsible for Tim's death. So, when can we expect to tie up all these loose ends? It's going to be a while — seven more weeks, to be exact.
Season one of Only Murders in the Building will run for 10 episodes. Fans will have to tune in every week to see what true-crime shenanigans Mabel, Charles, and Oliver are up to. If you've already started the series, you know the first three episodes dropped on the show's premiere date, Aug. 31. From here on out, Hulu will release new episodes every Tuesday, with the finale airing on Oct. 19. This release format has become somewhat of a tradition for Hulu originals, with Nine Perfect Strangers being the most recent to follow a similar schedule.
As of now, it's unclear whether the season finale will have a longer runtime. Additionally, there isn't any official word yet as to whether Hulu will pick up the show for a second season. But given the internet's obsession with everything true crime and the organic, comedic chemistry between Martin, Short, and Gomez, we can only hope that Only Murders in the Building will get picked up for another season. For now, all we can do is just enjoy the wild ride we're guaranteed to get over the next few weeks.