10 More Plays and Musicals to Stream Online After You Finish Hamilton
Les Misérables
You want a revolution? Look no further than Les Misérables, the iconic megamusical about the 1832 Paris Uprising, a short-lived student rebellion in postrevolution France. A reformed thief, a ruthless police officer, a group of young rebels, and more characters intersect in a story of class, love, justice, and mercy. In 2010, the musical celebrated its 25th anniversary with a large-scale staged concert version, which is a great way to experience the stage show for the first time.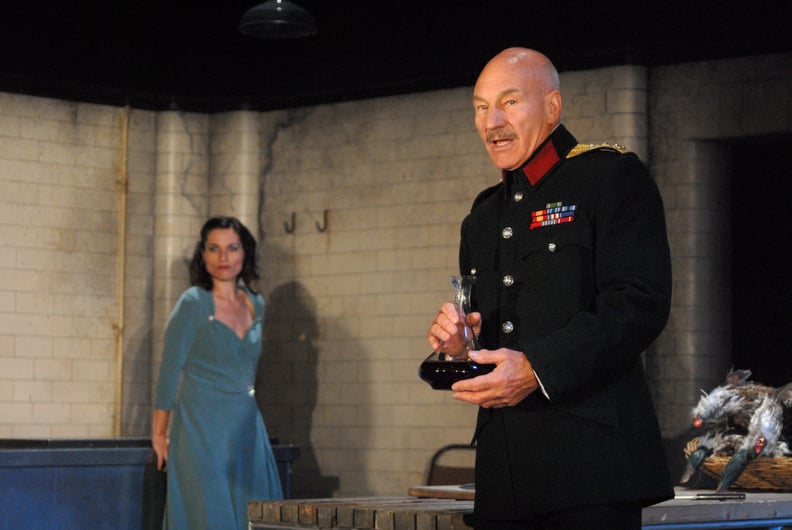 Macbeth
Hamilton includes a direct reference to Macbeth, and it's clear the similarities are intentional. Shakespeare's famous tragedy follows an ambitious upstart whose pride and ambition lead to betrayal and his own downfall — sound a little familiar? You can watch a 2010 production starring Patrick Stewart for a look at how a top-notch modern actor handles this iconic role.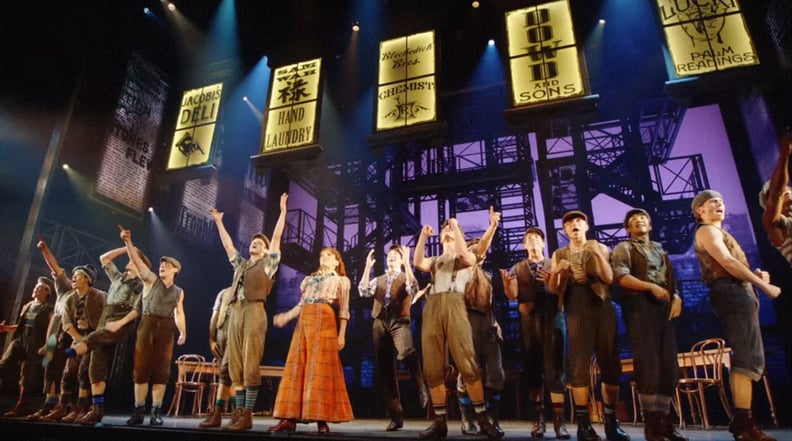 Newsies
Like Hamilton, Newsies narrates the somewhat-true story of a bunch of rebels in New York with a charismatic but flawed leader. This time, though, that story is of a child labor strike in 1899, where a group of newsboys led a citywide strike for better working conditions. Disney's Tony-winning stage adaptation stars Jeremy Jordan as Jack Kelly, the prickly but good-hearted leader of a bunch of makeshift rebels. Come for the top-notch dance numbers, stay for the labor politics!
Much Ado About Nothing
Hamilton and the 2019 production of Much Ado About Nothing have more in common than you might think! Both performed at New York's legendary Public Theater, and both brought stories from centuries ago into an intentionally diverse, contemporary style. This version of Shakespeare's OG rom-com features Danielle Brooks and Grantham Coleman as sparring maybe-lovers Beatrice and Benedick, but it also subtly updates the setting and context to evoke contemporary social movements in America. It's still a sparkling rom-com, but one with a thought-provoking undercurrent.
Watch Much Ado About Nothing on Great Performances.
Note: the full episode is currently for PBS members only but is scheduled to be streaming for free beginning July 24.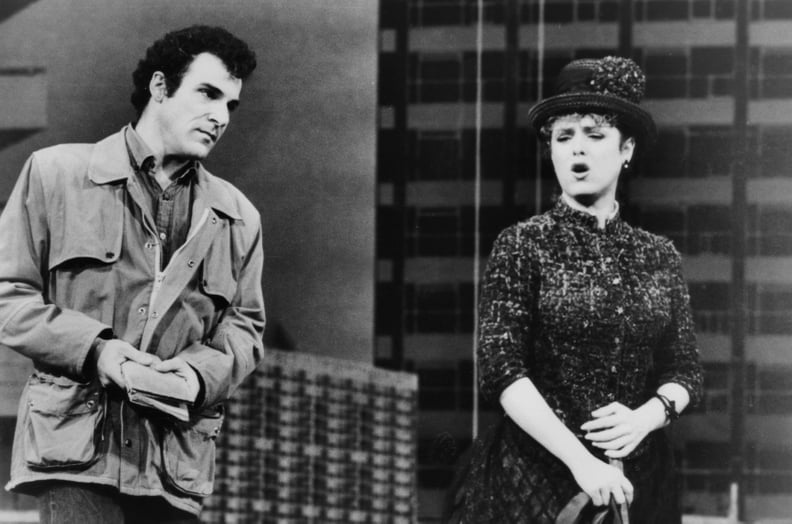 Sunday in the Park With George
A creative genius pursues his work almost single-mindedly, often at the expense of his personal relationships. Are we talking about the title character of Hamilton or Sunday in the Park With George? Stephen Sondheim and James Lapine's masterpiece, starring Mandy Patinkin and Bernadette Peters, tells two connected stories about brilliant artists and the price of art. It's exquisite, elegant, and heartbreaking.
Indecent
Paula Vogel's play Indecent takes the same basic idea of people who are willing to risk everything for something they believe in, but this time, that "something" is a provocative Yiddish play in the 1920s. The story follows a theater troupe who put on a shocking and controversial play and end up paying the price over the course of a few decades. It's darker than Hamilton, for sure, but if you're intrigued by stories of oppression, love in tough times, and the power of art, this might be for you.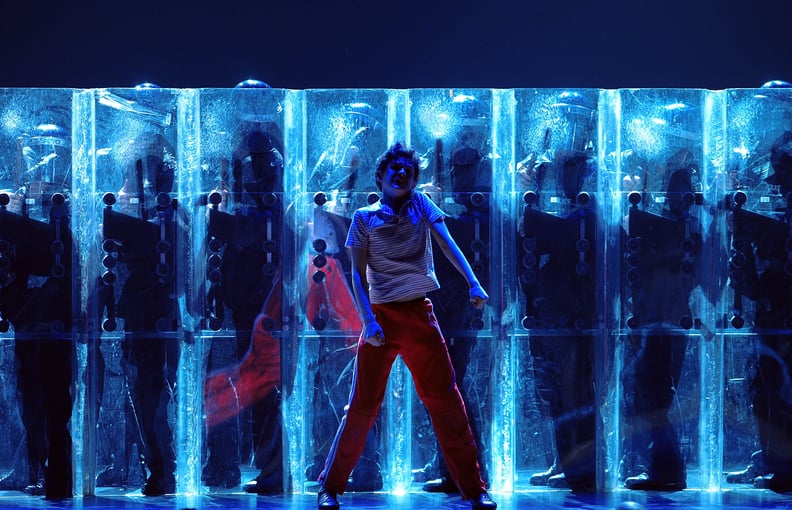 Billy Elliot
Hamilton tells the story of a group of people who rose up against oppression, and that's the backdrop of Billy Elliot, too. Set against a miners' strike in the 1980s, the musical follows a young boy who discovers a passion and gift for dance, much to the dismay of his working-class coal-mining family. It's equal parts coming-of-age story and sharp-tongued politics, making it perfect for fans of Hamilton.
Jesus Christ Superstar
One of the most intriguing things about Hamilton is its choice to have its antagonist, Aaron Burr, narrate the story and become a sympathetic character in his own right. Jesus Christ Superstar has a similar formula: in this rock retelling of the story of Jesus's final days, his betrayer Judas is the narrator. If you've seen the NBC broadcast starring John Legend, Brandon Victor Dixon, and Sara Bareilles, you definitely ought to take a look at the downright-wild "arena tour" version of the show, too.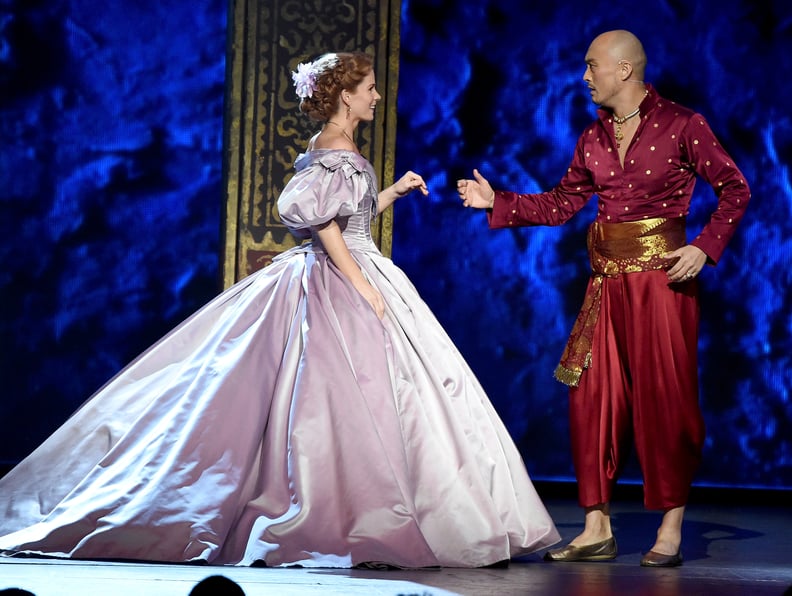 The King and I
Hamilton touches on the British colonial empire, but The King and I makes it a central focus. The "culture clash" depicted in the famous Rodgers and Hammerstein musical isn't as humorous as it seems; it's a story (a sometimes dated one, to be sure) about the tragedies of imperialism and misogyny as much as it is a battle of wills between English teacher Anna and the King of Siam.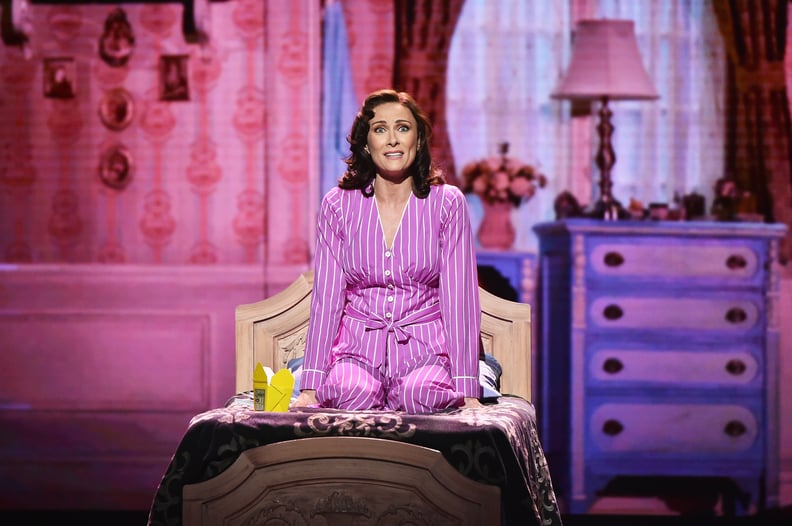 She Loves Me
If it's the delicious wordplay that you love best about Hamilton, then She Loves Me definitely should be on your list! The clever, witty romantic comedy is one of several versions of a familiar story: two coworkers who hate each other in person but are, unbeknownst to them, falling in love with each other as anonymous pen pals. It's witty, snappy, and packed with all the letter-writing angst Hamilton does — but this time, with a lot more humor and happier outcomes.