Is There Dialogue in Disney+'s Hamilton the Musical?
In Case You Were Wondering, There's a Lot Less Dialogue in Hamilton Than You'd Expect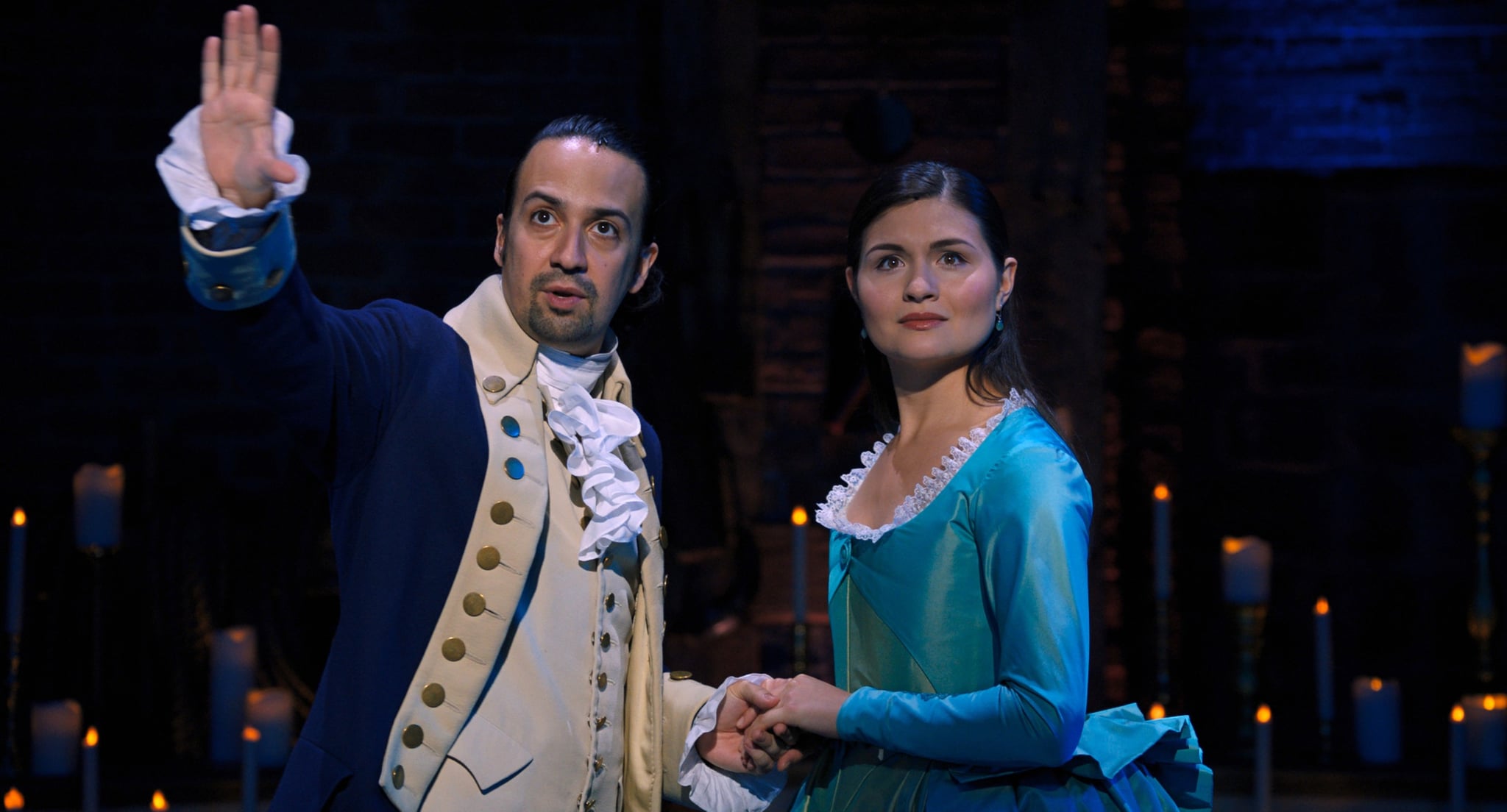 If you're wondering if there's any dialogue in Hamilton before it's released on Disney+ on July 3, the answer to that is sort of. There are a couple scenes that include dialogue like the "Redcoat Transition," where ensemble members act as a redcoats and patriot spies between the songs "You'll Be Back" and "Right Hand Man," and the "Tomorrow There'll Be More of Us" scene, which happens when Hamilton finds out that John Laurens is killed.
However, while many consider Hamilton a musical, it's technically an opera since it doesn't use dialogue to transition between songs. Creator Lin-Manuel Miranda decided to forego the traditional musical route after working with a playwright because he "found that if you start with our opening number, you can't go back to speech." In an opera, the singing almost never stops, and in Hamilton's case, the singing and rapping is nonstop.
Of course, Hamilton isn't a traditional opera in any sense of the word. In fact, it's more of a hip-hopera that was influenced by Jay-Z's "Friend or Foe" in order for Miranda to get the conversationalist tone right. At the end of the day, this just means the show's musical numbers transition into each other more smoothly and you don't miss out on much when you're listening to the cast recording. And hey, now you can tell your friends what your favorite opera is after you stream Hamilton on Disney+.