Prince Harry and Meghan Markle Announce Spotify Partnership
Music to Our Ears: Prince Harry and Meghan Markle Are Partnering With Spotify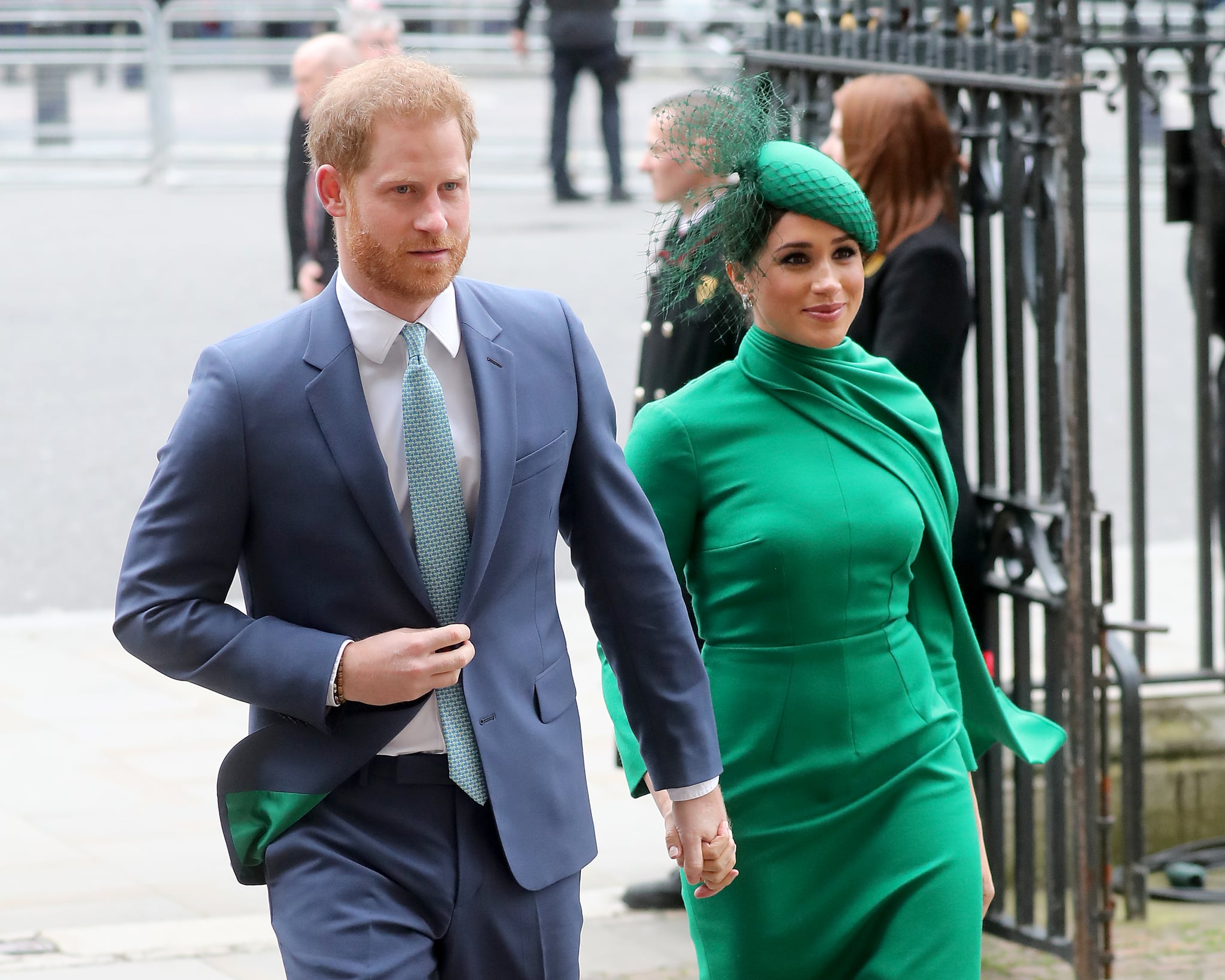 In some unexpected but very welcome news, the Duke and Duchess of Sussex have just confirmed a brand new deal with Spotify. The deal is a multiyear partnership with Archewall Audio, the newly formed audio production company created by Prince Harry and Meghan Markle, and seeks to promote uplifting and engaging programming for Spotify's 320 million global listeners.
Through the partnership, Markle and Prince Harry will be hosting and producing all-new and original podcasts, which aim to build community through cultivating shared experience, drawing on first-person narratives and strong values. The first series from Archewall Audio and Spotify won't be released until 2021, but there is set to be a holiday special — in partnership with Spotify's Gimlet studio — that will be hosted by the Duke and Duchess themselves. The special is said to feature stories of "hope and compassion" from some undisclosed special guests, in order to look ahead toward the new year.
In a joint statement about the partnership, the Duke and Duchess revealed that "what we love about podcasting is that it reminds all of us to take a moment and to really listen, to connect to one another without distraction. With the challenges of 2020, there has never been a more important time to do so, because when we hear each other, and hear each other's stories, we are reminded of how interconnected we all are."
Just today, a teaser was released on the Archewell Audio Spotify page, but the date of the full holiday special is still yet to be announced.