Raven Sutton Didn't See Deaf People on Reality TV Before She Entered "The Circle"
Even over a video call, Raven Sutton's energy is infectious — as bold and bright as her cobalt-blue hair. The 27-year-old recently made history as the first deaf contestant to ever enter Netflix's playful reality series "The Circle." But in all honesty, she's just here to play the game (and maybe even win). Sutton was initially introduced to the show while searching for entertainment at the peak of the pandemic. "I would consider myself a super fan. Let's be clear on that," she establishes right away, her two interpreters bridging the gap between American Sign Language and spoken word. "I loved the drama on it, I loved the connections. I mean everything about it," she tells POPSUGAR. However, she quickly realized that watching "The Circle" was nothing compared to the excitement of being on the show herself.
"You don't see deaf people on reality TV shows."
After starting the show in quarantine, Sutton was hooked. "As I'm watching it, I'm like, 'Oh, I could totally see myself playing this game,'" she remembers. The only thing stopping her? "It's never happened before," she says. "You don't see deaf people on reality TV shows."
Truthfully, she can think of a few logistical barriers. "If I'm on another show with 15 other people, what would that look like? Me being there with the interpreter, or even on 'Love Is Blind' or 'Too Hot to Handle'? I don't know how I'm going to do that," she says. "I'm like, do I really want the interpreter there when I'm trying to kick it . . . trying to lay up on a little daddy number?"
But "The Circle" was different (although the "daddy numbers" did not disappoint). In essence, the name of the game is to win over the other players from behind a screen. Each contestant, housed in their own private apartment, must create a social media profile, either as their true self or as a catfish. By building connections, ranking one another, and gradually voting each other off, the most popular profiles make it to the end, where their true identities are finally revealed to one another. The last person standing receives a grand prize of $100,000.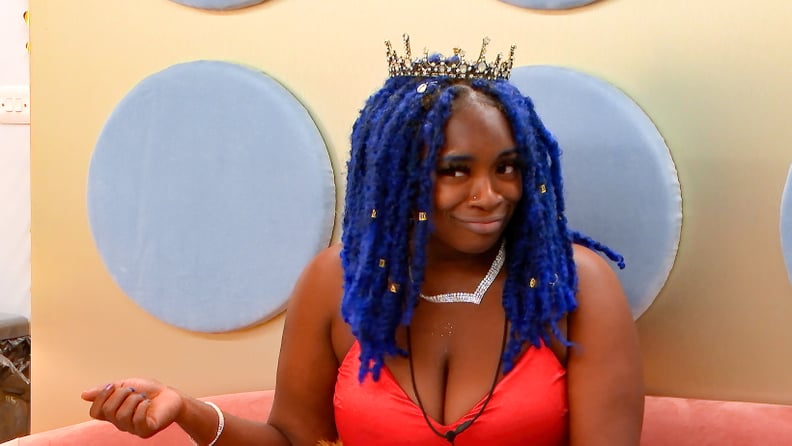 "'The Circle' was the perfect formula," Sutton says. "We're in an apartment, we're talking to other players, and I can see how I would make it work." After finding the motivation to submit her application (on a whim at 4 in the morning), the producers quickly fell in love with her (and her charismatic interpreter, Paris McTizic). "My advice for those folks would be to just do it," Sutton emphasizes, speaking primarily to the disabled community. "Really, they need you more than you need them. You should be interviewing them. That's the mindset that I went with."
In Sutton's experience, making history is all about attitude. "I love the show, but I was what the show was missing. Let's be very clear on that," she says. It's this exact spirit that's carried Sutton through most of her life, including a period when she felt like no one really understood her.
"I was what the show was missing. Let's be very clear on that."
After moving from Alabama to Atlanta in the fourth grade, Sutton entered a public school with virtually no resources for her. Instead of interpreters, she was put in special-education classes. And upon tiring of teachers who didn't know how to work with her and lessons that weren't academically challenging enough, she started acting out. "I was the class clown. I was just cutting up, talking, making noises, because I was like, 'I don't even know what's going on,'" Sutton explains.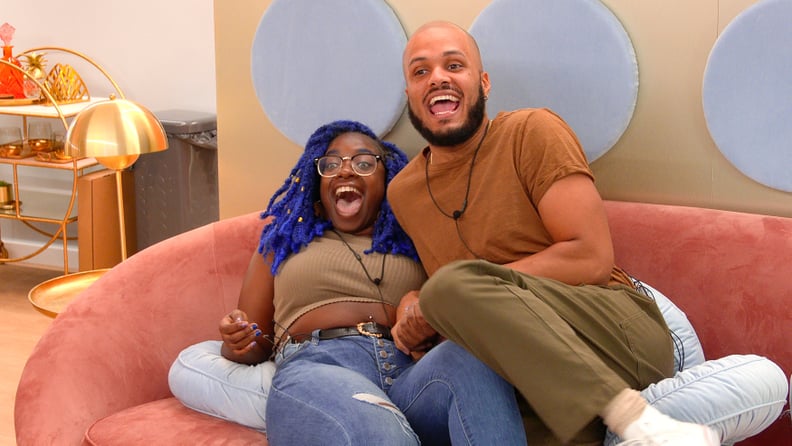 Coming from a third-generation deaf family, Sutton knew there had to be other options. Finally, a summer camp led her to the Alabama School For the Deaf. "I was like, 'I want to see my cousins. I want to learn more about the language and who I am,'" she says. After convincing her mom to let her attend in the eighth grade, she practically lived on campus, connecting with family members, learning about her dad, who many of her teachers knew before his passing, and finally receiving the proper accommodations.
In the public schools, Sutton was bullied for her deafness. But at the School For the Deaf, it was a completely different story. "I'm like, 'At this school, you can't bully me. If we are the same person, we're bullying each other. What are you saying?'" she laughs. She quickly rattles off a few of her accomplishments, which include becoming cheerleading captain, participating in the Academic Bowl, and becoming the class valedictorian. If it wasn't already clear from her radiant personality, Sutton's history confirms that she's always been a star.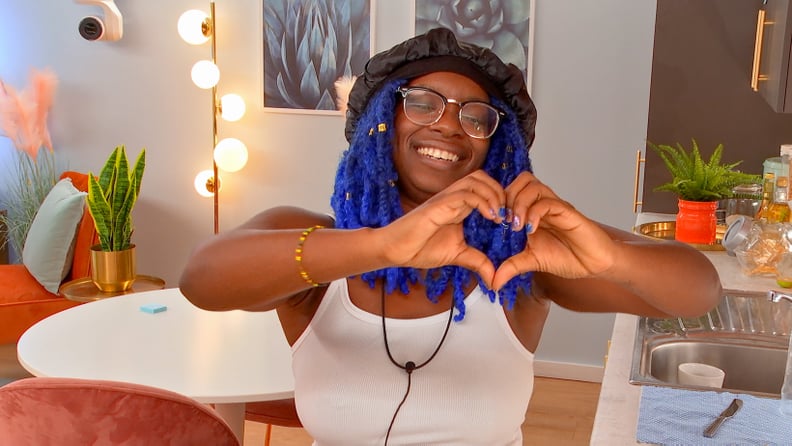 Now, she hopes people see her, not as someone entering "The Circle" because they're deaf, but as someone entering "The Circle" who just happens to be deaf. "Yes, I have a disability. I am deaf, but that's it," Sutton says. "I'm still living life every single day, the same as you. I still have to get this money and pay my bills every month, just like you. I'm still going to the club and turning up, just like you. I'm still flirting with this man or woman or whoever y'all interested in," she says.
"Life would be boring if we were all cookie-cutter — all the same," she adds. "Please, uh-uh. I need to be my own Raven."