Rebel Wilson's Introducing the World to Australia's Sense of Humor With New Comedy Series on Amazon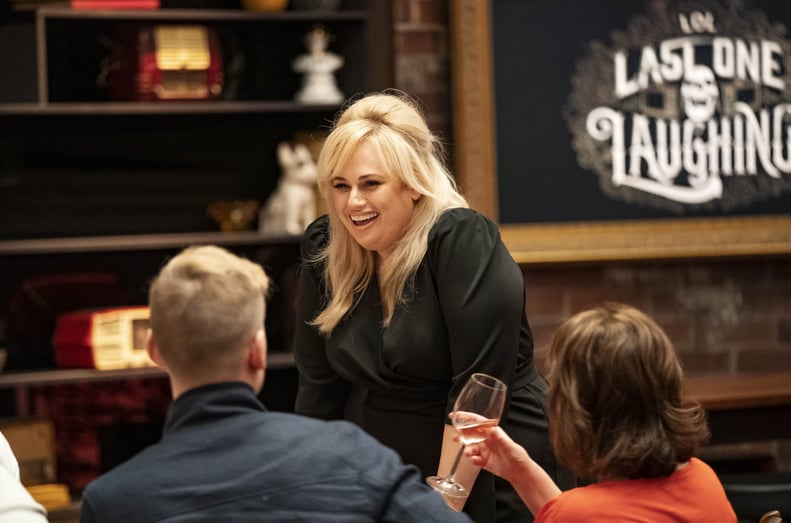 Amazon Prime Video
Amazon Prime Video
Rebel Wilson is hilarious. This isn't news to anyone. She's best known for her thriving career in Hollywood, starring in romantic comedies like Isn't It Romantic and the Pitch Perfect franchise, but her career as a comedian started long before her debut in Bridesmaids in 2011.
In fact, Wilson was already a household name in Australia by the 2000s, and regularly appeared on one of my favorite improv comedy shows from the time, Thank God You're Here. The premise of the show was simple: a comedian walks blindly into a room of other comedians and has to pick up on the wild scenario unfolding in the room without missing a beat. She was particularly good at keeping a straight face while diving headfirst into weird scenarios. The show was as essential to Australia's early '00s comedy scene as Home and Away is to the world of Aussie soaps.
Fast forward to 2020, and Wilson's returning to her roots as the host of Amazon Prime Video's newest series, LOL: Last One Laughing. Based on a show of the same name that's been a huge hit in Japan and Mexico, it's an experiment involving 10 of Australia's funniest comedians being locked in a room together for six hours — and the last one to not laugh takes home $100,000. "It descends into madness very quickly," she told me over Zoom this week. "There's a lot of language. This show is not for kids, let me tell you that. There's a lot of graphic stuff."
Wilson was keen to host the show so she could introduce the world to the Australian sense of humor. But she also admitted that she wants to give the comedians the opportunity to boost their careers internationally, in the same way hers was with Thank God You're Here. "It is an amazing platform," she said. The show has a huge reach with a release in more than 200 countries around the world. And when you compare this to the size of the local audience in Australia . . . it's huge.
"I was so proud of them for doing it, because it is a very hard experiment and I would have been sh*tting myself if I had to do it."
Wilson's hope is that people will remember the comedians, and that when they appear on the programs of international comedy festivals, like Edinburgh Fringe, people will remember seeing them on LOL: Last One Laughing and book tickets to see their shows. "It can only benefit these comedians," she said. "I was so proud of them for doing it, because it is a very hard experiment and I would have been sh*tting myself if I had to do it."
"Thank God You're Here was the most terrifying thing I have done in my life because," Wilson said. "I couldn't hide behind a character — I was coming on as me, Rebel Wilson." The comedians on LOL: Last One Laughing are dealing with a similar challenge, except in this case, they're all pitted against one another. And what makes it even funnier to watch is that they all know one another from the comedy circuit. As they arrive in the room, one by one, it becomes obvious that every comedian is another's kryptonite. "Frank Woodley is a master of physical comedy and is really well known for that," Wilson explained. "Anne Edmonds is best when playing characters, which is kind of the school of comedy I came from, too." As for Sam Simmons? "He's so offbeat," she said, which to be honest, is putting it mildly if the first two episodes are any indication.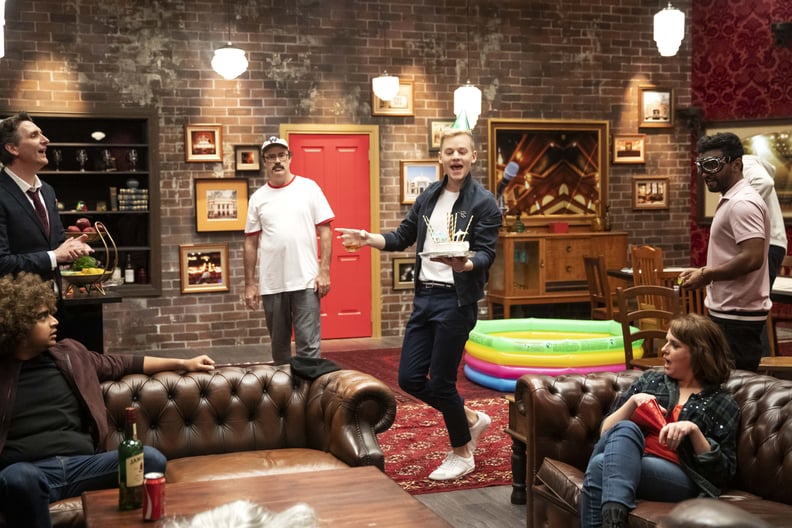 When casting the show, Wilson worked with Amazon to select 10 comedians "who were very representative of what the Australian comedy scene is like right now, in terms of diversity and the percentage of female representation (three of the 10 comedians are women)," she explained. "A lot of different comedic styles are represented in the show, which makes it really interesting to see who's going to come out on top of making the others laugh. It was fascinating to watch."
"Australian comedy is a mix of UK and US humor, purely from what we consume on TV, in movies, and in books."
Just because the show stars Australian comedians doesn't mean it won't appeal to you if you're based in the UK, the US, or further afield. "Australian comedy is a mix of UK and US humor, purely from what we consume as people on TV, in movies, and in books. We are a true mixture," Wilson said. "I think the concept will be interesting to everyone, and hopefully they find it funny. I mean, Australian comedy, when it is done well, really does translate. We've got a strong tradition since Paul Hogan went over with Crocodile Dundee, and I know people have an interest, I think now more than ever, in Australian comedy."
Although the concept is new to Australia, the LOL: Last One Laughing formula has already proven to be a huge success in Japan and Mexico, with multiple seasons in each country. However, Wilson wouldn't confirm whether a second season is on the cards for Australia. "I don't know about you, but I'd love to see a US version and a UK version of this experiment," she said. "They have such rich comic talent there, in all different styles and from diverse comedians, so it'd be really cool to see that happen."
The first two episodes of LOL: Last One Laughing premiere worldwide on Amazon Prime Video on Friday, June 19. Episodes three and four will release on the following Friday, June 26, and the fifth and sixth (finale) episodes will air on Friday, July 3.