The Right Stuff: Who Was the First American in Space?
The Right Stuff: Read This If You Can't Wait to Find Out Who Makes It to Space First
Watch out! This post contains spoilers.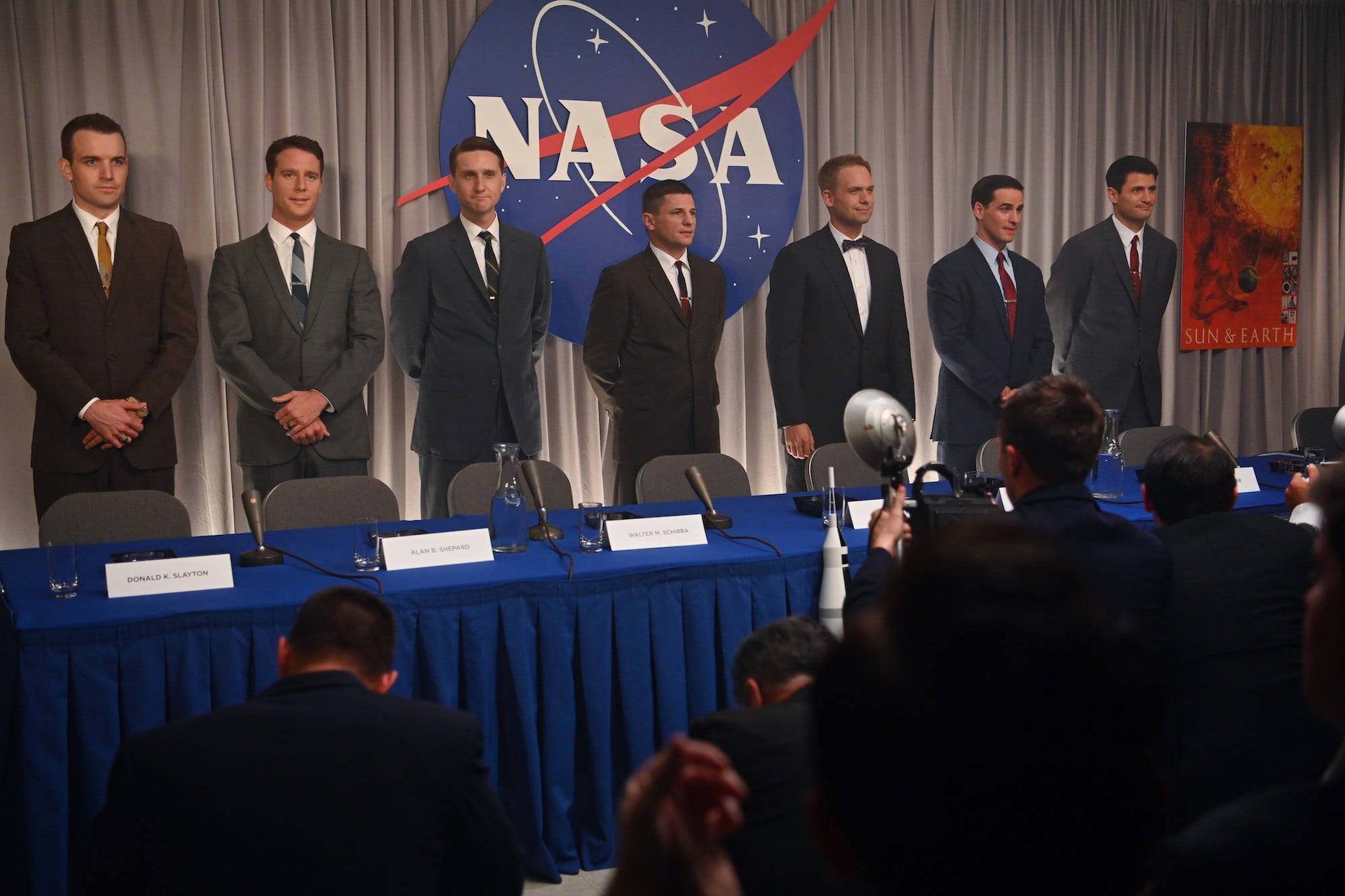 Since the beginning of the space race — a fierce rivalry between the United States and the Soviet Union in the 1950s and 1960s over which country would pioneer space travel — American astronauts have competed on both an international stage and against each other for unprecedented achievements in manned space exploration, including being the first man in space. Shortly after a Soviet Union astronaut won the title of first man in space" in 1961, however, the United States' National Aeronautics and Space Administration (NASA) finalized their plans to launch their first human space flight. For NASA, it wasn't a question of if they were going to send an American to space, but rather a question of whom. Disney+'s The Right Stuff tells the true story of this historic competition between seven American astronauts vying for the opportunity to fly among the stars. If you're watching the series and can't wait to find out who makes it, here's the answer: on May 5, 1961, the race ended when Alan Shepard became the first American in space.
In the opening scene of The Right Stuff, we see Shepard (played by Jake McDorman) and John Glenn (Patrick J. Adams) — two of the seven competing American astronauts known as the Mercury Seven — going through their morning routines just hours before a historic rocket launch that will make one of them the first American in space. But, out of the two of them, only one of them can be chosen to go — and while the show leaves the decision of who is chosen a mystery in the first few episodes, we know that Shepard was chosen to pilot the first 15-minute human spaceflight on May 5, 1961, crowning him the first American in space.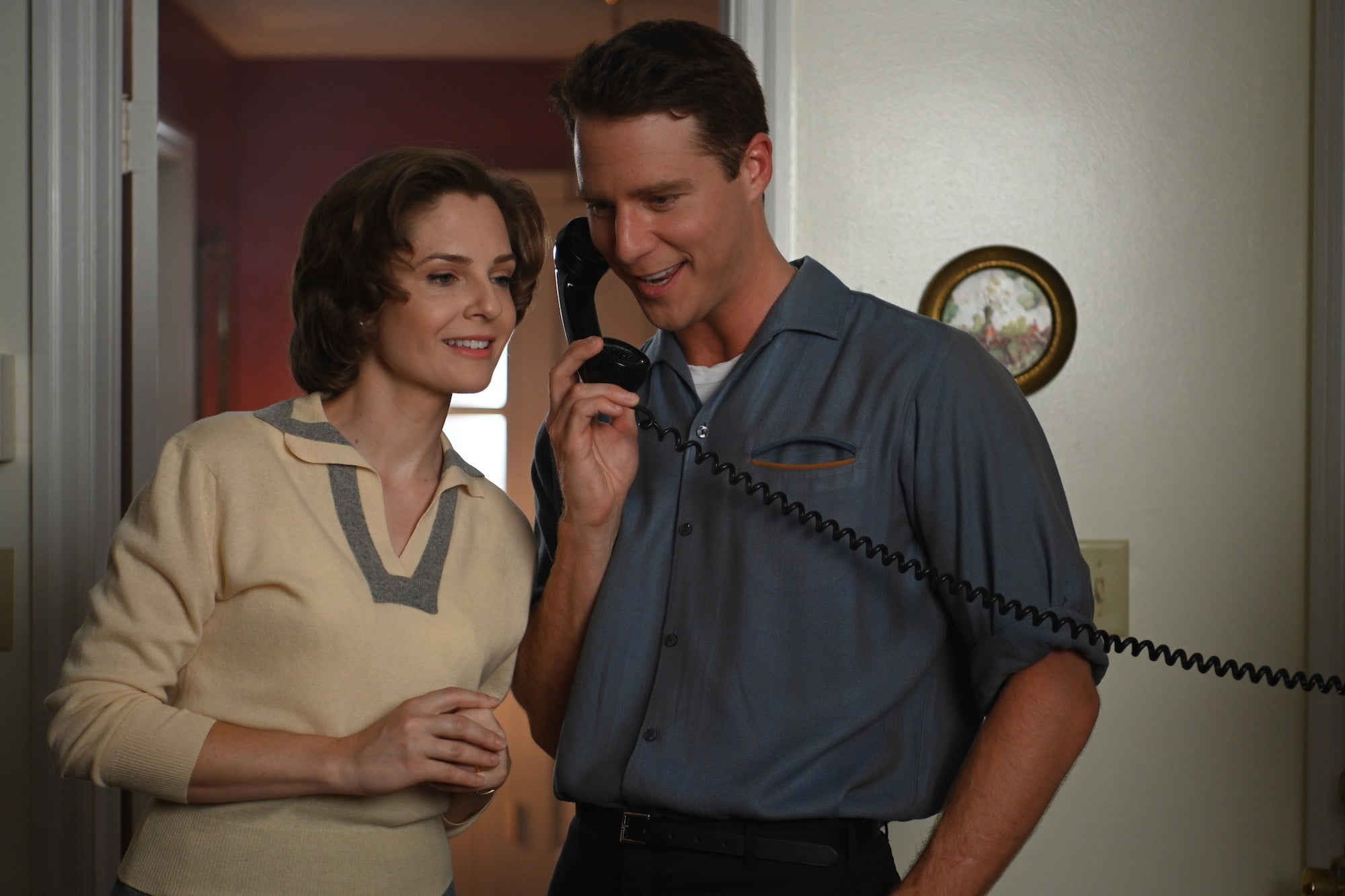 On Feb. 20, 1962, Shepard's competition, Glenn, became the first American to orbit the Earth and the third American in space. Both men carry historic significance in the story of our country's space exploration, but as The Right Stuff reminds us, they were also everyday people with everyday problems. The story of how they went from pilots to history-book legends is just getting started on the Disney+ hit show, and while we already know who won the title of first man in space, we can't wait to follow along and see just how their stories — both individually and collectively — unfold.