Netflix's R.L. Stine Fear Street Trilogy Is Like Stranger Things With an R-Rated Twist
Prepare to projectile launch your microwaved popcorn across the living room because Netflix is sending an entire slasher film trilogy straight to your TV screen. Just in time for a summer horror-movie marathon, the streaming platform recently announced a three-part movie series adaptation of R.L. Stine's Fear Street saga. Unlike the Goosebumps books we grew up reading under the covers, the chilling films will be rated R, which means there's no limit to the spook-factor, and the trailer alone is already giving us the chills.
Promising "scares and screams," the trilogy was filmed over one summer but takes viewers on a trip through time with Fear Street Part 1: 1994, Fear Street Part 2: 1978, and Fear Street Part 3: 1666. All three films will feature the same seven or eight recurring cast members, including Kiana Madeira, Olivia Scott Welch, Benjamin Flores Jr., Gillian Jacobs, Emily Rudd, McCabe Slye, Ashley Zukerman, Darrell Britt-Gibson, Jeremy Ford, Jordana Spiro, Jordyn DiNatale, and more. Each film will also include special guest appearances from stars like Stranger Things's Maya Hawke and Sadie Sink.
The books — originally published from 1989 to the present day — take a look at the fictional town of Shadyside, OH, where, similar to Stranger Things, a group of teenagers attempt to solve a series of murder mysteries connected to the dark paranormal entities lingering in their small town. But if you haven't read the books, know that the deaths are plentiful and gruesome on Fear Street, so expect more blood and gore than the Demogorgon could ever dream of. "Fear Street fans are in for a treat — and some major surprises," R.L. Stine said in a press release. "Readers know that the book series is rated PG. But the movies are rated R. That means a lot more thrills — and a lot more terror! . . . What fun to see the horrors of Shadyside come to life!" Check out the Fear Street trilogy on Netflix this July.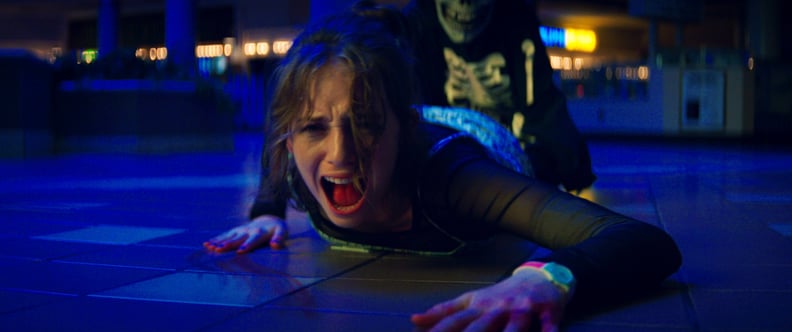 Fear Street Part 1: 1994
Premiere date: July 2
Synopsis: "A circle of teenage friends accidentally encounter the ancient evil responsible for a series of brutal murders that have plagued their town for over 300 years. Welcome to Shadyside."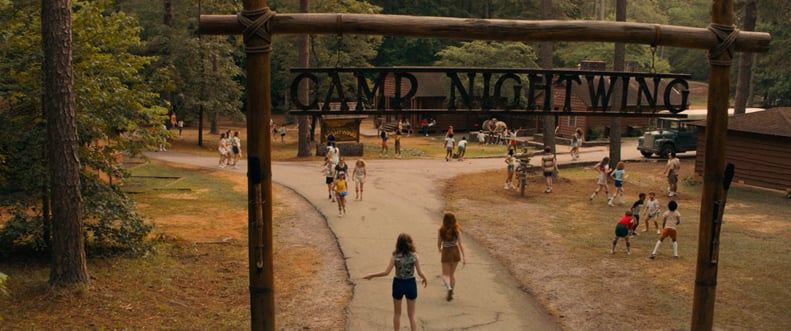 Fear Street Part 2: 1978
Premiere date: July 9
Synopsis: "Shadyside, 1978. School's out for summer and the activities at Camp Nightwing are about to begin. But when another Shadysider is possessed with the urge to kill, the fun in the sun becomes a gruesome fight for survival."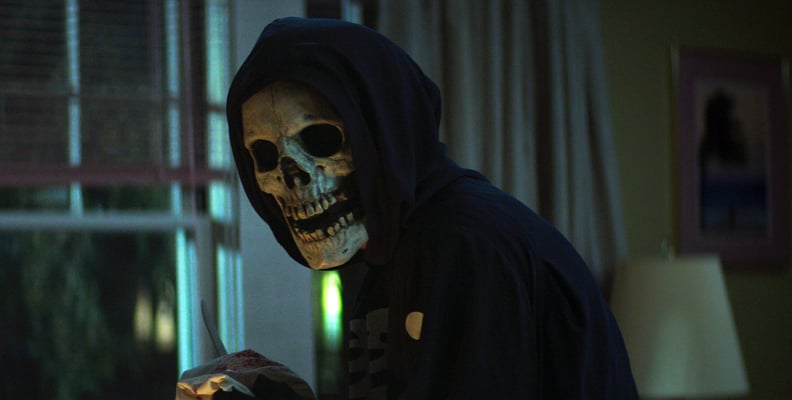 Fear Street Part 3: 1666
Premiere date: July 16
Synopsis: "The origins of Sarah Fier's curse are finally revealed as history comes full circle on a night that changes the lives of Shadysiders forever."
Fear Street Film Trilogy Trailer