Robert Pattinson, Zoë Kravitz on "Intense" Batman Chemistry
Robert Pattinson and Zoë Kravitz's "The Batman" Chemistry Is "Intense"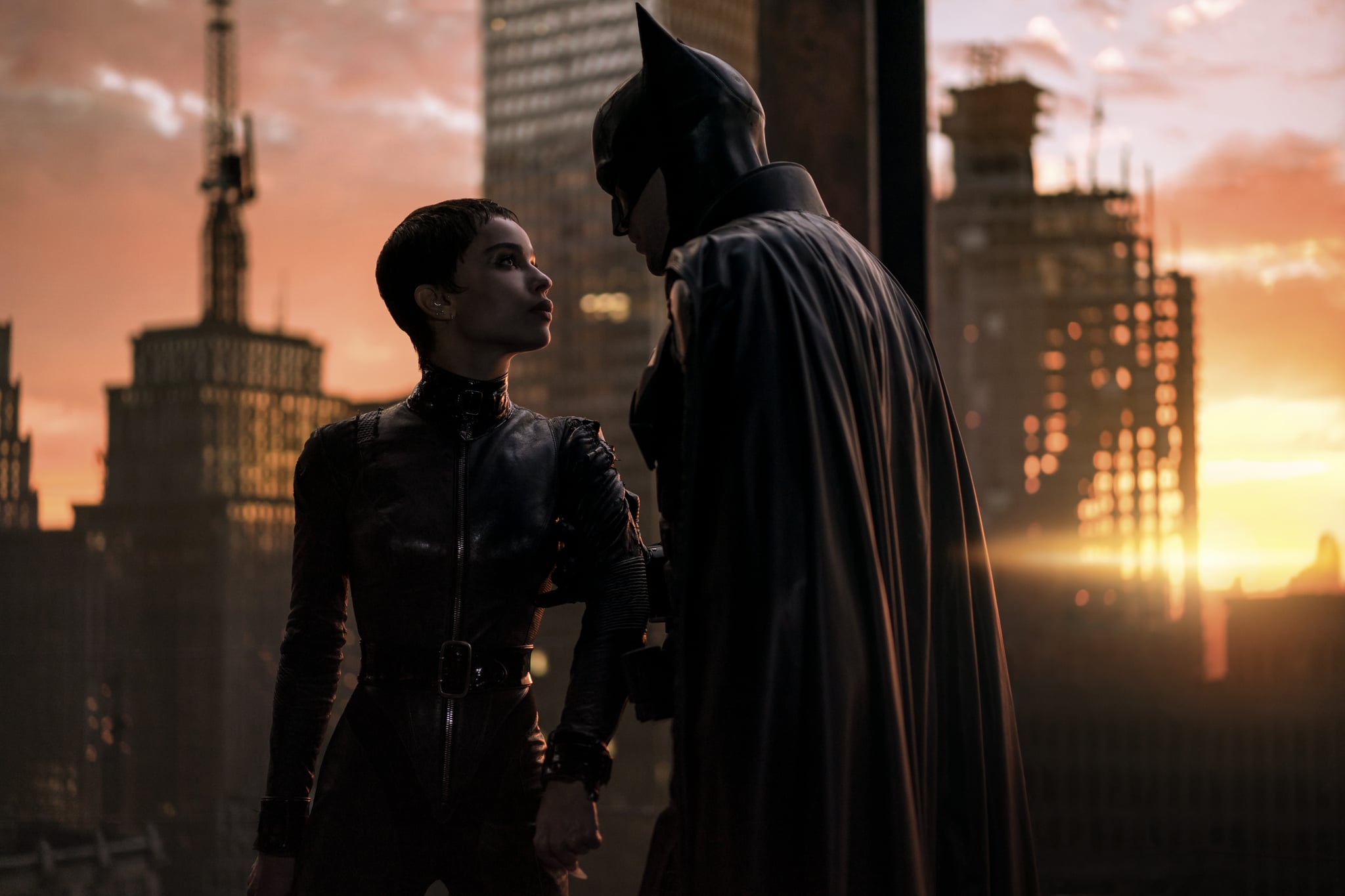 Like Bruce Wayne and Selina Kyle sizing each other up on a Gotham City rooftop, Robert Pattinson, aka Batman, and Zoë Kravitz, aka Catwoman, unleashed an electric onscreen chemistry when they ran their first screen test for "The Batman." During their first day on set, Kravitz and Pattinson were equally unprepared for the pressure they felt when they were thrust into a scene in full costume for a camera test before ever running their lines together.
"The chemistry read was really intense," Kravitz tells Entertainment Weekly. "Rob was wearing the Batsuit, and it was a proper camera test with the DP [director-producer] there and everything on a soundstage. It wasn't just reading lines in a room. So it was intimidating, to say the least."
"I saw a look in his eye that I hadn't seen before. Seeing something new and very vulnerable as well was really beautiful."
For Pattinson, the scene was especially nerve-racking thanks to a slight wardrobe malfunction. "The first time I'd even said lines from the script was in Zoë's screen test," he says. "They had this idea that they wanted me to be taller at the beginning, so I basically had high-heeled sneakers on, and I'm tottering around in this strange Batman outfit. The camera's not even on me, it's on the back of my head, and I'm literally having this major panic attack, just looking for emotional support from Zoë, who's trying to get the part."
Nerves aside, director Matt Reeves believed the pair "really connected" during the test, something Kravitz was able to attest to after she got the part. "There could be a lot going on in a scene, but if I was able to connect with Rob and look into his eyes, it would immediately bring me into the moment," she says. "I saw a look in his eye that I hadn't seen before. Seeing something new and very vulnerable as well was really beautiful."
Given the complex relationship between Batman and Catwoman in previous films and comic books, the connection Kravitz and Pattinson experienced while filming will make all the difference in the way their characters relate on screen. "They have quite a strong connection pretty quickly, and I think they're both trying to ignore that," Kravitz says. "They're both very surprised by feeling a connection with somebody because that's quite rare for them. It puts both of us out of our comfort zone."
How far out of their comfort zones will Batman and Catwoman go? We'll have to wait for the film's premiere on March 4 — and maybe even the HBO Max spin-off series — to find out.