RuPaul's Drag Race All Stars 6: An Interview With the Queens
RuPaul's Drag Race All Stars 6 Is Bigger (and Better) Than Anything You Can Imagine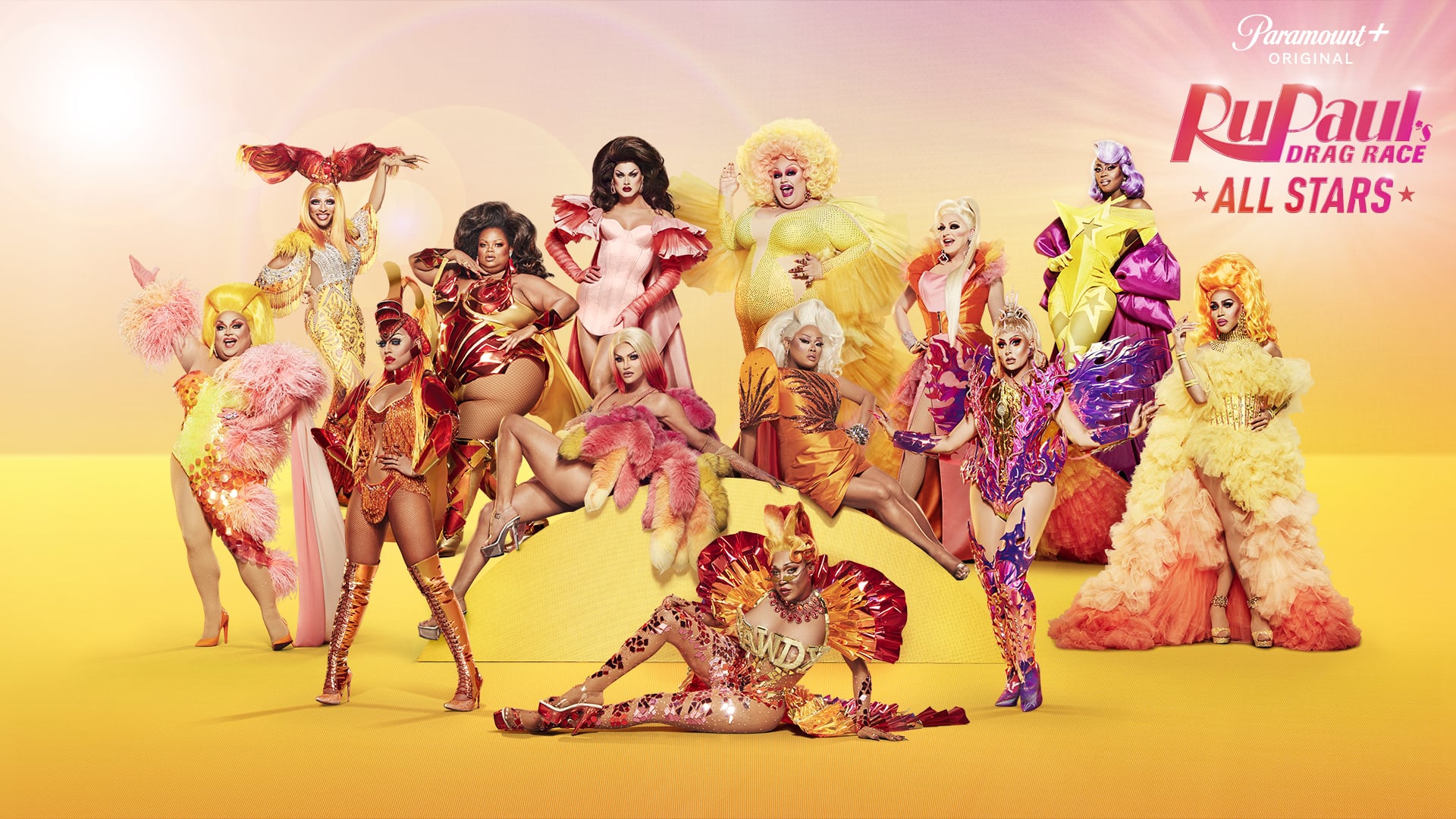 Image Source: Paramount+
From pairing the queens up in teams to making them lip-sync for their legacy, you never know what tricks host RuPaul has up his finely tailored Klein Epstein & Parker suit sleeve. Luckily, season six of RuPaul's Drag Race All Stars is still a "rumocracy," so we won't likely be seeing a repeat of season three's Shangela debacle — fans are still debating whether or not she was robbed. Ahead of the June 24 premiere on Paramount+, POPSUGAR chatted with A'keria C. Davenport, Eureka!, Ginger Minj, Jan, Jiggly Caliente, Kylie Sonique Love, Pandora Boxx, Ra'Jah O'Hara, Scarlet Envy, Serena ChaCha, Silky Nutmeg Ganache, and Trinity K. Bonet all about All Stars season six.
When it comes to what fans should expect from this season of All Stars, not even the queens are entirely sure. "I have no idea," Pandora shared with a laugh. "I think the best thing about this season is that everyone really came in hungry for it. We had all been in the quarantine and everyone wanted to perform, so it's going to be a really entertaining season." "Entertaining" is an understatement for a season featuring some of the franchise's biggest personalities, including Silky.
"We had all been in the quarantine and everyone wanted to perform, so it's going to be a really entertaining season." — Pandora Boxx
After a stint on season 11, Silky was the focus of fandom trolls who didn't take kindly to her edit. Coming back for another round with All Stars, she had one thing to say to help fans prepare for the season. "Here's what you do to prepare: give me more hate, bring it all to me," the Missouri queen said. "Come to my page and keep the traction going, because the more hate you give, the more relevant I become. I'm just going to sit back and accept it, because at this point the hate represents dollar signs."
Silky isn't the first (or the last) queen to have received hate from the, at times, toxic fandom. Another is Serena, who fans might remember as the catalyst for Detox's iconic "I've had it officially" catchphrase. Now, Serena is back for a "rudemption" of the loud 21-year-old she once was. "He thought he knew more than anybody else and wasn't afraid to say it. My redemption is for people to see a more mature side of me," Serena revealed.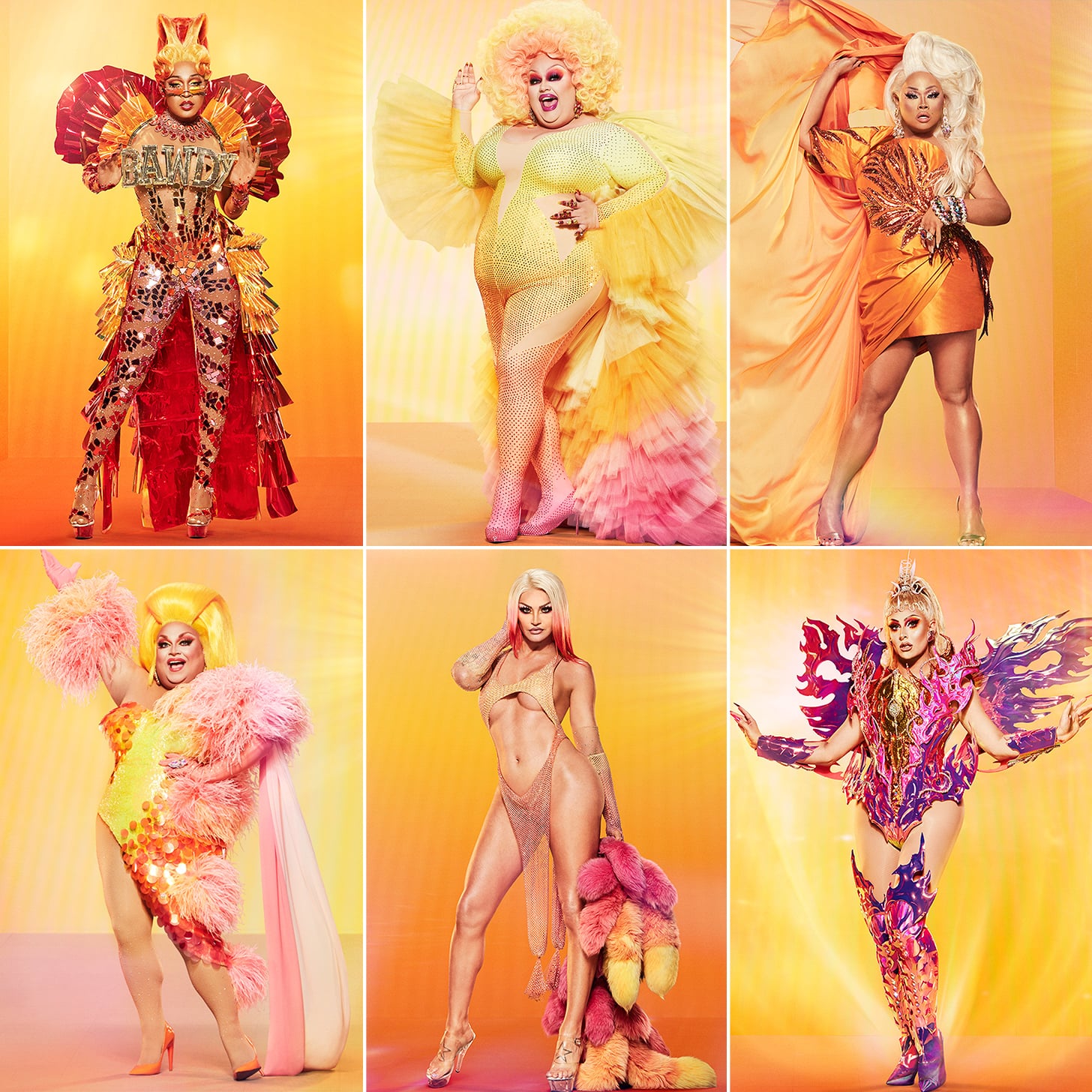 Image Source: Paramount+
It seems that the theme for this season of All Stars might just be redemption. All Stars allowed Eureka! to not be so afraid of what others think. This time, they focused more on themself than what others were doing. Although, they did admit it's something they still struggle with to this day. "The redemption that I work on every day in my life as a human is: How can I be happy with myself? How can I be confident with myself? How can I keep slaying the dragon by believing that I do amazing without looking for other people's reassurance?" Eureka! disclosed.
Even though a rudemption is on the table, not every queen is actively looking for one. "I'm really going into All Stars season six as another opportunity to authentically show who I am as a queen," Texas native Ra'Jah offered up. "In season 11, I was not really myself. I was stressed out and the pressure cooker really got to me. This season I'm coming back as myself. Way more calm with a little bit more of a wolf side, a little bit more self-assured, and a lot more confident." Season six's Trinity shared Ra'Jah's sentiments. "For me, there really was no redemption. What I did then was what I did then, who I am now is who I am now," she said. "This is a clean slate with a brand-new audience of people, and they're going to make their own notions of you."
"This is a clean slate with a brand-new audience of people, and they're going to make their own notions of you." — Trinity K. Bonet
Speaking of a clean slate, All Stars gave Jiggly the chance to be her most authentic self and level up her drag. "First time around, mind you, I didn't know exactly what Drag Race was going to be like or how huge the show was going to be. So I didn't really think the fashions was going to matter," Jiggly explained, having appeared on her first season of Drag Race pretransition. "This time around, those residuals and those Ryan Murphy checks paid. I mean, I literally told Ginger, 'Ryan Murphy's paid for my All Star package.'" Jiggly appeared as Veronica Ferocity on two seasons of Murphy's Pose.
Jiggly isn't the only transgender woman this season, which is groundbreaking in its own right due to Drag Race's track record with transgender queens. Joining her is Kylie. "I got to come back on the show as my authentic self," the frequent Miley Cyrus collaborator said. "It's super important to be able to do that because when you do that, there are no limits to how bright you can shine. I really got to show exactly who Kylie Sonique Love is."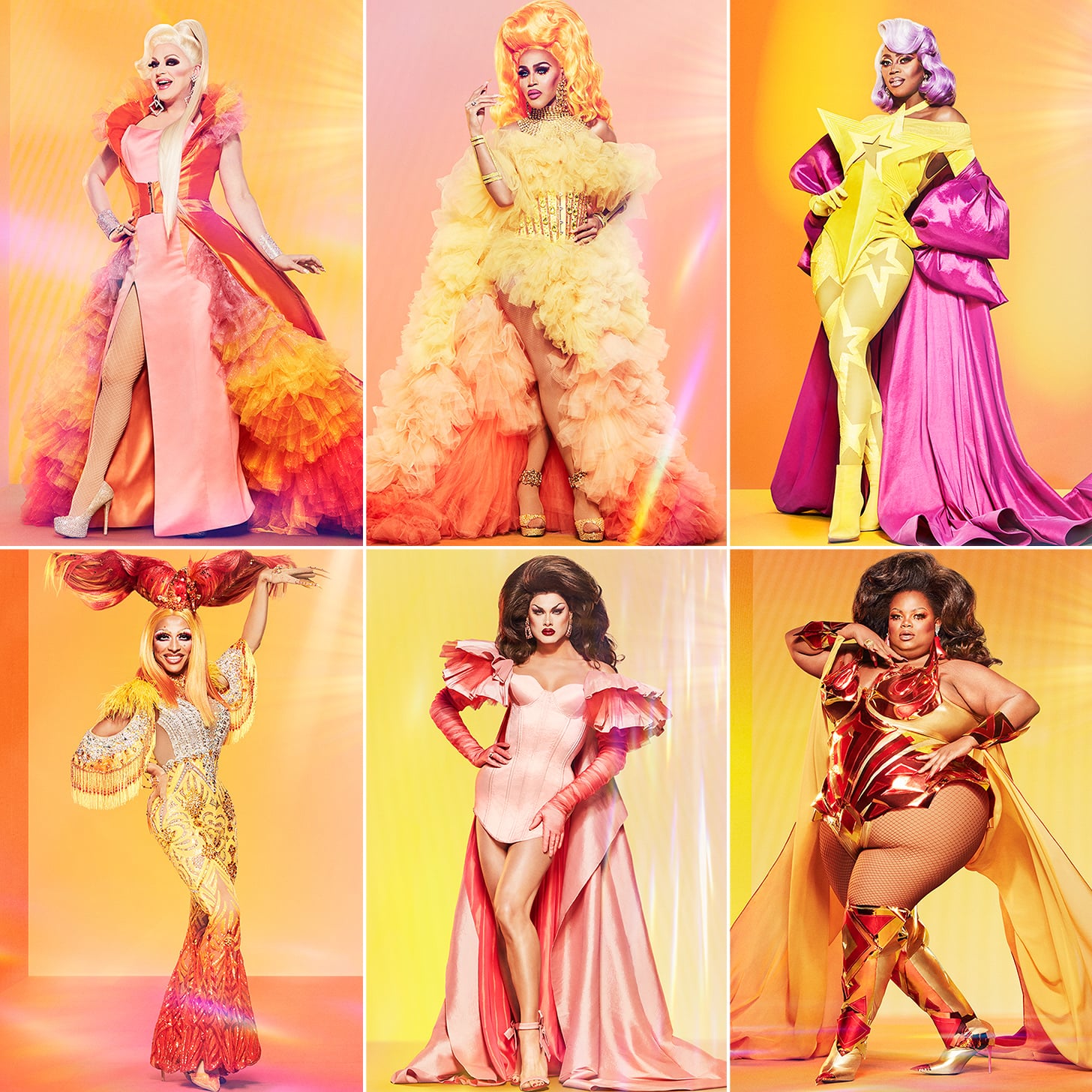 Image Source: Paramount+
Known for her legendary season 12 face crack, Jan wanted to give the judges a different kind of authenticity. "While I do think that I was very authentic on my season, it was also very like, 'I have to throw everything but the kitchen sink at them to get them to notice me,'" the queen revealed. "This time around, I was excited to show them a more refined and relaxed version of who I am. I had much more fun going into the competition having that in mind."
A'Keria also went into All Stars focused on having fun, being free, and trying not to overthink. "I got so caught up in my head with trying to be perfect and doing things right with a formula that didn't really fit. I would second-guess myself," A'Keria shared. "I would go to my room at night saying, 'I should've, would've, could've,' and that's the one thing that I hate. [On All Stars], I just went with what I knew, and that was to speak and be who I am."
It was Ginger's time on Drag Race season seven and All Stars season two that made her realize she didn't fully understand what made her tick. "There's this old saying, and it's stupid and clichéd but it's also true: 'You can't know yourself until you see yourself through somebody else's eyes.' And that is the gift that Drag Race gave me," Ginger explained, although she sometimes wishes she could give the gift back. "I got to see how hurt I was as a person, what made me happy, what made me very unhappy, and what I needed to change in my life. Over the course of the last eight years, I changed all of those things and cut out all of the toxicity. I'm just happy with me, what I do, and what I have to offer."
"You can't know yourself until you see yourself through somebody else's eyes. And that is the gift that Drag Race gave me." — Ginger Minj
Unlike some of the other queens, Scarlet's focus wasn't just on herself, but on the friendships she could potentially make. "The first time I did Drag Race, it ended with a raise of hands of 'Who hates Scarlet and why?' I really didn't want that to happen again," the season 11 queen from Brooklyn remarked. "Friendships were a priority for me, community was a priority for me, so . . . I was kind of excited to meet people. Of course, most of the girls were from my original season . . . so that was really comforting . . . Knowing these people, or at least who they used to be, and having gone through this before was kind of a benefit."
Only time will tell which of these queens will snatch the crown and earn a place in the Drag Race Hall of Fame. Although we won't name our favorites, we will say that the entire group is ready to do what it takes to "become a winner, baby."