"Rye Lane"'s Director Breaks Down the Modern-Day Love Story: It's "Unapologetically Happy"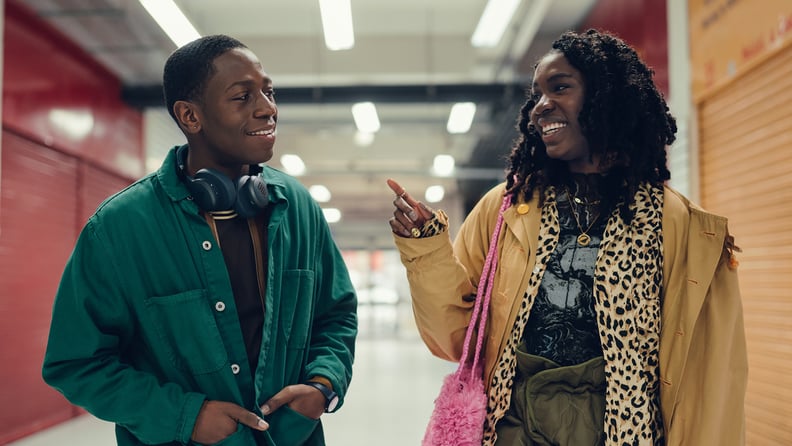 Courtesy of Sundance Institute
Courtesy of Sundance Institute
Need more romance in your life? Because Searchlight Pictures and director Raine Allen-Miller are presenting a new kind of love story loaded with charm, humor, a photogenic UK setting, and wild adventures. "Rye Lane," written by Nathan Bryon and Tom Melia, is a refreshing modern-day rom-com that tells the story of two 20-somethings, Dom (David Jonsson) and Yas (Vivian Oparah), who serendipitously fall in love in a day's time after a chance encounter, finding themselves in the process.
Speaking to POPSUGAR about her feature debut, which premiered at this year's Sundance Film Festival, Allen-Miller explains that she almost turned down the opportunity to direct "Rye Lane" because she hoped to reserve that milestone for her own screenplay, though she ultimately couldn't resist. "I embarrassed myself on the train laughing at [the script]," she shares. "The thing that was great about it, it was quite a simple story with really funny dialogue, but it was sort of missing world building . . . I set the film in South London — it was originally set in Camden — and added some more female-focused stuff to the Yas character, and also a little bit of surrealism."
The surrealism Allen-Miller refers to comes from "Rye Lane"'s vibrant visual flair, colorful scenery, and youthful energy that jumps off the screen. As the director, she aimed to "add my touch to something that was already really funny." And humor remained a top priority over romance, as she's "sort of been in denial about this being a rom-com." "I've got this filter like, 'Don't make it a cheesy rom-com filter,' on constantly," she explains. However, Allen-Miller is hopeful audiences won't be as finicky as her when it comes to genre labels.
"I hope they just have a laugh. I hope they feel happy and silly," she says. "I really just want people to have a nice time. It's been hard, COVID sucked, and it felt really nice to make a film after such a difficult time that's just unapologetically happy."
Read ahead for everything else we know about "Rye Lane."
02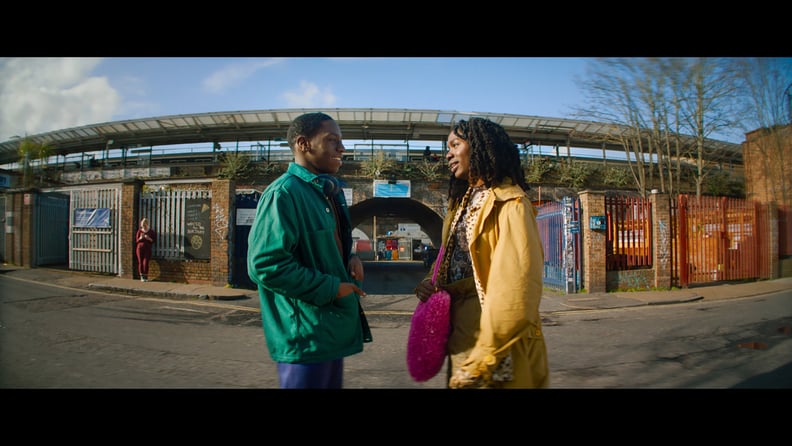 "Rye Lane" Plot
A description from Searchlight Pictures reads: "Yas (Vivian Oparah) and Dom (David Jonsson), two twenty-somethings both reeling from bad break-ups, connect over the course of an eventful day in South London — helping each other deal with their nightmare exes, and potentially restoring their faith in romance."
03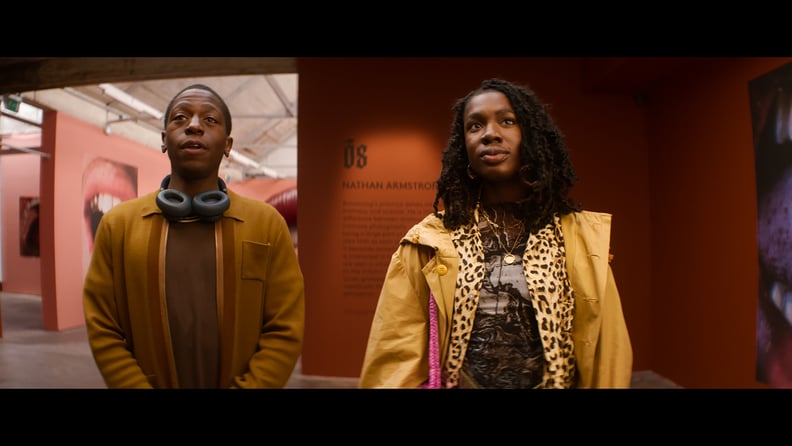 "Rye Lane" Cast
"Rye Lane"'s cast is led by Oparah (Yas) and Jonsson (Dom), who are joined by Karene Peter as Gia; Sarpong-Broni as Eric; Malcolm Atobrah as Jules; Alice Hewkin as Tabby; Simon Manyonda as Nathan; and Poppy Allen-Quarmby as Cass.
04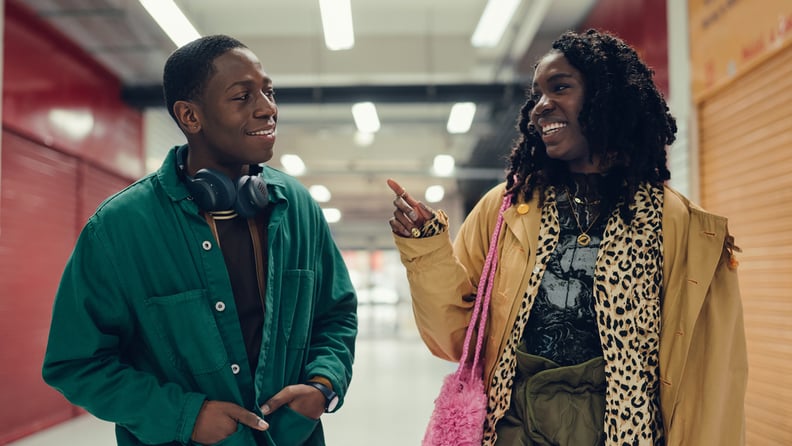 "Rye Lane" Release Date
"Rye Lane" will release theatrically in the UK on March 17 and stream on Hulu worldwide starting March 31.