Send Help Creators Jean Elie, Mike Gauyo Talk Allblk Series
"Send Help" Creators Jean Elie and Mike Gauyo on Bringing the Haitian American Experience to TV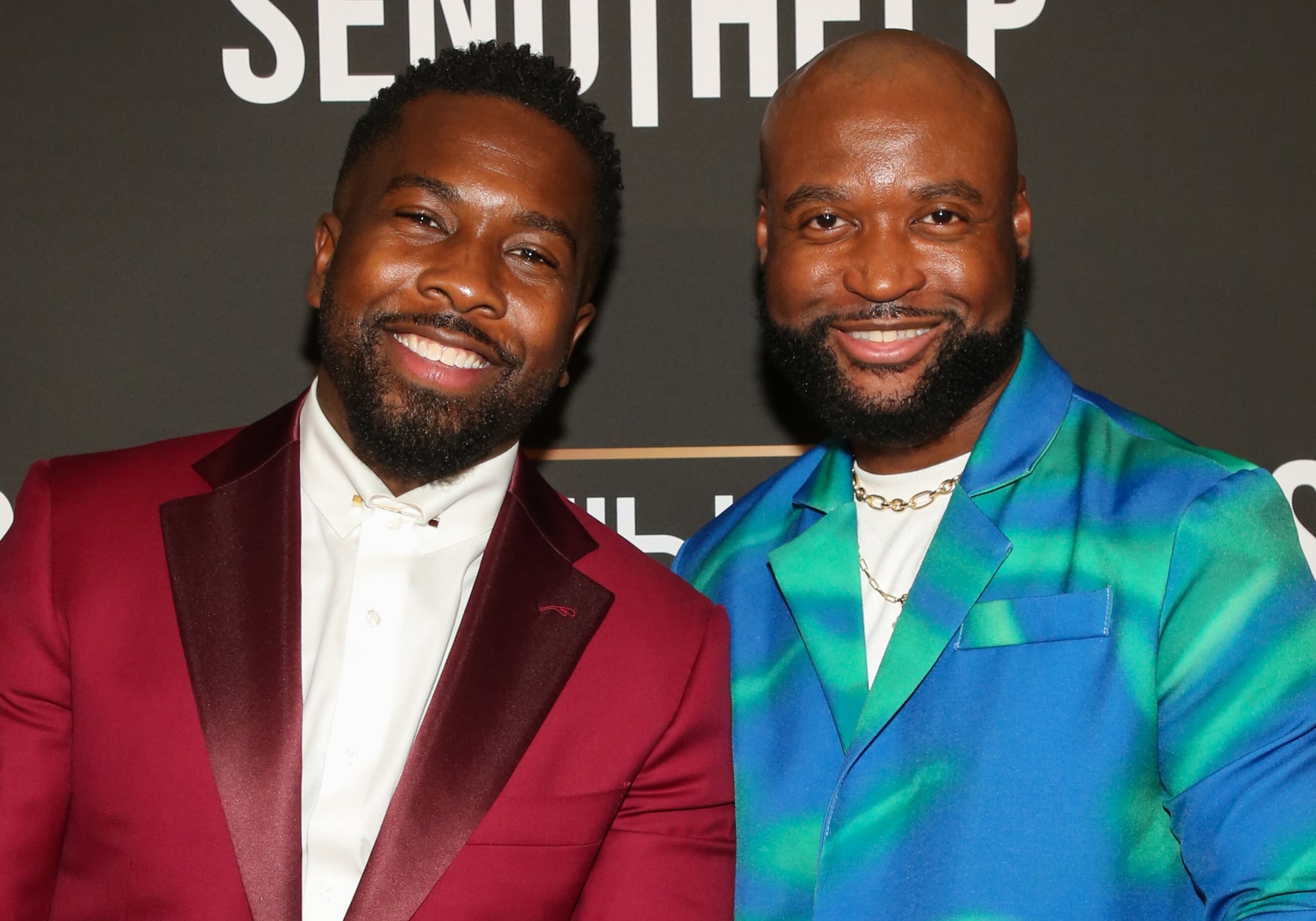 Image Source: Getty / Paul Archuleta
A new dramedy series on AMC's Allblk is spotlighting the Haitian American experience. "Send Help," a half-hour coming-of-age tale, follows Jean Elie as Fritz Jean-Baptiste — a first-generation Haitian American actor with a starring role on a fictional TV show titled "This Can't Be Us." While reeling from a recent tragedy, Fritz's show gets canceled and he's left to be the sole provider for his very demanding Haitian family. Amid all the chaos, Fritz must conquer his imposter syndrome and the challenges of "making it" in Hollywood.
"Send Help" is largely inspired by Elie's own life story, and years after he joined forces with fellow "Insecure" alum Mike Gauyo, the show is finally ready to make its debut on Aug. 11. "It feels a little surreal, but we're so excited for everyone to watch the show and to get to know Fritz and our other characters," Gauyo tells POPSUGAR.
Gauyo and Elie met through a mutual friend on Facebook back in 2016. The cocreators — who are both Haitian and from Boston and share a birthday — quickly realized they had much in common and became fast friends-turned-collaborators. After season two of "Insecure," they honed in on the idea of creating something about Elie's life and turned it into a series. "We were very conscious about the direction we wanted to go with for the show and so happy to finally see it coming to fruition," Gauyo says.
Similar to how we've seen creators like Issa Rae and Quinta Brunson work both on and off camera on their TV shows, Elie took the same approach with "Send Help." "It was at times overwhelming, but, at the same time, I was very appreciative of having me being able to do that," Elie shares. "I'm only allowed to do certain things like that when [I] have a team [with people like] Mike, my line producer, and assistant Kelsey. They are the people that hold me up and prop me up in order for me to do the work, so [being] able to find people [like] that was the best part of [bouncing] between being in front of the camera, behind the camera, producing, things of that nature . . . I had such a strong team involved."
The personal touches in "Send Help" stem from the show's very own cast and crew. Gauyo admits that the series adopts the "Insecure" model of having its writers appear on screen with small cameos. "We want everyone to be involved and have a piece of themselves in the show . . . We want to be able to allow the writers and other people involved in making it feel like they're a part of the show," the cocreator explains.
Which is why viewers may recognize familiar faces in the cast like "Snowfall"'s Amin Joseph, Karen Obilom from BET's "Games People Play," and "Insecure" alum Courtney Taylor, who famously played Issa's assistant Sequoia — all of whom are Elie and Gauyo's good friends. "It's very important for us to make sure these people look like they [actually] hang out with one another," says Elie, while Gauyo adds: "We wanted to create that type of environment, then also find people that fit that mold, fit that energy, and they all embodied everything they did. So it was beautiful."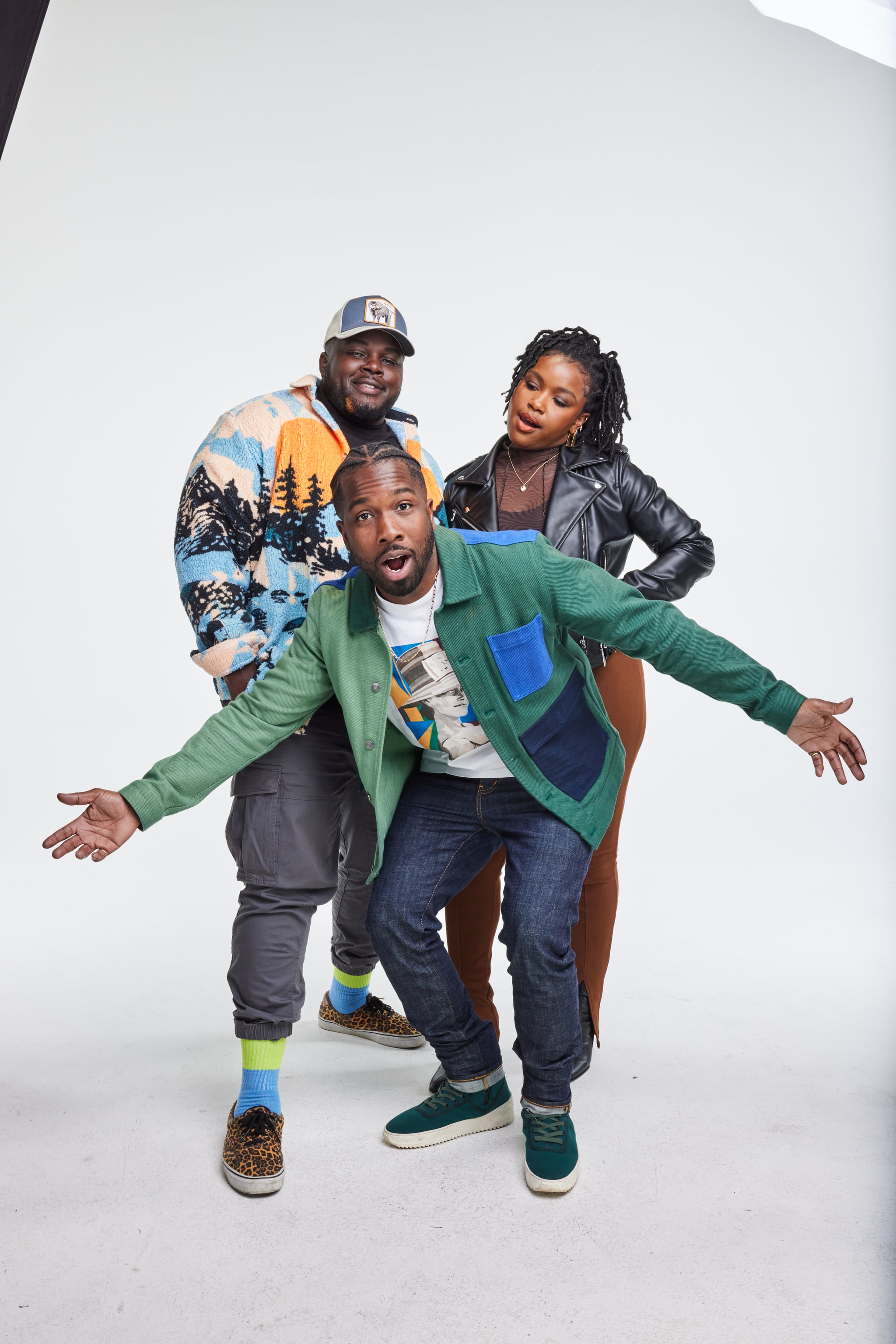 Image Source: Errisson Lawrence/Allblk
The show's title was a result of a back-and-forth battle during development, but Gauyo was instrumental in landing on a name that Elie tells us "held so much weight." "We've been through a few iterations of the show in terms of how it was formatted, and one thing that we realized about the show early is how heavy social media was involved in [it]," Gauyo shares. "Texting, DMing messages, stuff like that. Initially, we were talking about, 'Oh, sending messages back and forth. What does that look like?' But also, we were talking about someone who's always getting into these hijinks. So we're like, 'Oh, "Send Help."' I love double entendres, and it just ended up becoming the best title for the show."
"The specificity of us honing in on the first-generation experience was one of the things that we didn't want to lose."
In addition to landing on a title, the show posed other challenges throughout filming, but the goal was to always prioritize Haitian culture. "There are many shows that have done a great job at expressing Black culture — 'Insecure' is definitely one of those shows — but there are many different subcultures that exist within being Black that we also want to see, and being Haitian American is one of them," Gauyo says. "It's a subsection, and there's a certain specificity attached to it that has never really been explored in the way that it should. A lot of times, we're seen as caricatures or stereotypes or something like that, and not fully formed human beings or fully layered people. So we wanted to be able to express that in our show, and that's something that was really important to us."
Elie adds: "The specificity of us honing in on the first-generation experience was one of the things that we didn't want to lose, no matter what, because that's something that we both experienced [in real life]. It's something that we wanted the world to see, where people could relate to it on a global scale."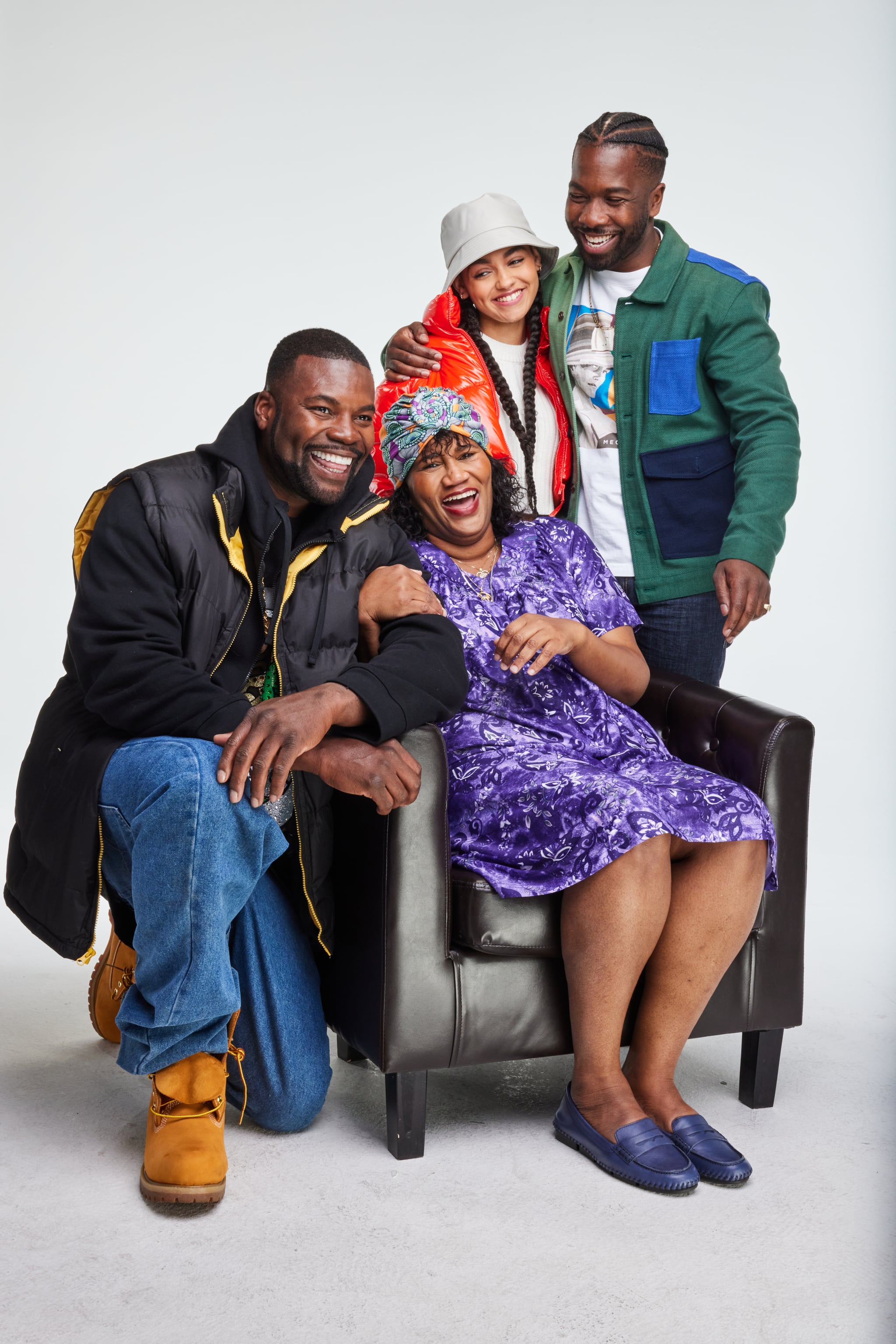 Image Source: Errisson Lawrence/Allblk
Elie and Gauyo's main priority now is making sure "Send Help" lasts for seasons "two, three, four, five" or however many Allblk and fans allow. "I want you to be able to take a driver's seat into what [Fritz] is dealing with," Elie says. "Some of the things are like, 'Oh, OK, I didn't know that,' but also demystify the whole Hollywood situation that people think is so glamorous all the time because there's a real person behind all those characters."
"This is about Fritz, one character and his experience, but also about making his experience relatable in the sense of, who else is going through this thing?" Gauyo adds. "There are a lot of people that are experiencing the same things that Fritz might be experiencing, so we definitely want to feel universal, want people to be able to connect to it, but also expose [them] to new culture that they may not have been exposed to before — or a familiar culture that they're like, 'Oh, I've been missing that on TV.'"
Elie and Gauyo are also keeping busy with other endeavors — Elie is leading his production company Bassett House Pictures, and Gauyo is spearheading his Black Boy Writes/Black Girl Writes mentorship initiative.
The first episode of "Send Help" streams on Allblk starting Aug. 11.