Serayah Talks New Single "P.O.V."
Get to Know Serayah From a Different "P.O.V." in New Video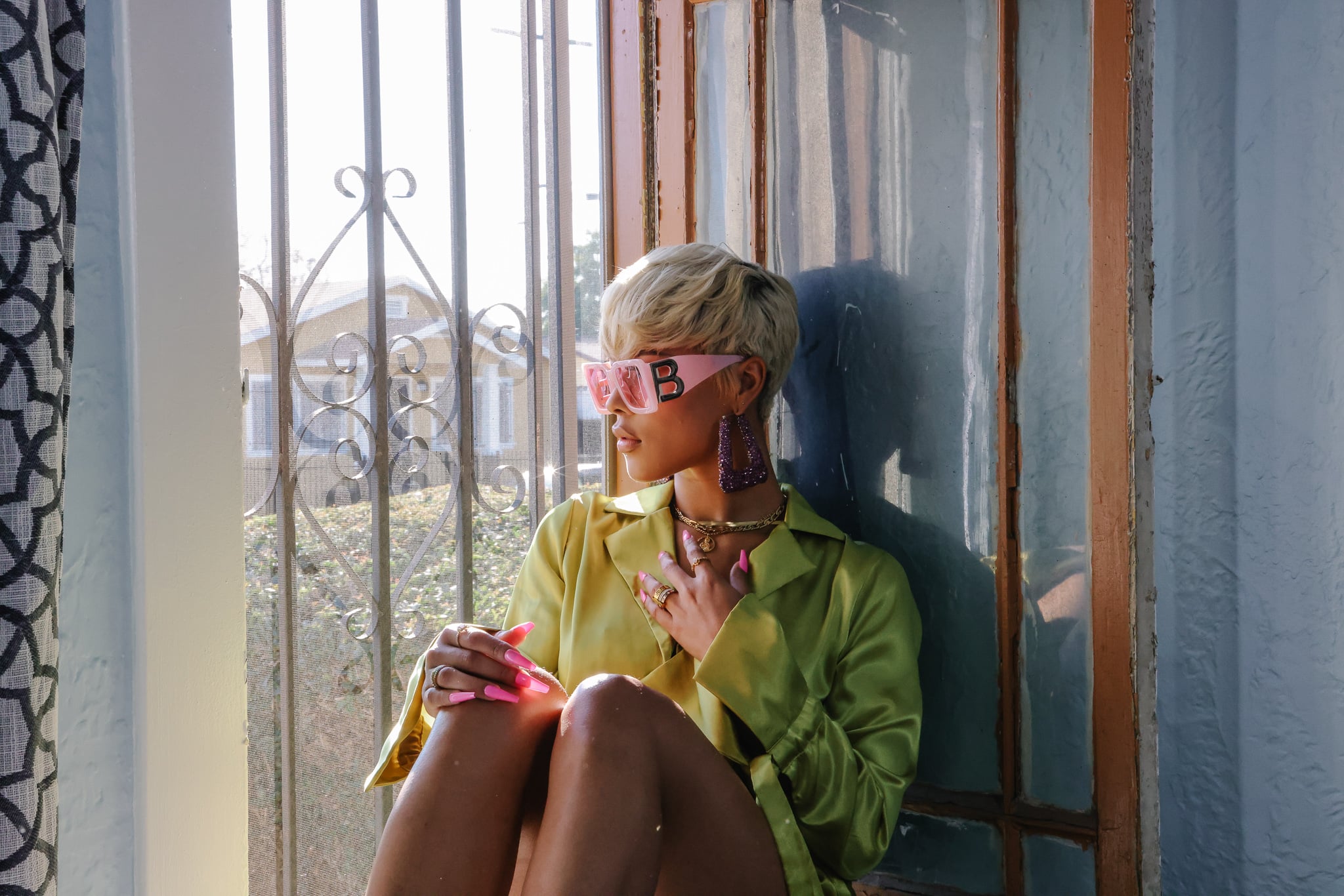 Image Source: Sterling Gold
You already know Serayah as the actress from the hit show "Empire," where she plays recording artist Tiana Brown for six straight seasons. You may also know her from the Starz drama series "BMF," executive produced by 50 Cent, where she plays Lori Walker. But it's time to get to know Serayah from a different point of view. The singer, actress, and dancer chatted with POPSUGAR about her new single "P.O.V.," her creative process, and the importance of integrating balance and self-care into her routine.
With Serayah's latest release, she wants fans to see a different side of her — one that is more personal. "P.O.V." takes listeners on an introspective journey through her mind. "It's like a journal, it encapsulates everything I've gone through from early life up until now," Serayah says of the track. "I can't share anything that's not authentic to me, regardless of the trends and whatever is going on." In addition to Serayah's melodic vocals, the track closes with a spoken word verse by Queen, whom she met on the set of "Empire." "If I didn't say anything in the song — if it didn't rhyme or it didn't go — the poem made up for it," she notes. The accompanying music video dropped on March 7, a month after the song's release, and features her family members.
When it comes to her creative process, Serayah is at her best when she's moving. As a self-proclaimed "workaholic," she states, "I'm better when I'm experiencing. Nothing gets the creative juices flowing like experiencing life." And when she's not working, Serayah is intentional with her time. "I'll go to a museum and see art or go listen to spoken word with castmates," Serayah tells us. "Self-care is a learning process. It isn't always getting my hair done, it's taking introspective time to check in with myself and do nothing all day — to just drink coffee and kick my feet up, I call that self-care."
In addition to her latest role in "BMF," Serayah is set to star in Gospel drama series "Kingdom Business" on BET+ later this year. Stream "P.O.V.," and check out the new music video directed by M-Dot below.