12 Dark and Twisty Shows to Watch After You Finish Killing Eve
Killing Eve has rapidly become a critical darling, fleshing out for Sandra Oh an insatiable lead role after her emotional work on Grey's Anatomy. The British series takes dark and twisty to another level, following Oh's character, Eve Polastri, as she tracks down Villanelle, a murderess whose creepy MO is castration. However, Eve herself soon becomes Villanelle's target, their relationship bringing a whole new meaning to fatal attraction.
There's a lot to love about this BBC series, from its gorgeous and talented main actress to its unnerving cat-and-mouse plot that'll have you on the edge of your seat. While you wait for more episodes to come out, you can transfer your obsession over to other excellent thriller shows like the ones ahead.
01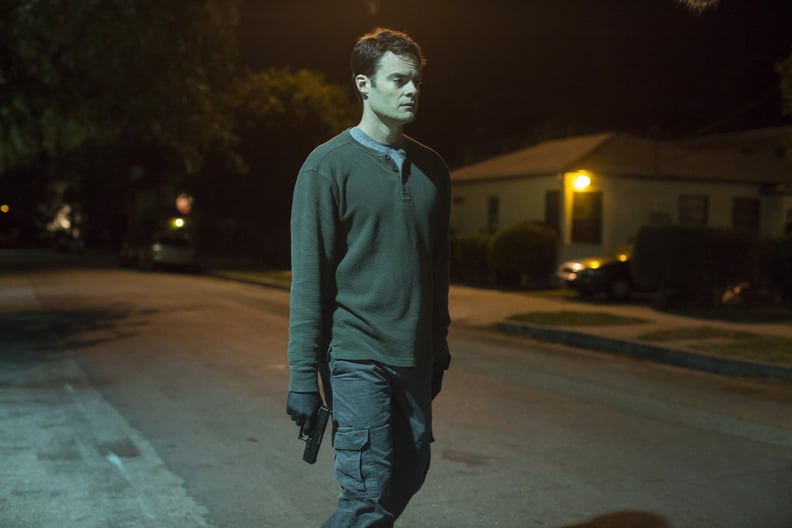 Barry
Veering in a more dramatic direction, Bill Hader plays the titular character in HBO's Barry alongside Henry Winkler, Sarah Goldberg, and Stephen Root. He's a hitman who's tormented by his dark past killing people and finds a new purpose in life as he starts taking acting lessons. Like Killing Eve, Barry has a lot of twists, turns, and blood.
Where to watch: HBO
02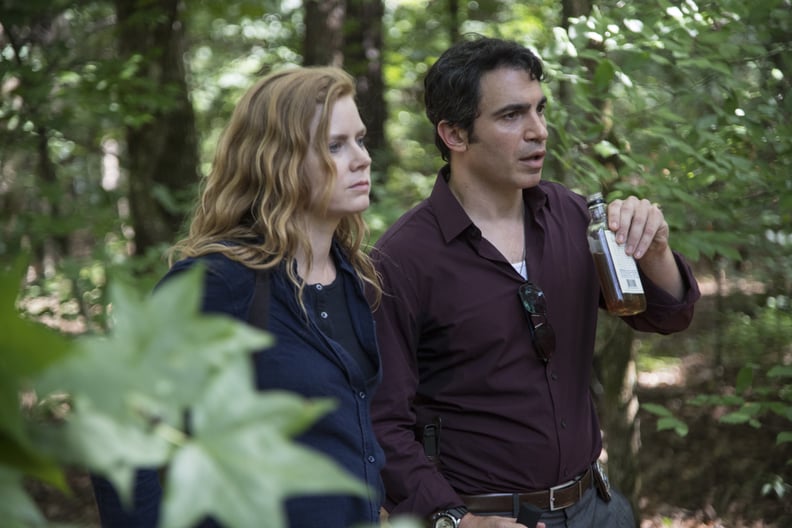 Sharp Objects
Gillian Flynn's harrowing crime thriller novel comes to life in this limited series starring Amy Adams, who plays Camille Preaker, a troubled journalist who returns to her hometown of Wind Gap to report on a story about dead young girls. Camille's return home awakens memories of her fraught relationship with her mother and the grief of losing her younger sister. Camille, similar to Eve Polastri, struggles to figure out who she can trust.
Where to watch: HBO
03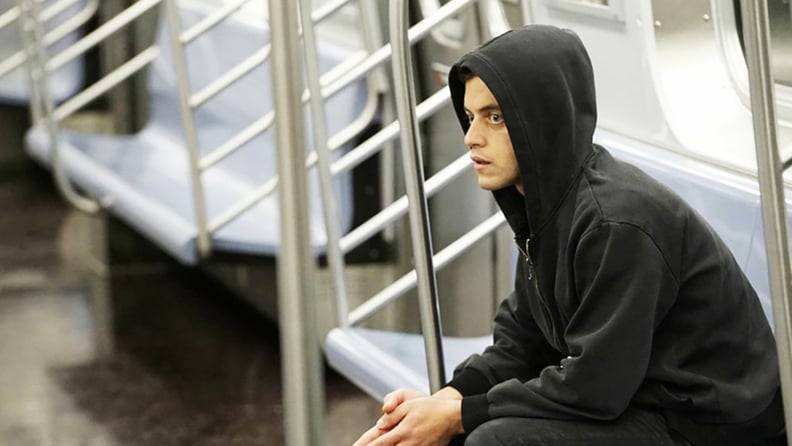 Mr. Robot
In this critically acclaimed series, Rami Malek portrays a socially anxious young man named Elliott, who is a security engineer by day and a hacktivist for an anarchist named Mr. Robot by night. Fsociety, the group that Elliott works with, plans to destroy all the debt records of a corporation called E Corp, which also happens to be his day job's biggest client. Kenny's the only person who deals with computers on Killing Eve, but the two shows still share an element of thrill that'll leave viewers in shock.
04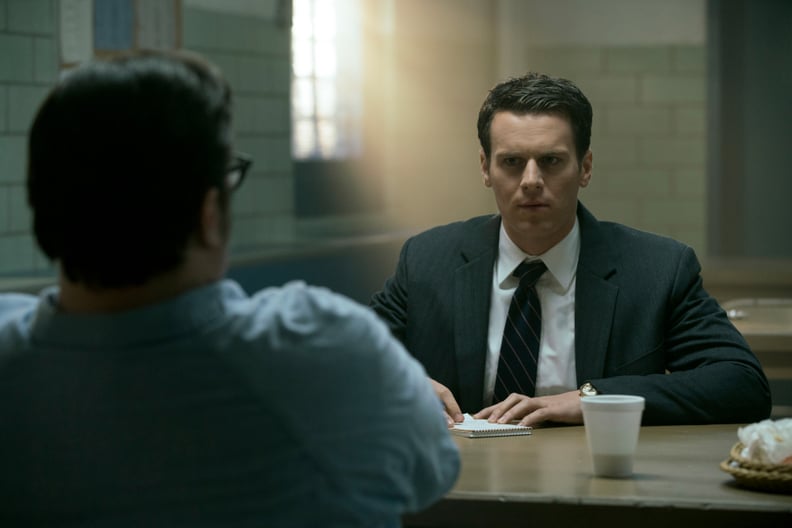 Mindhunter
You might know Jonathan Groff from Frozen, Hamilton, and Glee, but he takes on one of his darkest roles yet as FBI agent Holden Ford. His character interviews serial killers with the hope of analyzing criminal behavior. Much like Eve, Holden becomes too close, perhaps even obsessed, with the criminals he profiles.
Where to watch: Netflix
05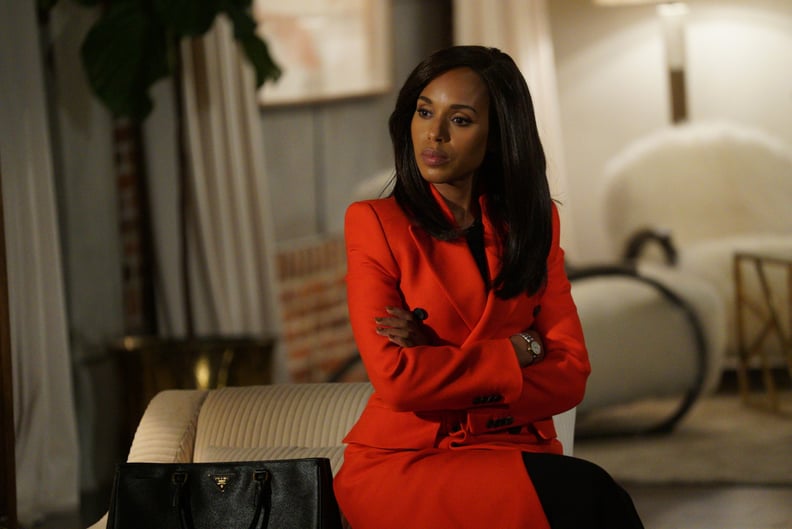 Scandal
A product of Sandra Oh's previous home in Shondaland, Scandal will give you the fix of spies and betrayal that you love so much in Killing Eve. Olivia Pope (Kerry Washington) is a consultant who fixes up the images of (usually) wrongdoing politicians. In later seasons, she finds herself deeply involved with the secret government agency B613.
06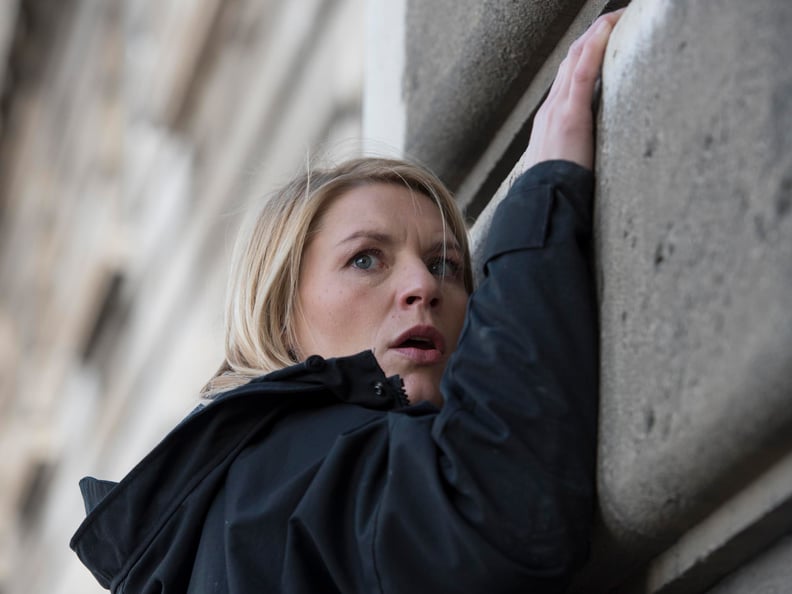 Homeland
In Homeland, CIA agent Carrie Mathison (Claire Danes) finds herself involved with Nicholas Brody (Damian Lewis), a former Marine who she believes switched allegiances when he became a prisoner of war. Mathison and Brody have a cat-and-mouse relationship that's very reminiscent of Eve and Villanelle's.
07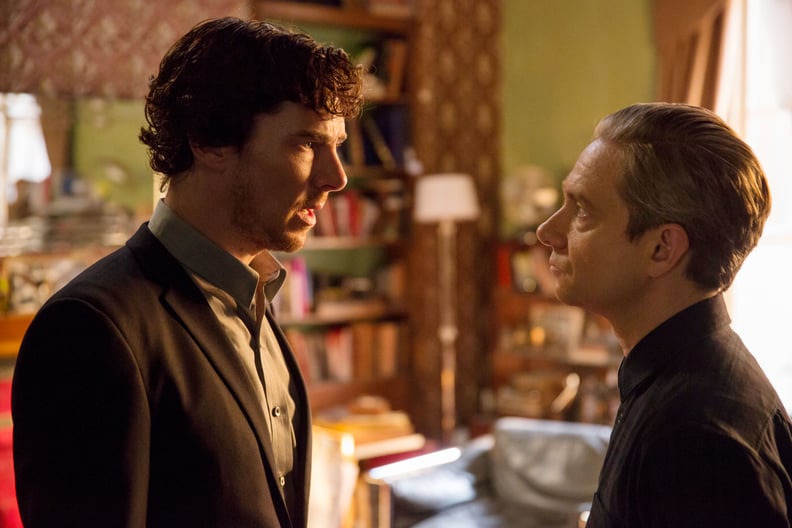 Sherlock
Benedict Cumberbatch and Martin Freeman respectively play Sherlock Holmes and John Watson, the iconic duo in this popular BBC drama. Sure, Eve is a little more well-adjusted than Sherlock, but Sherlock will definitely satisfy your pang for mystery, thrills, and intrigue with just a little dash of dark British humor.
08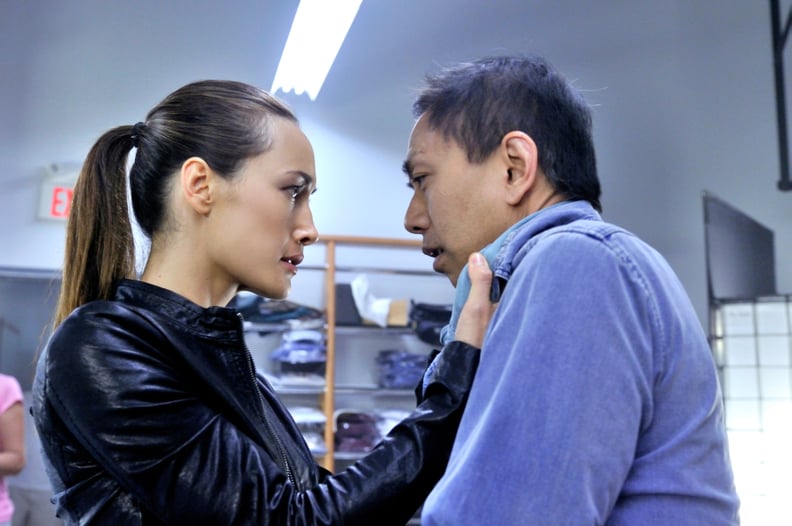 Nikita
Maggie Q (another Asian-American actress) leads Nikita, playing the titular character, a woman who escapes from a secret American organization called the Division and develops plans to bring it down. The show gets pretty dark, as anyone in the Division who doesn't satisfy progress requirements gets an implanted tracking and kill chip.
09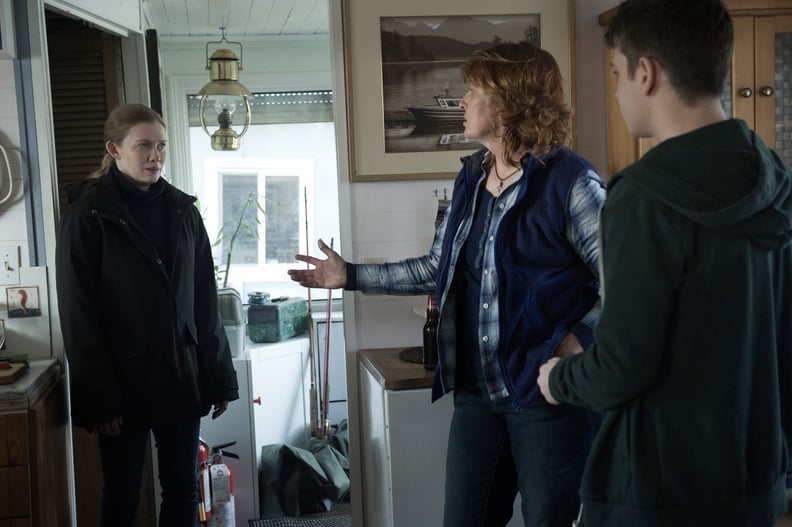 The Killing
10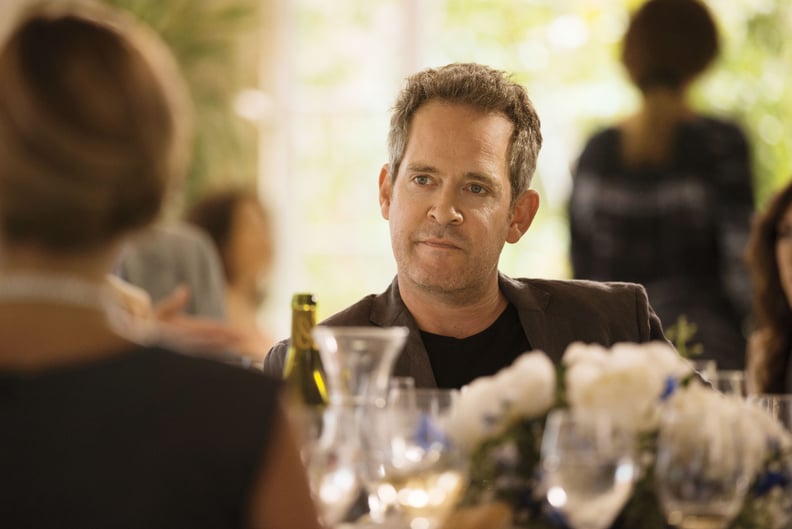 The Night Manager
The cast of The Night Manager is stacked, including Tom Hiddleston, Hugh Laurie, Tom Hollander, Elizabeth Debicki, and Olivia Colman. Inspired by John le Carré's novel of the same name, it follows a former British soldier (now, as the title suggests, a night manager) who becomes obsessed with dismantling an international arms dealer. The series definitely echoes the obsessive crime chase aspect of Killing Eve.
11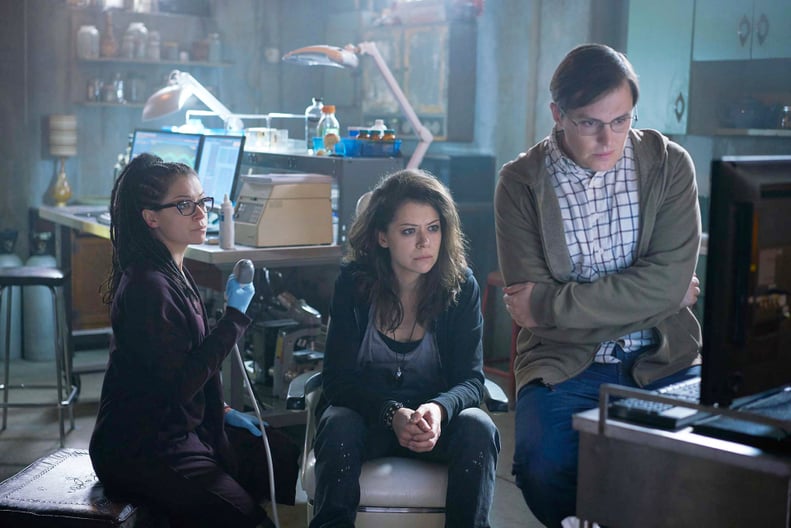 Orphan Black
Sarah in Orphan Black is both like Eve and Villanelle in Killing Eve. On the one hand, she's a savvy con artist who knows how to trick people. On the other hand, she finds herself the new target of a huge conspiracy. The show is similar to Killing Eve, but with a science-fiction twist.
12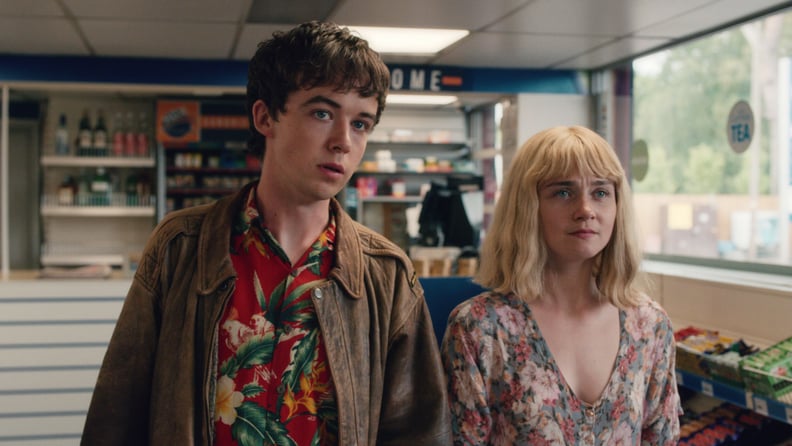 The End of the F***ing World
Netflix's twisty The End of the F***ing World revolves around a psychopath named James who's keen on killing his first human being. He picks Alyssa as his target, only to begin a relationship with her. Similar to Killing Eve, the Netflix series blurs the line between attraction and murderous impulses.
Where to watch: Netflix