Sister Stardust by Jane Green Review and Interview
Fall For the Dark '60s Dream World of Talitha Getty in "Sister Stardust"
As POPSUGAR editors, we independently select and write about stuff we love and think you'll like too. If you buy a product we have recommended, we may receive affiliate commission, which in turn supports our work.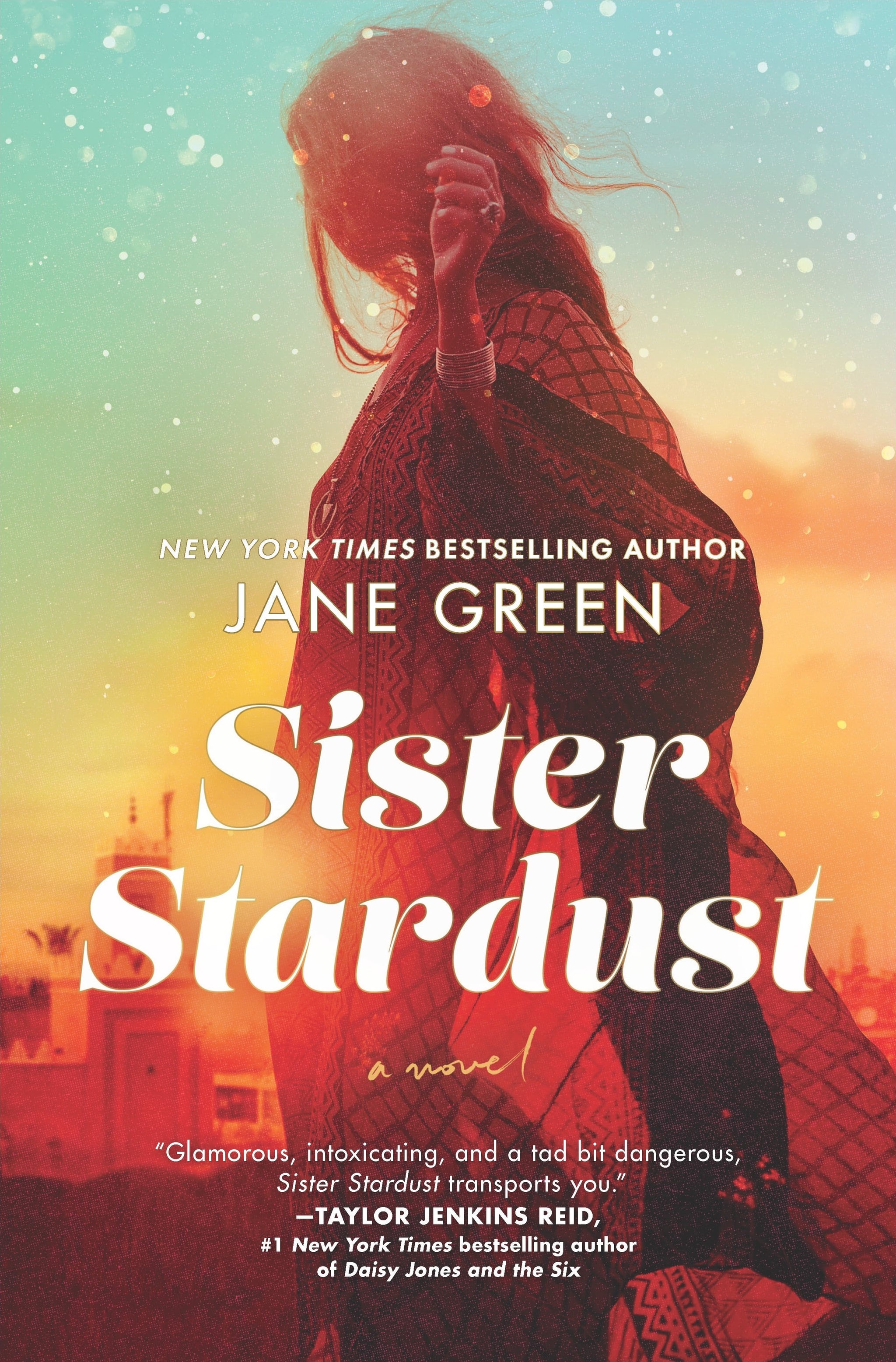 There's something about the '60s that calls us back, again and again. It's the style, the music, the cultural upheaval, and the wide-open sense of freedom, like there were no consequences to the sex, drugs, and rock 'n' roll lifestyle of the late '60s and early '70s. Then again, we know that eventually, there were consequences. Those days did end, sometimes tragically, sometimes quietly, fading into a cache of colorful souvenirs kept packed away in the attic.
That's where Claire, the heroine of Jane Green's "Sister Stardust" (out April 5), keeps the mementos from the dreamlike weeks she spent in Marrakesh at the side of '60s It girl Talitha Getty, her husband Paul — the heir of an oil tycoon — and the group of rock stars, models, and fashion designers that surrounded them. Claire, though, is perhaps the last person we'd expect to fall into that lifestyle. Brought up prim and proper in her small English town, it's not until she makes a break for London and transforms herself into CeCe, a confident, beautiful alter ego, that her small life cracks open. She wrangles one of the top rock bands of the time, the (fictional) Wide-Eyed Boys, to play at her brother's birthday party and thinks that might be her crowning achievement.
It's a rich and sensual read with delicate portrayals of real historical figures and a whole storyline inspired by the dramatic early days of the Rolling Stones.
By the end of the night, the band is on a plane bound for Morocco — and somehow, so is CeCe. There, she's swallowed whole by the sensory feast that is Marrakesh and the wild lifestyle of Talitha, with whom she feels an instant connection. "My life," she thinks, "will never be as alive as it is right now." But that life is as precarious as it is exhilarating, and Talitha and her friends are teetering on a knife's edge; the only question is whether CeCe will go down with them.
"Sister Stardust" paints a vivid, intoxicating picture of a singular time in a singular place, where it seemed everything was possible: bands of working-class boys could become international sensations and shop girls could befriend Talitha Getty in Morocco. It's a rich and sensual read with delicate portrayals of real historical figures and a whole storyline inspired by the dramatic early days of the Rolling Stones. "If you are ever curious about . . . where the sex, drugs, and rock and roll came from, this is where it came from," author Jane Green tells POPSUGAR. "And if you want to know how it felt, this is the book for you."
POPSUGAR got the opportunity to talk with Green about "Sister Stardust," Morocco, and the dark undertones of the high-flying '60s.
This interview has been condensed and edited for clarity.
POPSUGAR: You've written 21 books, but this is your first in the genre of historical, biographical fiction. Where did your inspiration come from for "Sister Stardust"? What prompted you to try out this new genre?
Jane Green: The truth is that I first saw a picture of Talitha Getty when I was probably a teenager. I was instantly completely mesmerized, but then could never really find out anything about her. There was so little written about her, and this was before the internet, so I've spent my whole life wondering about her. I collect pictures of her, and I've always tried to find out more. And then I signed a deal with Harper Collins, and my new editor said, "have you thought about doing historical fiction?" And as soon as he said that, I thought, "well, I don't know if this counts, but if I were to do it, the only story that I'm dying to tell is that of Talitha Getty."
I had no idea what the story was. I just found that world, the late '60s and early '70s, so glamorous and free, and I loved how the world burst into color then, and everything was new. So I started to research, and because there's so little known about her, I had to come at it sideways. I literally had to make lists of anybody who had been in her circle or in that world, or at a party or mentioned somewhere. I read memoir after memoir, just looking for the nuggets about the Gettys and about Marrakesh. What I hadn't known before that was how intrinsic the Rolling Stones were at that time, particularly with links to Morocco, and they actually became the inspiration for a huge part of the storyline.
I didn't really know what my story would be, but I knew I wanted an almost Gatsby-esque narrator. I wanted an innocent to be caught in this world, but someone who was always somehow slightly on the outside and who could have a more circumspect view of what was going on.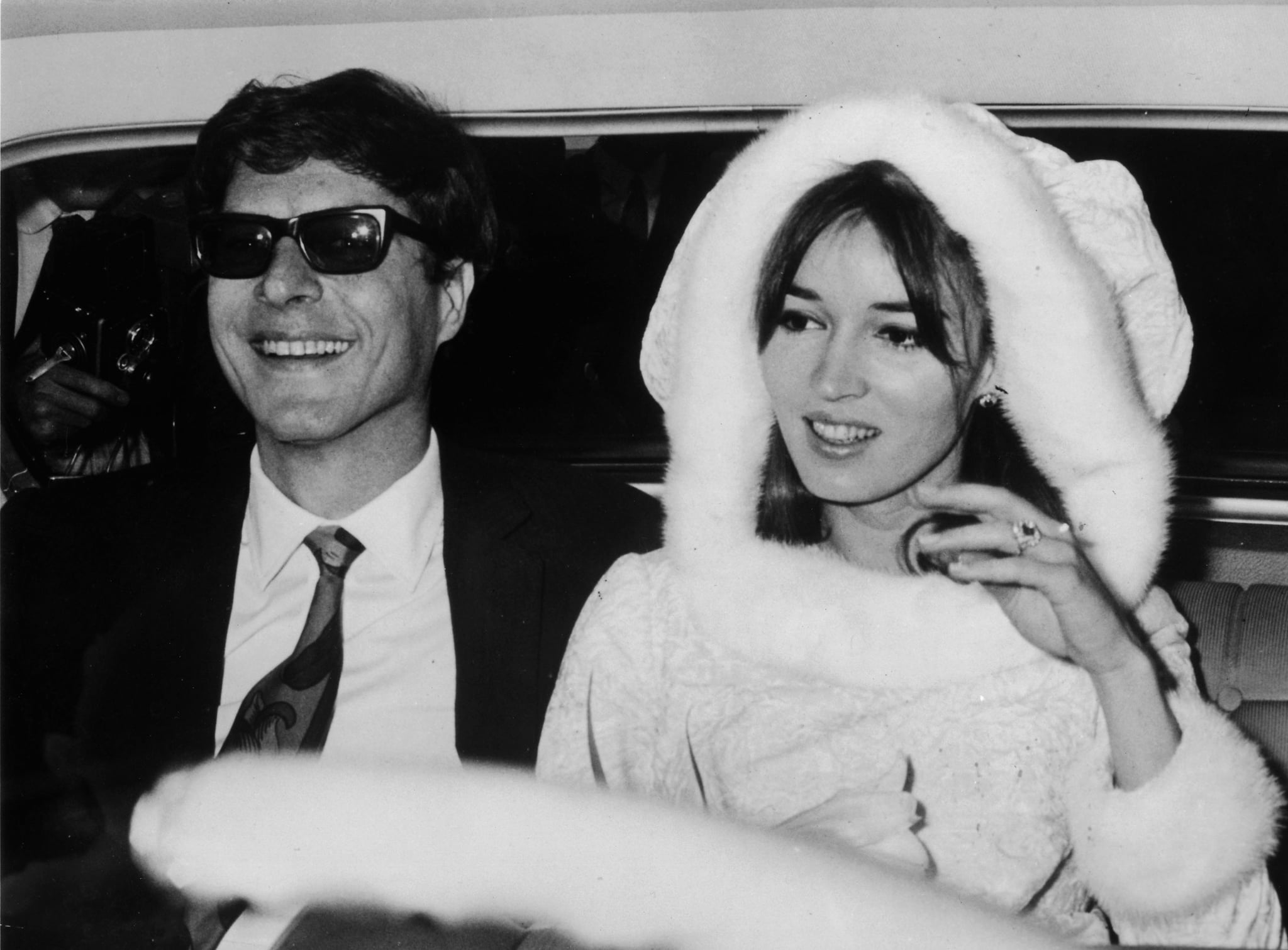 Image Source: Getty Images / Staff
PS: It might have been easy or tempting to portray Talitha, especially, in a kind of golden light, because her life was so dazzling. But you took pains to show her darker past and the concerning ways that she leans on drugs and alcohol. With this whole era, it's so easy to get caught up in sort of the dazzling nature of it. Why did you want to expose the darker side of it at the same time?
JG: It's so easy to sensationalize those times and just to sort of write it off as sex, drugs, and rock and roll and make it all sound incredibly glamorous. But actually, the more that I found out about them, the more I realized, first of all, that the trauma that Talitha went through in the Japanese internment camps [in Indonesia, where she was born to an English mother and Dutch father] stayed with her for life.
She was an enormous extrovert. She needed people. She loved being with people. And I think she lived like that because all the noise stopped her from focusing on the pain. And actually, I think toward the end of her life, things were really hard and she was able to dress up and look gorgeous and go out to parties — you would think that everything was fabulous, but it wasn't. She suffered from depression. She was having tremendous thyroid issues.
What I really wanted to do was understand how it felt, that it wasn't all wonderful, that there was always a dark side. You don't get to play in those worlds without there being some kind of damage.
PS: Talitha had a very unique life and journey to the top of the social scene. What drew you to this part of her life, in particular, and to Morocco, as well?
JG: I suppose I must have fallen in love with Morocco because of her, because of my lifelong obsession with her. I went to Morocco for the first time four years ago and really understood, which I hadn't before, what a sensory feast it is and how easy it might be to get lost in that, because it is otherworldly. The minute you step into the old city of Marrakesh, the smells . . . you've got the mix of the orange blossom everywhere and then you've got the meats, the sheep's head hanging from the souks. It's earthy and raw and sweet and sour and spicy. Visually, you've never seen colors as bright — and that was on no drugs whatsoever, so imagining what that must have been like when you added hallucinogenic drugs to the mix . . . I mean, it just must have been a kaleidoscope of color and truly a sensory overload.
PS: The book struck me as very cinematic, and I could really see it being a show or a movie. Do you have a dream cast for the main characters?
JG: She's not quite the right age, but Rose Byrne [would be] amazing as Talitha. And you know who I think would make an amazing Lissy? Miley Cyrus. I just think she's got the right kind of cool and swagger. She'd be outrageously good.
Standout Quote
"It felt like excitement, and possibility, and heat, and spice, and lust. Not that I even knew what lust was. Not then. But I knew this was what I had been waiting for. I wasn't scared or intimidated or overwhelmed. I wanted to grasp Morocco and swallow it whole. I wanted it to become part of me."
Where You Should Read It
At minimum, somewhere you can blast some classic '60s songs (see Green's personal playlist for inspiration). I'd also recommend sitting outside in the sunshine if possible, like in a flower garden — somewhere you can feel some of the sensory intoxication that Claire, Talitha, and the rest experienced in Morocco.
Read This If You Like . . .
Music documentaries, classic rock, the '60s, Taylor Jenkins Reid, and books about historical celebrities.
POPSUGAR Reading Challenge Prompts
This novel can check off more than one 2022 POPSUGAR Reading Challenge prompt; just pick the one that fits best for you.
A book published in 2022
A book about a band or musical group
A book with a recipe in it
How Long It Takes to Read
This plot moves quickly, so you could finish this 297-page book in a weekend of dedicated reading or five days to a week at a more relaxed pace.
The Sweet Spot Summary
"Sister Stardust" by Jane Green ($24) is a vivid evocation of a singular time and place: Morocco in the late '60s and early '70s. It provides the heady thrill of the era while exposing its darker side in the tragic story of Talitha Getty, as told from the eyes of an innocent in way over her head. Readers who are drawn toward this wild, freewheeling time will love going behind the scenes with some of its central characters, who are as apt to fly as they are to plummet back to earth.