Skylar Astin Talks Zoey's Extraordinary Playlist Season 2
Skylar Astin Wants Max to Perform 1 of His Original Songs on Zoey's Extraordinary Playlist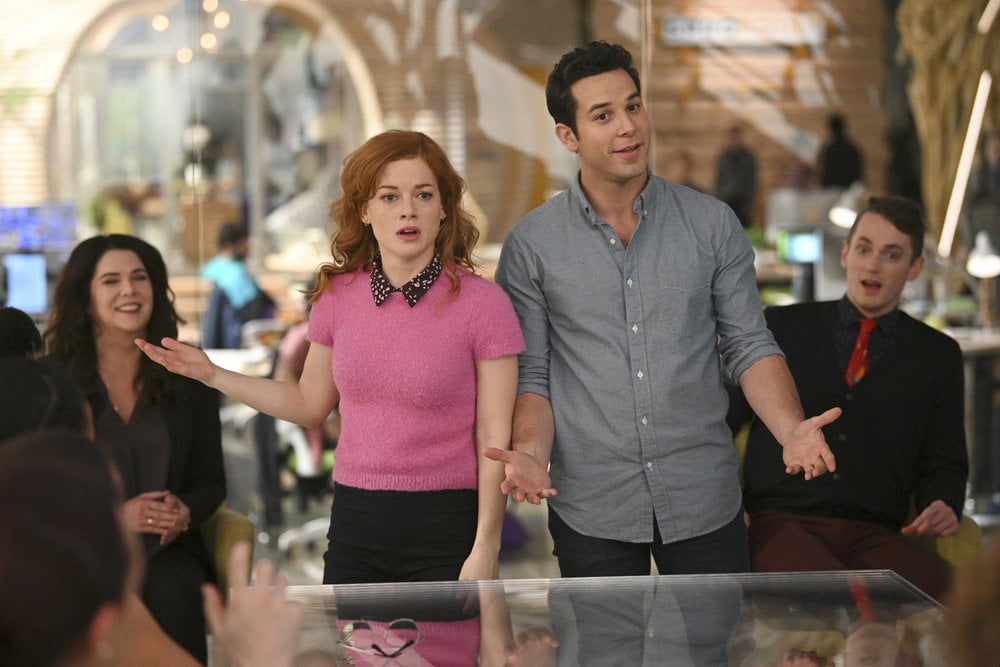 Get ready for more impromptu musical numbers, because Zoey's Extraordinary Playlist is heading back to set for season two soon. During an interview to support NBC's annual Clear The Shelters pet adoption campaign with Hill's Pet Nutrition on Aug. 17, Skylar Astin revealed to POPSUGAR that he and the rest of his costars are heading to Vancouver, where the NBC series films, as soon as next week. Of course, like many other series, the cast and crew will be following strict guidelines as they film amid the coronavirus pandemic.
"[It] is so sudden, but we have been tested almost daily leading up to it," he said. "Then we are going to quarantine for two weeks, everybody alone. And there are some serious rules that we need to follow there. And if you breach any of those rules, there are some heavy penalties that are not remotely worth it. So just to say, we will be following those rules, being very diligent. And then once we are finished with quarantine, we can start rehearsing and prepping and eventually filming season two as safely as possible."
Though he hasn't gotten too many details about the upcoming season, he's supereager to get back into character as Max. "I'm just excited for when the first script is dropped into my email," he said. "But nothing, no script. I don't really know any songs I'm singing yet. I've been so focused on my own [music], and I know I'll be all-hands-on-deck once I finally get there that I'm just kind of enjoying the separation, knowing that once we hit it, we're going to hit it so hard."
Seeing that Astin is working on original music of his own, there might be a chance we'll get to hear him perform one of his own songs. "I've actually pitched that and have talked about that, so that is something that I definitely want to do," he admitted. "I don't know if it would happen this season. I don't know if the story is prepared for it, but there are definitely one or two songs that I have that I've written that would be perfect for that. I think that it would have to be born out of some situation where Max had to reach so deep within his well of emotion that maybe a song that we've never heard comes out. Maybe it could be from a poem that he wrote a long time ago and coming out through song or whatever, but there would definitely have to be a real reason. We wouldn't just throw it in there arbitrarily, it would be a real choice, but it's something I'm fighting for and hoping for."