On I Am Not Okay With This, Dina's Superpower Is Her "Effervescent" Energy
After watching Netflix's I Am Not Okay With This, two things are abundantly clear: high school is tough, and we all need a friend like Dina. The coming-of-age drama series (based on the graphic novel of the same name) centers around an angsty teenager named Sydney (Sophia Lillis) who develops superpowers, but it's the ordinary moments in her life — including her various friendships — that are the true focal points of the story.
As Syd grapples with her newfound abilities and secrets, we see rare moments of light whenever she interacts with the bubbly and outgoing Dina (played by Sofia Bryant). "She can be so confident sometimes and so sure of herself," Bryant told POPSUGAR about her character's "effervescent" energy. "When she's around Syd, especially, you really see it jump out. She almost is Syd's force that gets her out of her shell." Though the girls have very different personalities, they somehow click. "That's what a lot of real friendships are," Bryant added. "I feel like in a lot of shows, mean girls, so to say, are friends with other mean girls or everything is so categorized. Dina is already so many different things. She is popular, but she is also nice to everyone. She is dating Brad, but her best friend is also Syd. There's no idea of labels in their relationship and I really like that. They fill in each other's gaps a bit."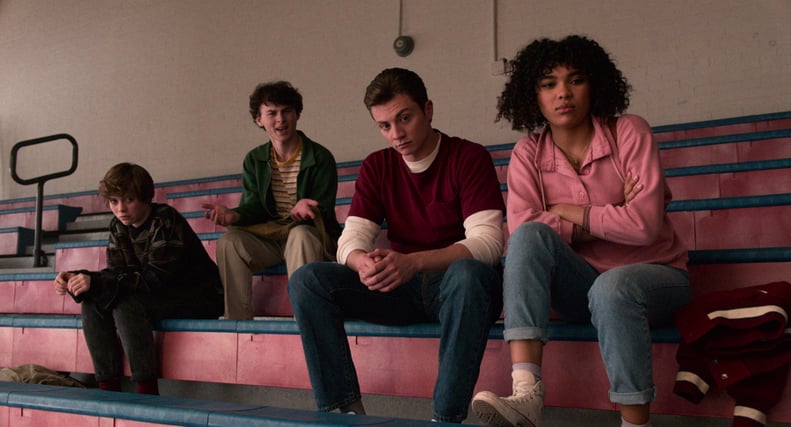 While Dina is a light to everyone she meets, she still deals with her own struggles. "I definitely tried to give her more layers than Dina in the graphic novel, because she is Syd's best friend and she is Brad's girlfriend, but she's almost never happy with herself," Bryant said. "Which is interesting because I kept that idea and brought it into the show, but didn't make it her most upfront and noticeable trait. You might notice if you really pay attention to her relationships and how she interacts with people. She is so giving and she is so loving, but she doesn't immediately do that for herself."
"She is so giving and she is so loving, but she doesn't immediately do that for herself."
We especially see this through her complicated relationship with her arrogant jock boyfriend, Brad (Richard Ellis). As a viewer, I couldn't help but wonder: what does Dina even see in Brad? Well, apparently Bryant struggled with this question, too. "It was really about the validation," Bryant said. "She wasn't comfortable with the comfort of Brad, she was comfortable with the status that came with him. And that's also just because he wasn't comforting. He's an assh*le."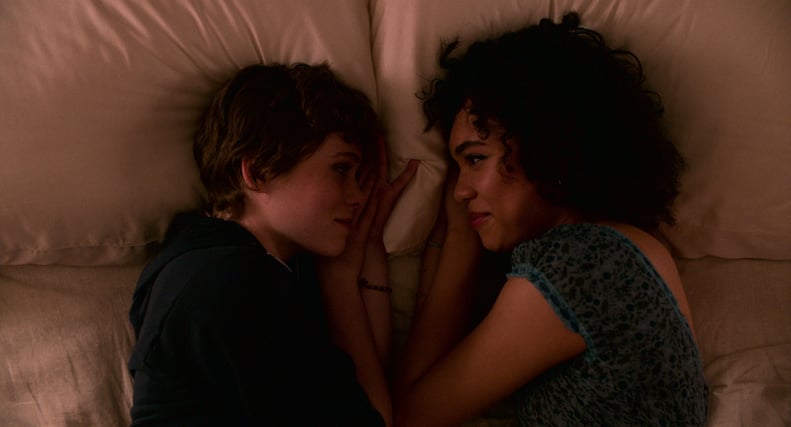 As Dina's relationship with Brad deteriorates throughout the season, we see her get even closer with Syd as the two experiment with their budding sexuality. While the season one finale complicates that relationship even further — if you've seen it, you know what I mean — Bryant really hopes their characters inspire fans. "I hope that in general, where each of them as people go, we can accurately represent that story, because that's a lot of people's stories, and that's a lot of people's lives, and they are experiencing that in their every day," she said. "So regardless of where their relationship together goes, I hope that we can respectfully and accurately and truthfully tell their stories, because there's definitely somewhere to go with Syd and Dina and that's a huge part that needs to be spoken about and talked on if there's a season two."