Is "Spirit Halloween: The Movie" Inspired by True Events (or Just the Epic Holiday Store)?
The spooky season is upon us, and Halloween-lovers will be thrilled to know that a horror movie set inside a Spirit Halloween store is coming to theaters in October. Yes, you read that right. "Spirit Halloween: The Movie" is a forthcoming horror comedy that features a Spirit Halloween outlet at the center of its adventurous supernatural tale. In the fictional universe, one fateful Halloween night, all hell breaks loose. Directed by David Poag, the film stars Christopher Lloyd and Rachael Leigh Cook among others.
The horror-ish feature follows four teenage friends who embark on a daring adventure by spending a night locked inside a Halloween store that's recently opened up in a derelict strip mall. However, things take a quick turn for the worst for the young protagonists when they realize that an angry spirit has possessed all the animatronic objects inside the spook-filled store. They must employ their collective wits for survival. Since the core premise of the movie involves a real-life, ubiquitous Halloween merchandise franchise, many are naturally wondering if the story draws inspiration from true events. Here's what we know.
Is "Spirit Halloween: The Movie" Based on a True Story?
Spirit Halloween is a popular one-stop, pop-up retailer that caters to all your Halloween needs — from costumes and decorations to props and accessories. The seasonal chain of holiday stores operates over 1,450 locations across North America. While the title as well as the main plot of the movie center on a Spirit Halloween store, the film itself is a work of fiction and doesn't mirror any real-life incidents. "Spirit Halloween: The Movie" is a lighthearted Halloween flick that blends an adventurous survival story with comical outlandish hijinks, similar to cult classics such as "Gremlins" and "The Goonies."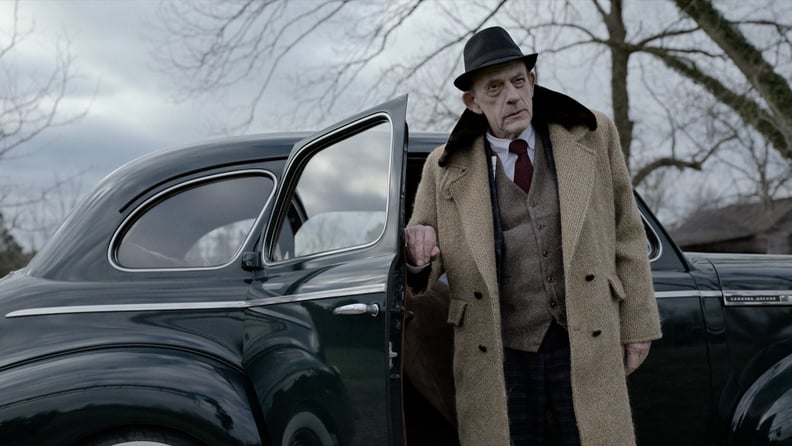 Is the Spirit Halloween Franchise Involved in the Making of "Spirit Halloween: The Movie"?
"Spirit Halloween: The Movie" landed a promotional partnership with Spirit Halloween Superstores LLC, which explains why the retail store plays a chief role in the movie, previewing its unique Halloween collection via an immersive experience.
"Spirit Halloween: The Movie" will hit limited cinemas on Sept. 30 and later premieres on Video On Demand on Oct. 11. In the meantime, check out the trailer for the movie below!