From Mike and El to Lucas and Max, Which "Stranger Things" Couples Will Go the Distance?
The characters of "Stranger Things" spend most of their time dealing with supernatural baddies and demonic dimensions, but they also find time for more human sources of stress — namely, figuring out their tangled romantic feelings. Between first loves, love triangles, and long-unresolved tension, there's a "Stranger Things" ship for every trope. But which of these romances will survive both supernatural threats and regular human relationship problems?
As "Stranger Things" heads into the home stretch, with only a season and a half before we say farewell to the Hawkins crew forever, it seems like the perfect time to check in on our favorite couples from the show. Who's headed for a breakup, and who might get a fresh chance at love? Only the cast and crew know for now, but we're breaking down the signs on both sides to figure out these couples' odds of going the distance. What do you think — will your favorite ship make it through?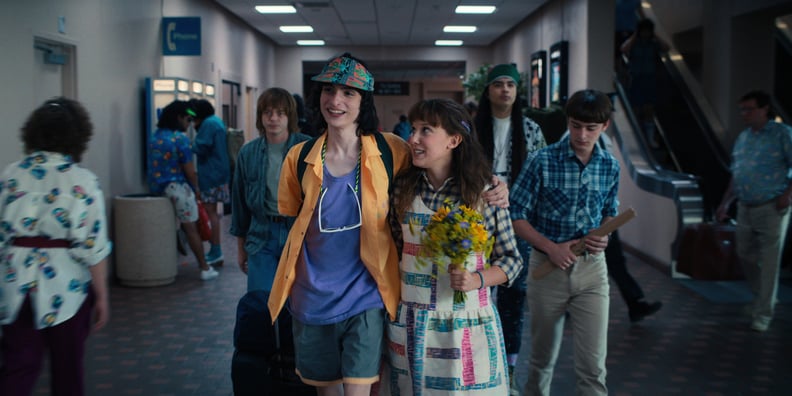 Will Mike and Eleven End Up Together on "Stranger Things"?
Mike and El's blossoming teen romance has been one of the central relationships of the show since the very beginning. Will it last, though? That seems to be up in the air. They've already weathered one breakup and multiple separations, but the long-distance thing isn't easy on anyone, let alone two teenagers in their first relationship ever. In season four, El becomes increasingly frustrated by Mike's inability to communicate his feelings in the way she wants him to, which could either lead to a big reconciliation or a final breakup.
The show has spent a lot of time dealing with themes of growing up and the inevitable changes it brings, so it's entirely possible Mike and El's romance could be another one of those things that gets left in the rearview mirror as they grow older.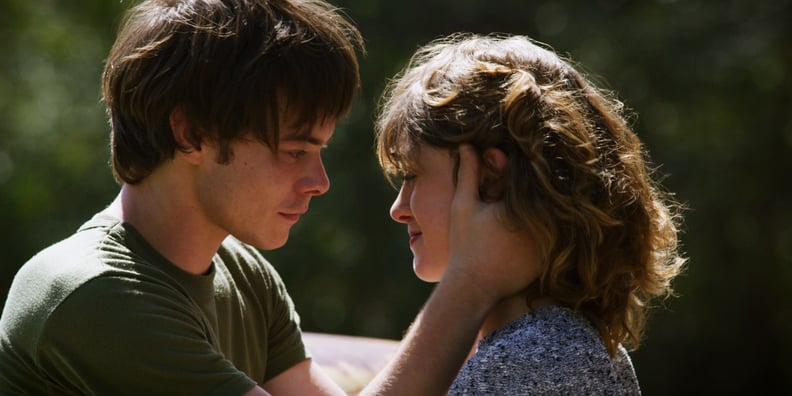 Will Jonathan and Nancy End Up Together on "Stranger Things"?
Jonathan and Nancy have been the "stable" couple for a couple of years, but that has all changed with the Byers family moving across the country. The couple don't even share any screen time in the first volume of season four, and they both vent to their friends about the stress of long distance. Those signs (plus Nancy sharing a few moments with Steve) would seem to point toward an impending breakup. With that being said, they still clearly love each other a lot, and Nancy's moments with Steve could be a red herring.
It seems pretty likely that a breakup of some kind is in their future, but whether or not they actually manage to stay apart in the long term, or if they reunite in season five, is the bigger question.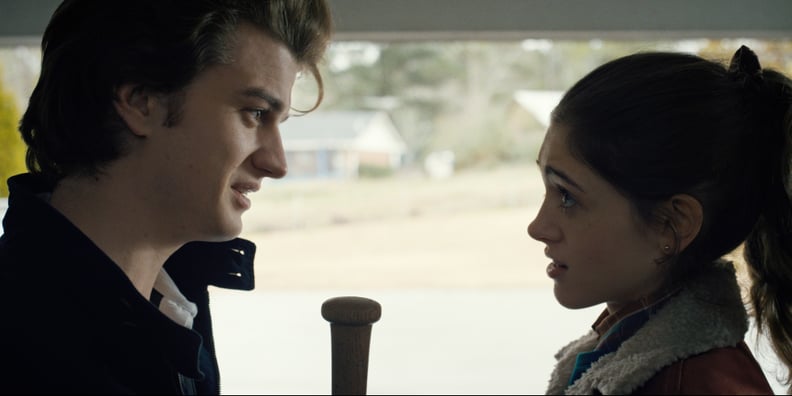 Will Steve and Nancy End Up Together on "Stranger Things"?
The fourth season somewhat resurrects a presumed-dead ship from the earlier seasons: exes Steve and Nancy. For a while, it seems like their relationship has settled into a comfortable friendship, but there are a few too many lingering looks in the new season for them to be "just friends." Other characters also comment on the possibility of the exes reconnecting. With Jonathan and Nancy struggling with long distance (and, unbeknown to each other, possibly making college plans that will keep them apart), it's not out of the realm of possibility that Steve and Nancy might wind up back together.
On the other hand, a romantic reunion could easily feel like a character regression for one or both of them — and there are theories that one or both of them might not survive the show — so that could throw a wrench in the works.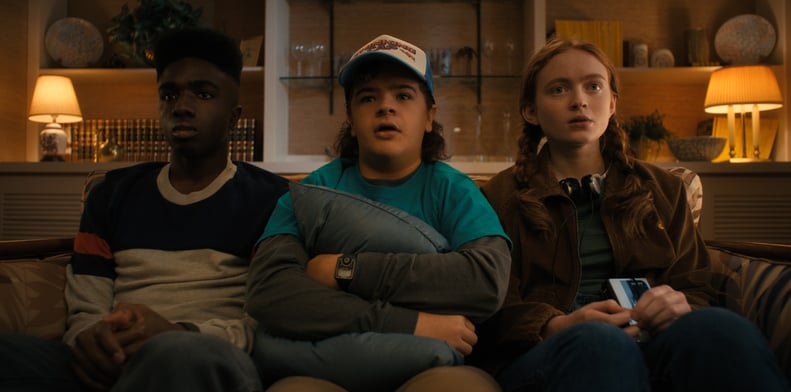 Will Lucas and Max End Up Together on "Stranger Things"?
When we rejoin the Hawkins crew in the fourth season, we find out pretty quickly that Lucas and Max have broken up (several times, in fact). They've both got their own issues that have contributed to their growing apart: his attempts at trying new things and new social groups in high school, her family trauma and lingering guilt over Billy's death.
However, it's clear there are still feelings between them, especially in the aftermath of Max's near-deadly encounter with Vecna, during which several memories of Lucas help her escape Vecna's clutches. If any of the "Party" members are likely to reconcile, we'd say it's probably these two.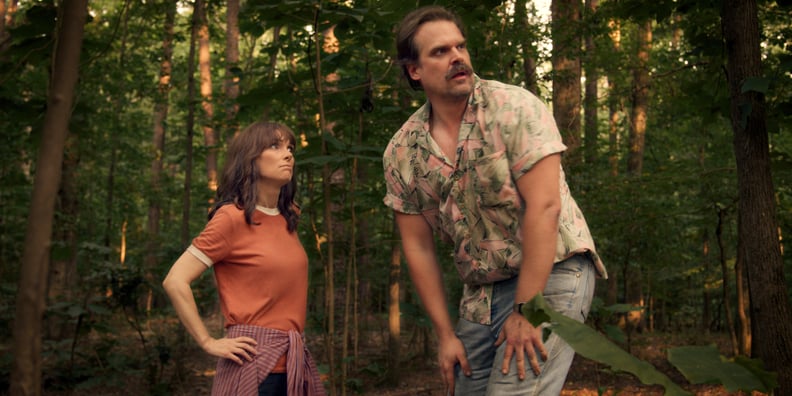 Will Joyce and Hopper End Up Together on "Stranger Things"?
It took three seasons just for Hopper to finally ask Joyce on a date . . . and of course, this being "Stranger Things," he promptly sacrifices himself, is presumed dead, and winds up in a secret Russian prison. Most of Joyce's arc in the fourth season is focused on finding Hopper again, and there's definitely a romantic undertone to the way they talk about each other to other characters.
There's no big cinematic smooch when they finally reunite, but the tenderness of their hug says it all. If they both make it out alive, it seems pretty certain they'll at least make a go at a relationship. There's been far too much buildup for Joyce and Hopper to not pay off in some capacity.