Stranger Things: Is Will Byers Gay?
Noah Schnapp Says It's "100% Clear" His "Stranger Things" Character Is Gay
Watch out! This post contains spoilers.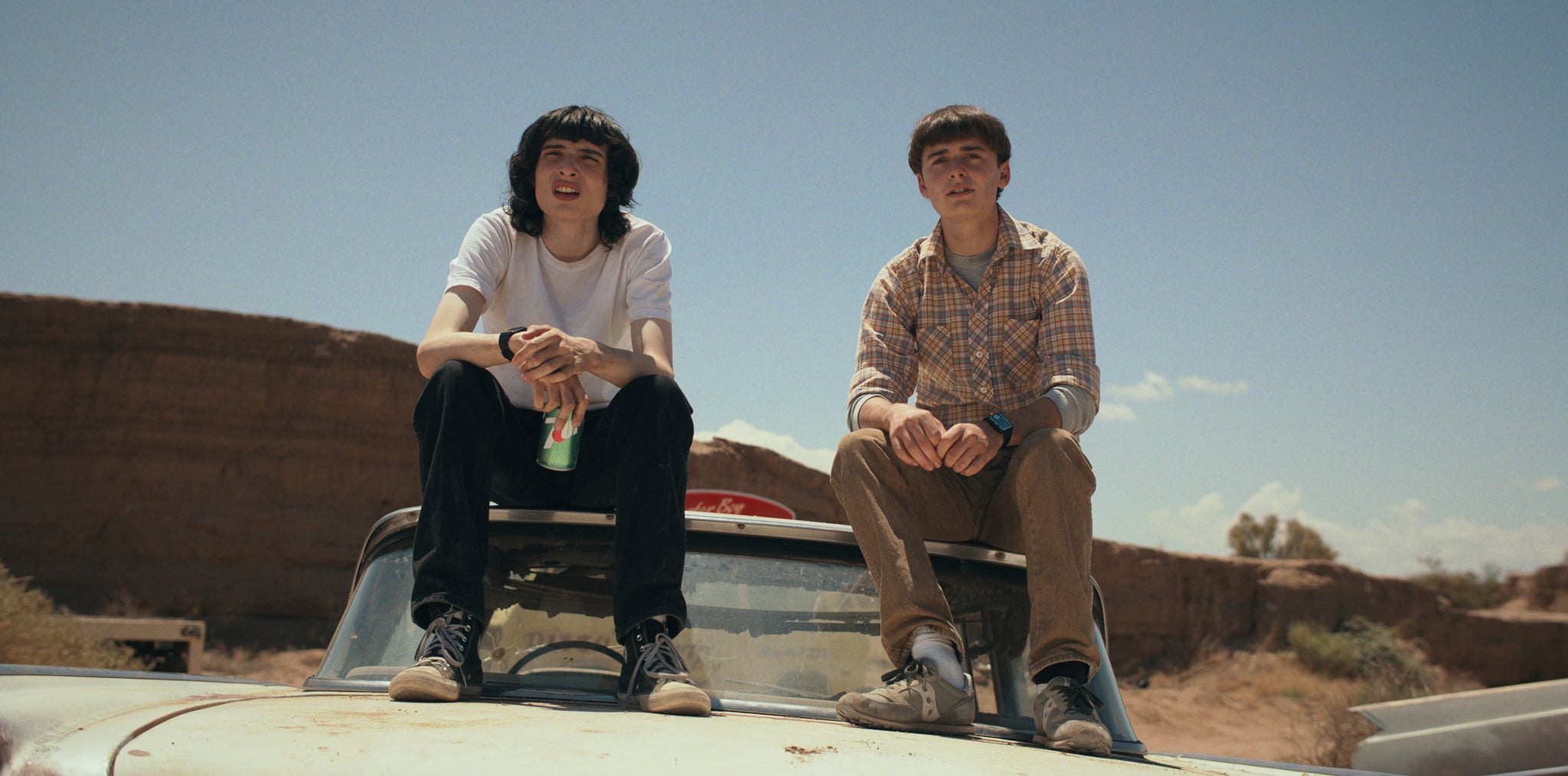 When the first volume of "Stranger Things" season four hit Netflix on May 28, fans had some major questions about what was going on with Will Byers (Noah Schnapp). When Mike Wheeler (Finn Wolfhard) heads west to visit Eleven (Millie Bobby Brown) and Will, it seems to some like the latter is harboring a major crush on his longtime friend. Will's sexuality is something the show has mentioned but never directly addressed for years. Back in season one, Joyce (Winona Ryder) tells Hopper (David Harbour) that Will's dad used to call him "queer."
In the final two episodes, released July 1, it seemed fans got some clarity about the situation. Will delivers a heartbreaking monologue to Mike, pretending to be talking about Eleven but is clearly speaking about himself. "These past few months, she's been so lost without you. It's just, she's so different from other people, and when you're different, sometimes, you feel like a mistake," he says, in part. The scene ends with Will quietly crying out the window while Mike totally misses his emotional turmoil.
But some fans were still upset that the show didn't make it absolutely explicit that Will is gay. In a new interview with Variety, Schnapp addressed the storyline. "It's pretty clear this season that Will has feelings for Mike. They've been intentionally pulling that out over the past few seasons," he said.
"I think for Season 4, it was just me playing this character who loves his best friend but struggles with knowing if he'll be accepted or not, and feeling like a mistake and like he doesn't belong," Schnapp explained.
"Obviously, it was hinted at in Season 1: It was always kind of there, but you never really knew, is it just him growing up slower than his friends? Now that he's gotten older, they made it a very real, obvious thing," Schnapp said of the way the show told the story of Will's sexuality over the years. "Now it's 100% clear that he is gay and he does love Mike."
Schnapp also revealed that a later scene where Will's brother Jonathan (Charlie Heaton) comforts him was not originally written into the script. "It was only until after I did the scene of me in the van, where they saw me crying and the protectiveness that you see with Jonathan looking in the rearview mirror. They were like, we need a scene with that," he told Variety.
Back in May, when Schnapp spoke to Variety about Will's sexuality, he said, "I think that's the beauty of it, that it's just up to the audience's interpretation. If it's Will kind of just refusing to grow up and growing up slower than his friends, or if he is really gay." In the new interview, he clarified that he was concerned about giving away spoilers for volume two, which is why he kept his comments vague.
In the new interview, Schnapp shared his hopes for the fifth and final season of "Stranger Things," saying, "Obviously, we hope for a coming out scene, and I also want to see them address this connection to the Mind Flayer and how that fits into the world."
Will is not the only "Stranger Things" character who's been confirmed to be a member of the LGBTQ+ community. In season three, Robin (Maya Hawke) directly came out to Steve (Joe Keery) as a lesbian.