The Summer I Turned Pretty by Jenny Han Book Spoilers
Jenny Han's The Summer I Turned Pretty Becoming a TV Show — Here's What to Know
Watch out! This post contains spoilers.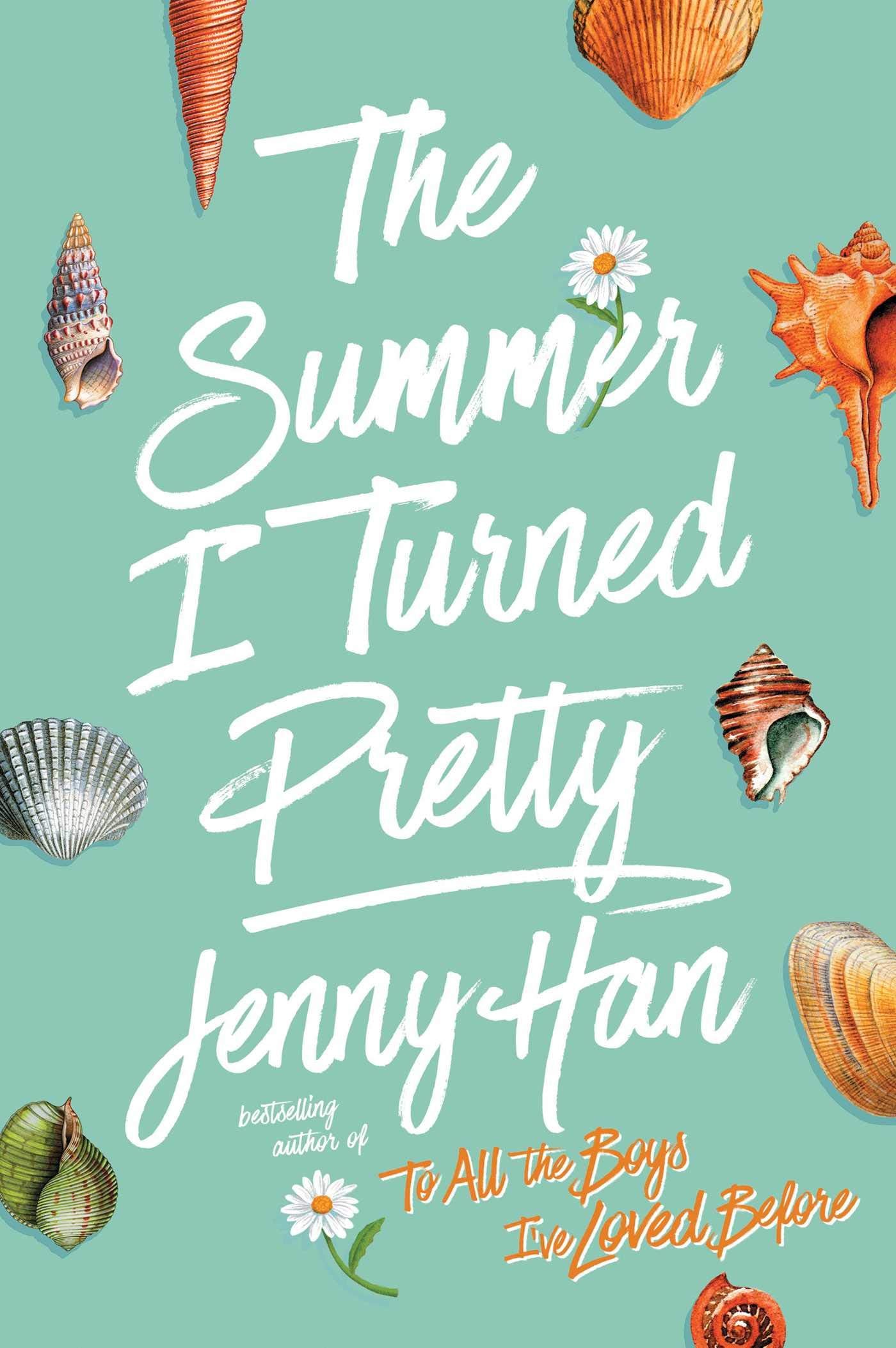 If you're thoroughly obsessed with the Netflix's To All The Boys movies, based on the book series by Jenny Han, then I have incredible news for you: another one of her series, called The Summer I Turned Pretty, is officially being adapted into a TV series by Amazon Studios. If you haven't read the books, the series is comprised of three novels: The Summer I Turned Pretty, It's Not Summer Without You, and We'll Always Have Summer. The first novel of the trilogy was originally published in 2009, and was basically my sole summer reading material from middle school through high school. Fortunately for you, I've read the series so many times growing up that I'm able to provide a walk-through of the novel in order to get you as excited as I am for this TV adaptation, which may be different from the books.
Here's your final warning to stop reading if you're not looking for any book spoilers!
The Summer I Turned Pretty follows 15-year-old Isabel "Belly" Conklin as she spends the summers at Cousin's Beach with her brother, Steven, her mother, Laurel, her mother's lifelong friend Susannah, and Susannah's sons, Jeremiah and Conrad. Belly spends her life counting down to her summers and spends all year long looking forward to going to Cousin's Beach. While most of her life is spent being seen as a "little sister" to both Jeremiah and Conrad, the book opens with Belly arriving at the beach house with comments from the brothers that indicate she looks different, and more grown-up, to them. Belly's inner monologue indicates she has a crush on Conrad, the older of the brothers whom she describes as "unattainable".
As the story goes on, we learn more about Belly and Conrad's past. She indicates that at 10 years old, she fell in love with Conrad when he stood up for her against Steven and Jeremiah teasing her. However, at 12 years old she pins her first heartbreak on Conrad when he took her to the boardwalk for a night of games, which Belly had assumed was a date. Towards the end of the night, Belly realizes that Conrad only brought her there to have an excuse to get close to another girl who worked one of the game booths. To this day, she still treasures the bear he won her that night. Throughout the novel, we learn that many of Belly's life decisions were made with Conrad in mind. She learned to play piano because he played guitar, and she dreams about playing music with him one day.
A major storyline in this novel is that Susannah is recovering from cancer. Belly is extremely close with Susannah, and they have a mother-daughter relationship as Susannah doesn't have any daughters of her own. Susannah's cancer impacts each character, but there is a special focus in the novel on how it impacts the relationship that Belly has with both Conrad and Jeremiah. When she was 14 years old, Belly and Jeremiah overheard Susannah and Laurel discussing something upsetting surrounding her cancer, and it brings the two closer than ever. From that point on, Belly indicates that she feels closer to Jeremiah than her own brother. They go to the movies together, Jeremiah teaches her to drive stick-shift, and overall seem to form a special bond.
Despite her bond with the boys, Belly gets a boyfriend over the summer named Cam. They had met a few years prior at a Latin Convention, and Cam tells Belly he remembered who she was because she was the prettiest girl he'd ever seen. Belly, not being accustom to attention from boys, really takes to Cam and loves that he sees her as something other than a little sister, the way Conrad and Jeremiah seem to. Throughout her relationship with Cam, however, Belly struggles with convincing herself that she's over Conrad, and often mentions that she wishes Conrad would see her hugging/kissing Cam, invites him over to make Conrad jealous, and gets embarrassed by him whenever they're around Conrad. Eventually, Cam gets fed up with coming in second place and they lose touch.
With Cam out of the picture, Jeremiah confesses his feelings for Belly, telling her that he sees her as more than a best friend. When Belly says that she's not sure she's over Conrad, Jeremiah grows frustrated and tells her that Conrad will never see her the way he does and that Conrad will only end up hurting her. The conversation ends, but Belly is left feeling inspired by Jeremiah's boldness and decides it's time to tell Conrad how she feels about him. She approaches him on the beach and tells him that she's loved him since she was 12 years old. Conrad tells Belly not to love him, and that he's not right for her. They argue until Jeremiah steps in and starts to fight with Conrad himself before Laurel breaks up the fight. Belly suddenly realizes that their fight is bigger than her; instead, it is their frustration from learning that Susannah is sick again.
Belly suddenly understands why Conrad has been so angry and closed off this summer. Belly approaches him as he sits on the beach after learning about her cancer, and they kiss. Conrad pulls away, though, telling Belly he doesn't want their relationship to happen like this. They sit together in silence instead. Belly, Conrad, and Jeremiah end the summer together with one final midnight swim, making a pact to always come back to the beach house.
In the last chapter of the book, it's now winter and Belly is at her home when gets a call from Conrad at midnight that he's on his way to pick her up. Belly indicates that she hasn't seen Conrad since August, and sneaks out after Laurel falls asleep. Belly notes that she'll give her mother a call in the morning when Laurel finds her room empty and wonders where she is. Belly sneaks across the front yard and slips into his car. Conrad asks if she's still going with him, to which she replies, "yes." To where, we're not sure, but hopefully that question will be answered in the TV series.