Is Taylor Swift's "Mr. Perfectly Fine" Song About Joe Jonas?
Taylor Swift's "Mr. Perfectly Fine" Seems to Be About Jonas Jonas — See the Most Pointed Lyrics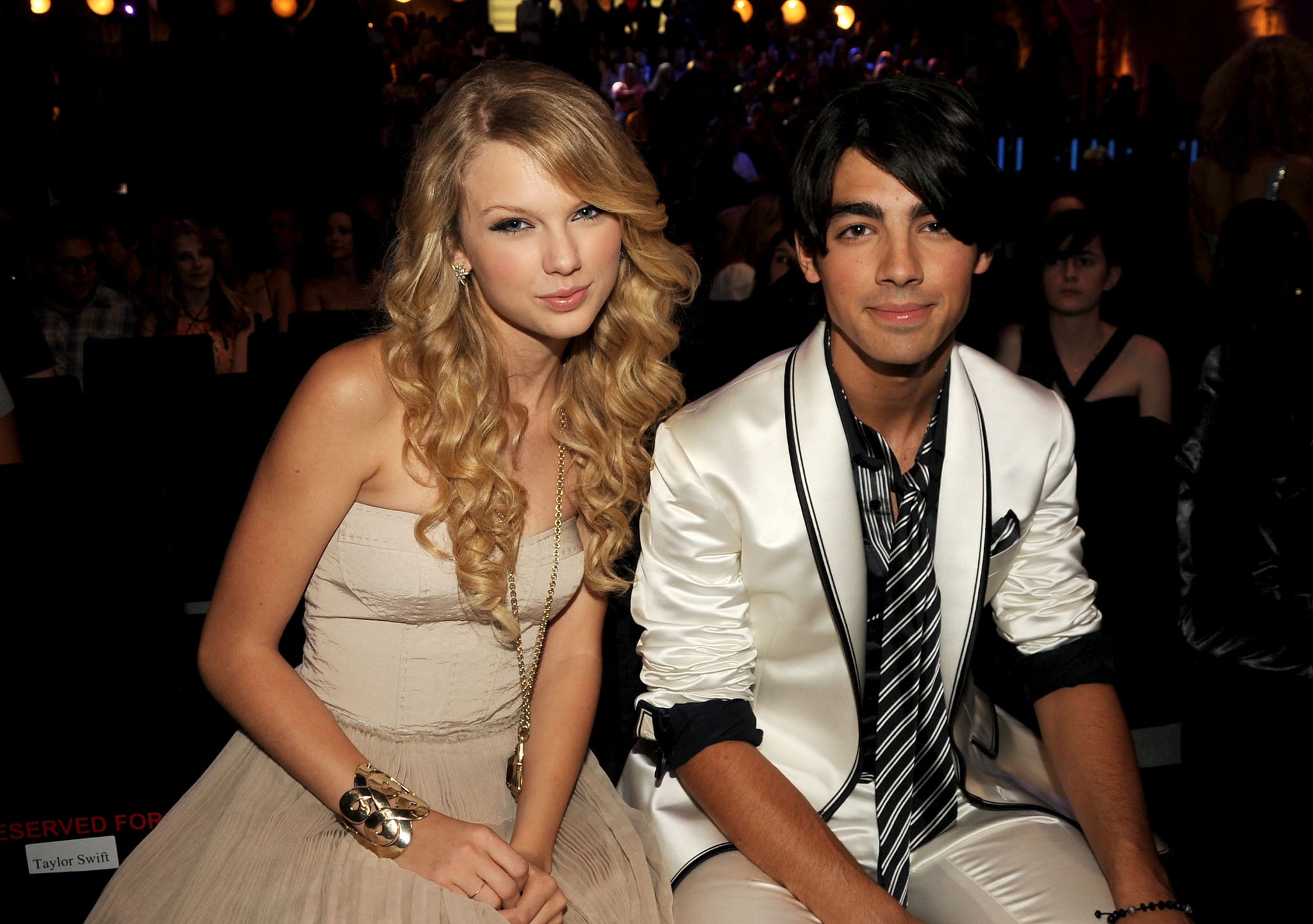 Image Source: Getty / Jeff Kravitz
Taylor Swift is at it again, folks! After giving us a mission to uncode all the vault songs on her rerecorded Fearless album, the singer rewarded fans with another glimpse of one of the anticipated new tracks. Early Wednesday morning (without any forewarning), Swift dropped "Mr. Perfectly Fine" on YouTube. And just like her recently released vault track "You All Over Me," it appears to be about Joe Jonas, her ex.
It's understandable that a handful of Swift's vault tracks would be about the Jonas Brothers singer. The two dated and broke up right before her Fearless album was released in 2008. Her hit song "Forever & Always" was written about their romance and was added to the album at the last minute. While the two are on good terms now — she sent Jonas and Sophie Turner a present for their daughter — it seems like Swift is releasing more tracks she wrote about their relationship.
"Me in 2020: life is chill, writing songs based in fiction to avoid drama, feeling pretty grown up," Swift wrote on Twitter when she announced the song's release. "My 2008 music from the vault, in a goblin voice: 'REELEEEEEEASE MR PERFECTLY FIIIIIIINE.'" We love a self-aware queen!
While "You All Over Me" includes a few subtle nods to Jonas — like the lyrics, "The best and worst day of June / Was the one that I met you / With your hands in your pockets," which are similar to the lyrics in Speak Now's "Last Kiss," which is also about Jonas — the lyrics in "Mr. Perfectly Fine" are a little more pointed. Read ahead for just a handful of lyrics that seem to be about Swift and Jonas's short-lived romance.
"Mr. Looked Me in the Eye and Told Me You Would Never Go Away / Everything was right / Mr. I've Been Waiting For You All My Life." These lyrics have a striking similarity to the lyrics of "Forever & Always," in which Swift sings, "I looked into your eyes / Thought I knew you for a minute, now I'm not so sure."
"Mr. Leaves Me All Alone, I Fall Apart / It takes everything in me just to get up each day." These lyrics also seem to be directly taken from the narrative of "Forever & Always," in which she sings, "This thing is breaking down, we almost never speak / I don't feel welcome anymore / Baby, what happened? Please tell me."
"Mr. Never Told You Why / Mr. Never Had to See Me Cry." This definitely seems to be a reference to how Jonas broke up with Swift in a 27-second phone call; he never had to see her cry when they broke things off.
"'Cause I hear he's got his arm around a brand-new girl / I've been picking up my heart, he's been picking up her." Shortly after ending things with Swift, Jonas moved on with actress Camilla Belle, who starred in the Jonas Brothers' "Lovebug" music video. Swift also wrote a song about that for her Speak Now album.
"So dignified in your well-pressed suit / So strategized, all the eyes on you." We all know the Jonas Brothers were known for wearing fashionable suits during this era of their career, so this one is pretty self-explanatory.
"Sashay your way to the best seat / It's the best seat, in the best room / Oh, he's so smug, Mr. Always Wins." This definitely seems to be a nod to the time Swift and Jonas sat together at the 2008 MTV Video Music Awards (pictured above) right before their breakup.
"Now I'm Miss Gonna Be Alright Someday / And someday maybe you'll miss me / But by then you'll be Mr. Too Late." Because Swift is the queen of bridges, this one really packs a punch. The lyrics definitely seem to be foreshadowing "Last Kiss" from Speak Now, in which Swift looks back on the romance wistfully, and not exactly bitterly, as she sings, "And I hope the sun shines and it's a beautiful day / And something reminds you you wish you had stayed." Just as her lyrics foreshadowed, Swift did end up being "Miss Gonna Be Alright Someday." Not only are she and Jonas on good terms, but she eventually found love with another Joe, aka English actor Joe Alwyn.