Taylour Paige Talks About Working as a Stripper to Play Zola
Zola Star Taylour Paige Went the Extra Mile While Prepping to Play a Stripper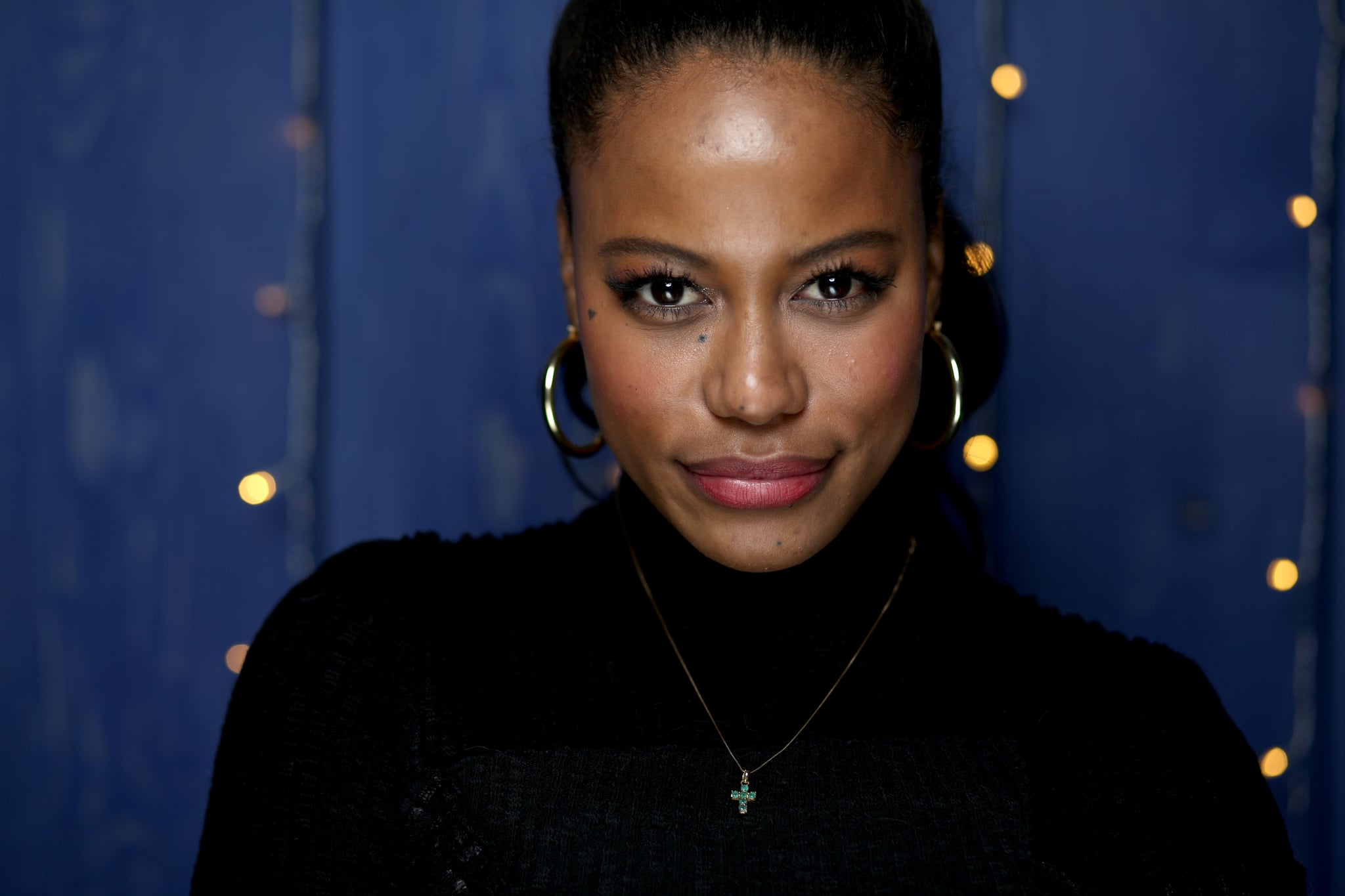 Image Source: Getty / Rich Polk
From the trippy opening scene, Zola crackles and pops off the screen. Based on an iconic viral Twitter thread from 2015 — which was quickly dubbed #TheStory — the comedy-thriller follows Detroit waitress and oft-stripper A'Ziah "Zola" King as she gets sucked into a wild 48-hour saga involving strip clubs, pimps, murder, and more with a "white b*tch" named Stefani pulling the strings.
"Y'all wanna hear a story about why me and this b*tch here fell out?" Zola asks. "It's kind of long but full of suspense."
Zola debuted at the Sundance Film Festival in January, where stars Taylour Paige (Zola), Riley Keough (Stefani), Colman Domingo (Stefani's Nigerian pimp, X), and Nicholas Braun (Stefani's bumbling boyfriend, Derrek) assembled alongside director Janicza Bravo and the real-life Zola for the screening. I spoke to Paige about the project, which is her latest after roles in 2018's White Boy Rick and the former VH1 dance drama series Hit the Floor. A professional dancer since childhood, 29-year-old Paige already had the moves for the role — but one of the most fascinating things I learned is that she went the extra mile to prep to play a stripper by working as one.
"I really needed the money, and I was like, 'F*ck it, what better time?'"
Paige initially passed on the Zola script but reconsidered once the screenplay was overhauled by Bravo (Lemon) and playwright Jeremy O. Harris (Slave Play). "I booked the role in June 2018. The movie kept getting pushed back and, being an artist, you have lulls," Paige told me ahead of Zola's Sundance premiere in Park City, UT. "So, I decided I'd strip through the months of August and September." Paige danced at the Crazy Girls club on LA's Sunset Strip. "I really needed the money, and I was like, 'F*ck it, what better time?' I wanted to go in with that mentality, because it was true."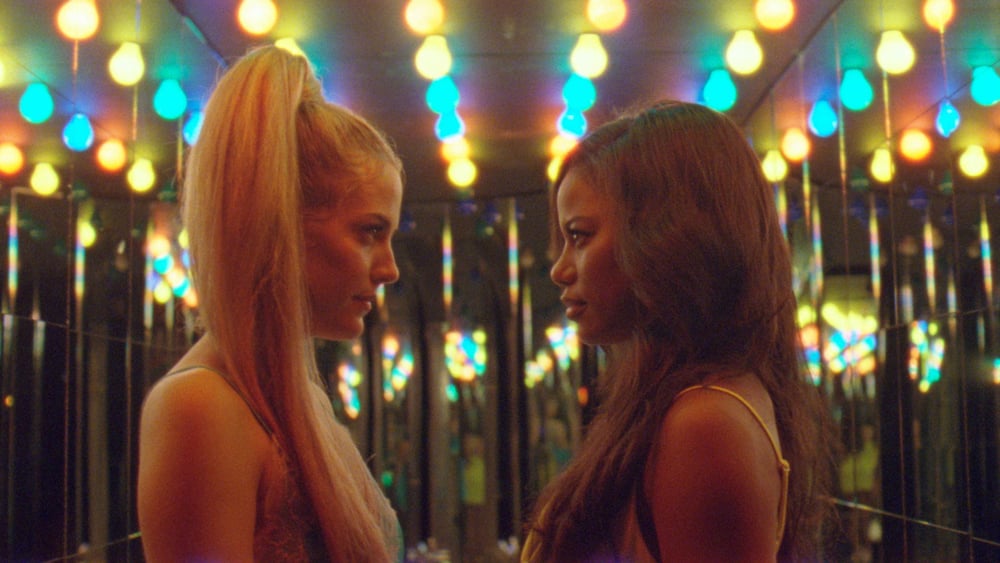 Image Source: A24 / Sundance Film Festival
I ask Paige what working as a stripper (and portraying one on screen) taught her about sex work. "Sex work is highly, highly difficult and exhausting, but it can also be quite empowering," she said. "I took away a great sense of agency and confidence. It's a business, and loving oneself is really important, because you feel like a piece of meat. You run it or it runs you."
Zola is a stripper saga, yes, but it's also a darkly hilarious thriller that holds a mirror up to society and the way we view race, immigrants, and sex workers. "Regardless of what people do for a living, this is someone's life. Zola is a fully realized woman making her own decisions — she's not this one-dimensional stripper," Paige said. "This is the story of a Black woman existing and trying to make things happen and afford life when it's exhausting and you're having trouble getting by. Why wouldn't a 20-year-old try and make $5,000 in one night instead of working in a restaurant?"