The Boys in the Band: The Ending Explained
Netflix's The Boys in the Band Gives Fans a Hopeful, If Open-Ended, Conclusion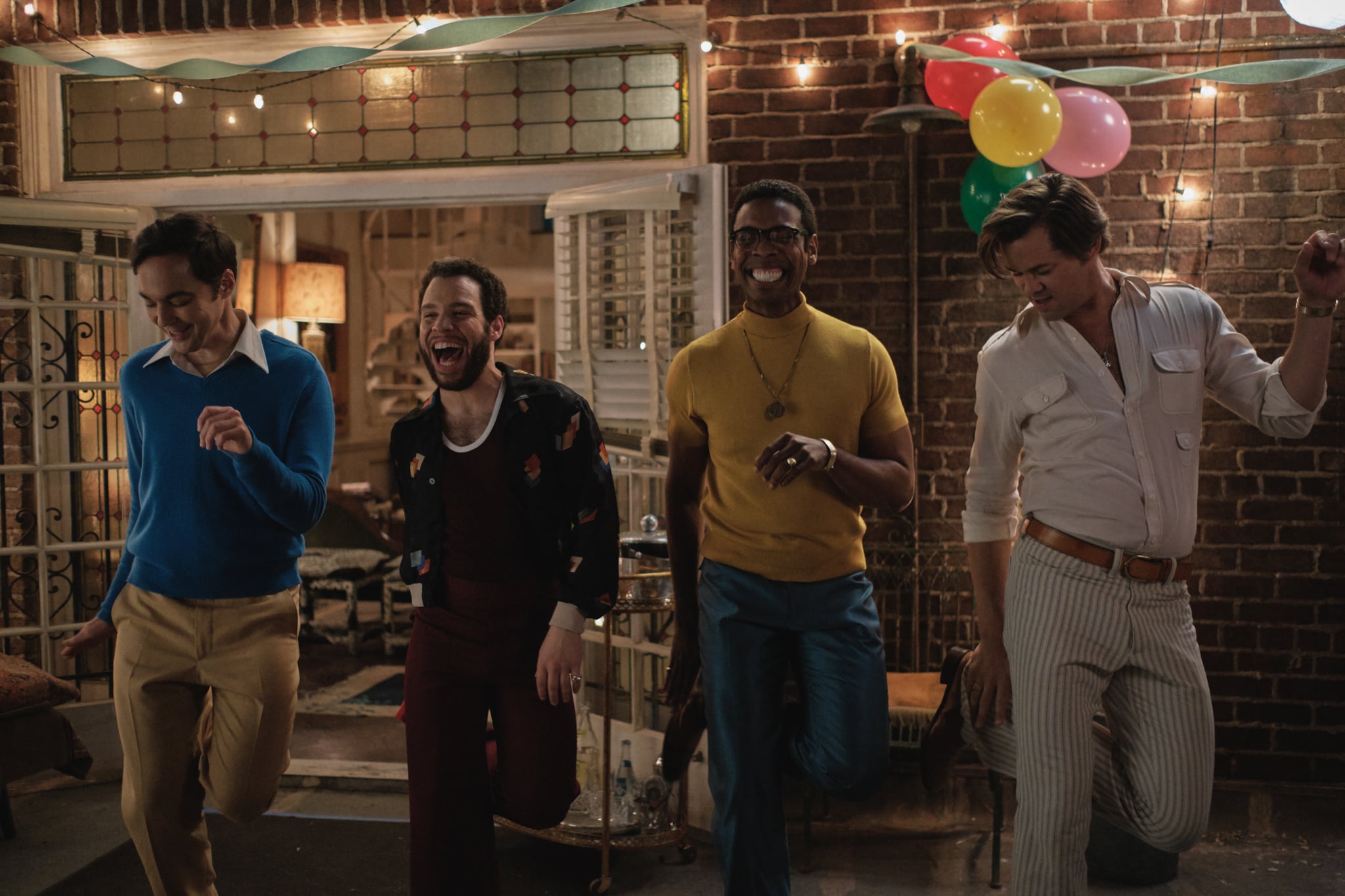 Netflix's adaptation of Mart Crowley's groundbreaking 1968 play The Boys in the Band follows a group of friends who gather for a birthday party that goes emotionally awry one night in New York City. The Ryan Murphy-produced film reunites the cast of the 2018 Broadway revival of the play, including Jim Parsons, Zachary Quinto, and Matt Bomer. Like the play, the film revolves around nine characters whose friendly gathering one night quickly goes to sh*t, centering on themes like homophobia, self-loathing, closeted sexuality, monogamy, and racism. However, the film does have a slightly different ending than the play, even if it leaves viewers with the same open-ended questions.
The film — which was directed by Joe Mantello, who also directed the Broadway revival — opens with a brief introduction sequence for all nine characters. We meet Michael (Parsons), the friend throwing the party for Harold (Quinto) in his apartment, as he hurries to set his lushly decorated apartment to rights. Donald (Bomer) shows up, lamenting his broken appointment with his psychiatrist, which leads the two into a discussion, in which Michael bemoans his receding hairline and launches into a monologue of self-flagellation that is only the first of the night.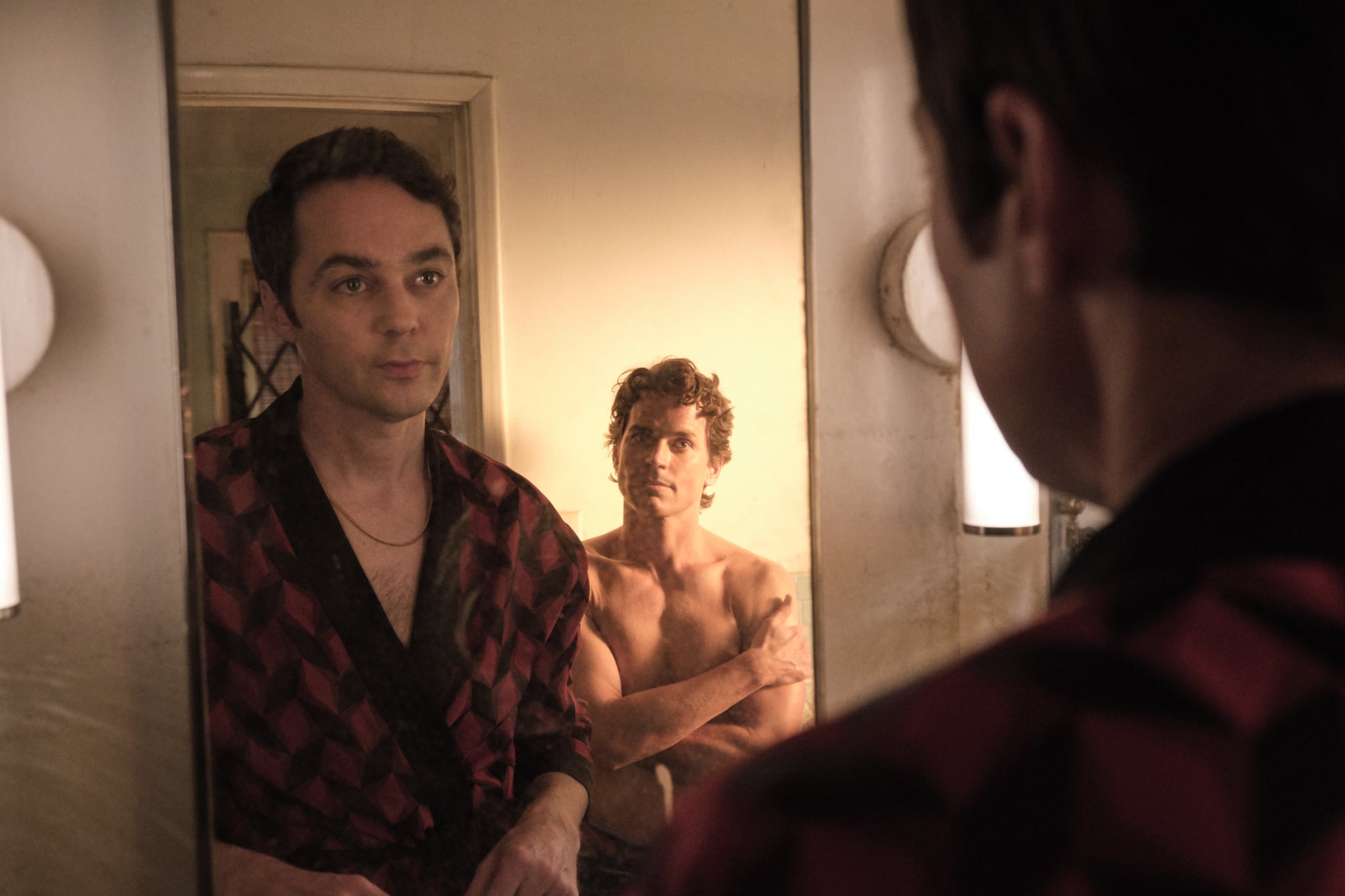 We meet the rest of "the boys in the band" as the guests arrive at the party: Emory (Robin de Jesús), Bernard (Michael Benjamin Washington), Larry (Andrew Rannells), and Hank (Tuc Watkins). Things take a turn for the worst when Michael's college friend Alan (Brian Hutchison) makes an unexpected appearance. After a storm forces the guests to retreat indoors, Alan violently lashes out at Emory, calling him several homophobic slurs and bringing the party to a tense standstill. Inebriated, Michael suggests a game where everyone calls up someone they're in love with and to confess their feelings to them for several points. The game proceeds with emotionally devastating results (and two moments of ugly racism from Michael towards Bernard) and ends when Michael attempts to force Alan out of the closet. He tries to convince him to call their college friend Justin, but Alan tricks Michael and calls his wife Fran instead.
Though the party eventually disperses with everyone going off into their separate corners, there are still a few questions left unanswered, much like the original play. Keep reading for some ideas on what The Boys in the Band ending may mean.
Is Alan Gay?
Although there's a tense moment where it seems like Michael has succeeded in forcing Alan to out himself to the group of men, he winds up calling his wife to let her know that he'll be returning home soon. He leaves soon after, but the ending shows him alone in a bar, seemingly overwhelmed. Donald asks Michael what he thinks Alan wanted when the latter called earlier in the day, but Michael replies that he knows nothing, saying, "As my father said to me when he died in my arms, 'I don't understand any of it, I never did.'"
"As my father said to me when he died in my arms, 'I don't understand any of it, I never did.'"
It's never revealed whether Alan meant to come out to Michael when he came over, and it's meant for viewers to decide where they fall. But if Alan is in the closet, he's so deep in it that he won't be coming out anytime soon, especially after that party. There are signs that Alan is attracted to Hank or, if Michael's story about their mutual college friend Justin was true, Alan has had relations with men before. But even with Hank as an example of a bisexual man (though Michael says he has a "preference" for men) who left his marriage to be with his lover, Alan isn't going through with the divorce he initially sought. Whether he's gay or bisexual, we can assume that he won't be leaving Fran or his two girls.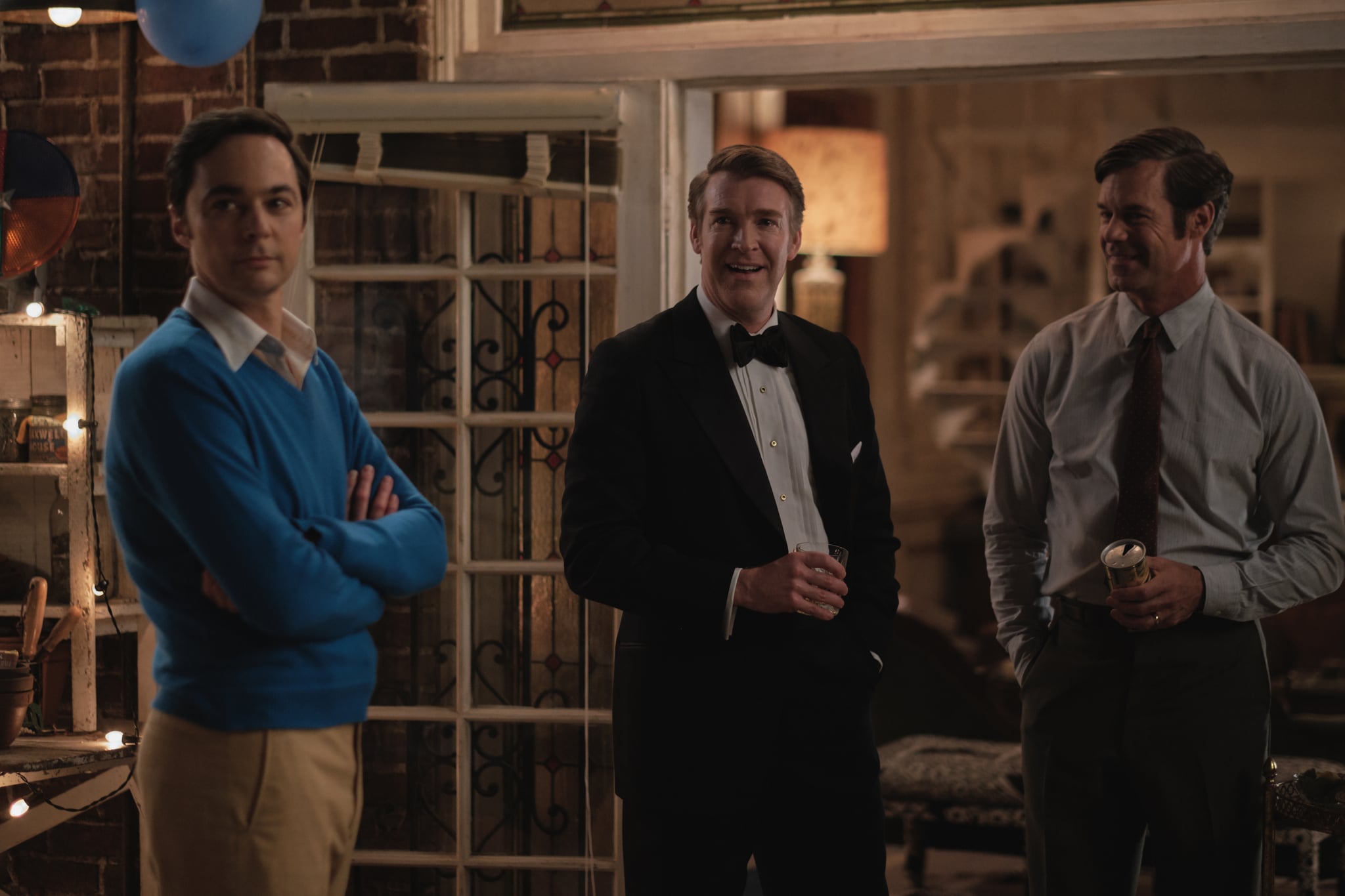 Who Is Michael in Love With?
One of the points of contention continuously brought up is that Michael doesn't love anyone and hasn't had a romantic partner in a long time. It's a button that Harold, in particular, keeps pressing at, telling Bernard that Michael can't call anyone because of it and making his exit from the party after calling Michael sad and pathetic. But throughout the film, there are hints that Michael may have been in love with Alan at one time, which spurred his hostility towards the other man when he was reciting the story of Alan's alleged affair with their college friend Justin.
There are also hints that Michael may be in love with Donald, his former flame, seen in the small touches of affection between the two, the longing glances Michael gives the other man, and how intimately close they are. He looks crushed when he learns that Donald would be driving back home after the party rather than staying the night, but in the end, Donald decides to settle in Michael's apartment instead, reading one of the books Bernard gifted him. Perhaps it's a sign that Donald returns Michael's feelings?
Where Is Michael Running To?
Michael comes out of a church, in the last shot of the film, and strolls along the street, eventually breaking into a run. There's no hint to where he could be going, but the idea is to leave his destination open-ended. Is he running to somewhere, someone, or something, or is he running away from them? The answer probably depends on whether you view the glass as half empty or half full. It's up to you to decide whether he's running away from all the truths that have been exposed that night or if he's running towards a future with a new enlightened self and a desire to shed his self-loathing ways. That may be asking a lot of an evening jog after church, though.