The Crown: The Secret Behind Camilla and Diana's Lunch Scene
Here's How The Crown's Director Ensured Diana and Camilla's Lunch Was as Awkward as Possible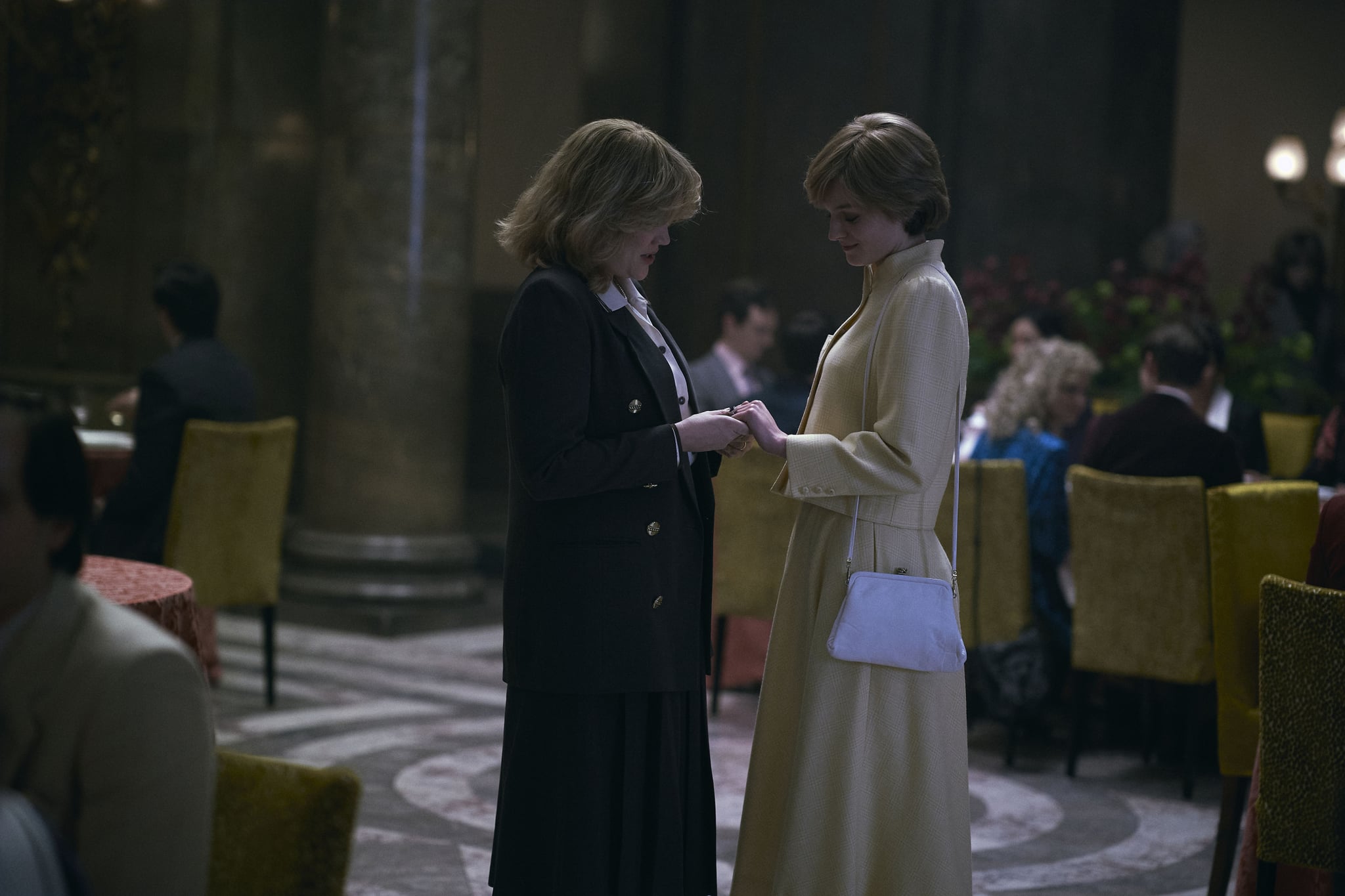 The real-life rift between Princess Diana and Camilla Parker Bowles has been the source of speculation for decades. Netflix's The Crown puts their love triangle with Prince Charles at the center of season four as part of its fictionalized perception of the royal family, and there are few moments as uncomfortable as the tense lunch between the two women in episode three. Turns out, there was a behind-the-scenes strategy that made their onscreen meeting so awkward — and it involved actor Josh O'Connor.
Although much of The Crown is fabricated, Camilla really did ask Diana to lunch after her engagement with Charles was official. Director Benjamin Caron wanted to ensure actresses Emma Corrin (Diana) and Emerald Fennell (Camilla) fully felt the stakes in the "Fairytale" episode, so he brought in O'Connor to help. "We wanted to play around a little bit before we came to shoot," Caron said in a Netflix video. "Unexpected to them, I brought Josh in. Even though he's not actually in the scene, I had him sitting at the table in between both Emma and Emerald."
Caron's direction was simple: "Only one of you can put your hand on his." Since the scene starts with Fennell's Camilla, she kept her hand on O'Connor's the entire time which made Corrin "really uncomfortable." This awkwardness helped establish Charles's presence, even when O'Connor wasn't physically there. "We were battling it out over him," Corrin confirmed. Watch the video below, starting at 3:11 to hear the details directly from Caron and Corrin. Does this change how you see the scene?