Princess Diana and Camilla's Relationship
How Princess Diana and Camilla Parker Bowles Went From Friends to Rivals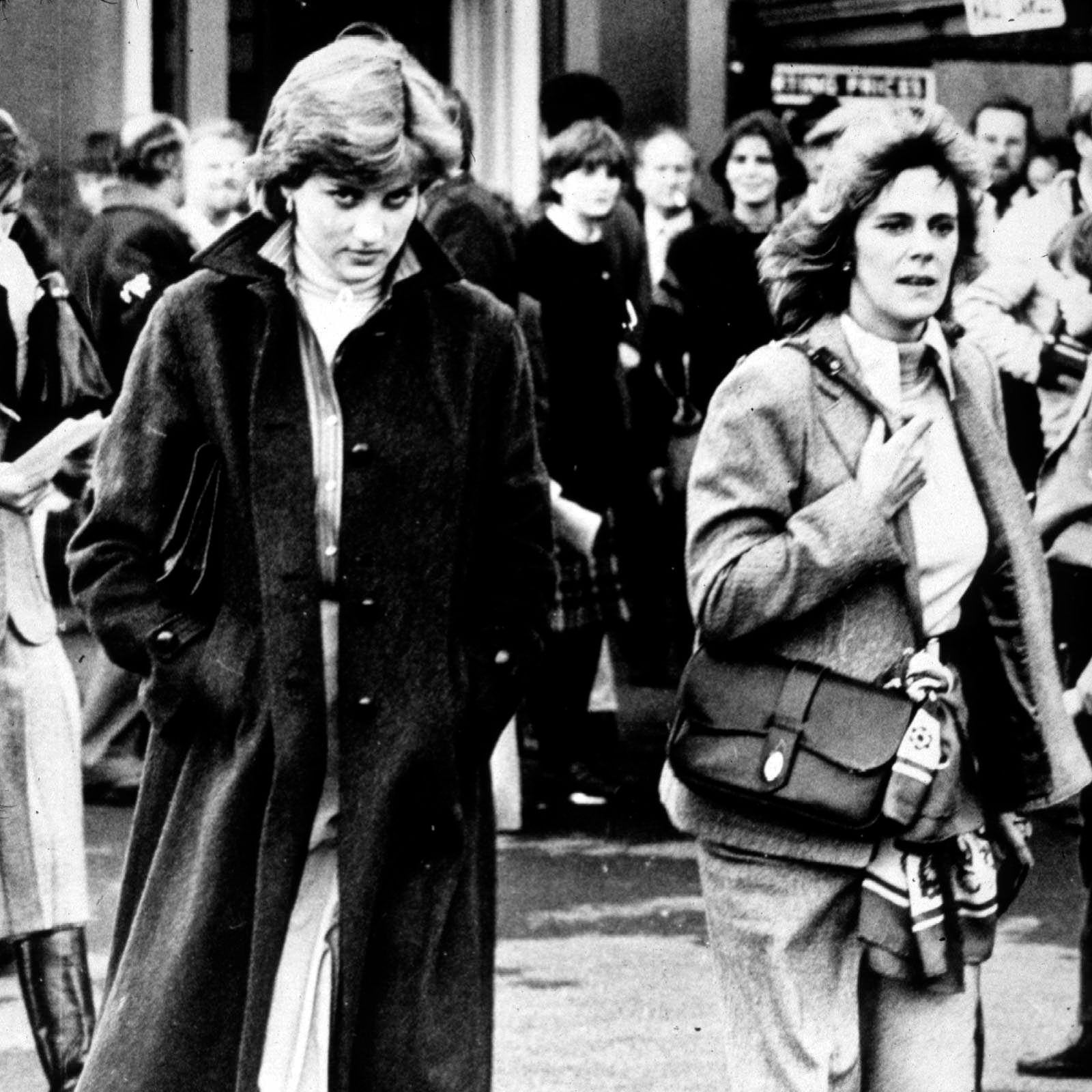 We all know how strongly Diana, Princess of Wales, and Camilla Parker Bowles felt about each other in the '80s and '90s. As Diana's marriage to Prince Charles fell apart, she laid the blame very firmly with Camilla, and the uncomfortable and sometimes angry relationship between the two was played out on a very public stage. But the two women were initially friends. Camilla's biographer, Penny Junor, noted that when Lady Diana Spencer first began dating the heir to the throne in 1980, they were often guests at Bolehyde Manor in Wiltshire, the country home Camilla shared with her first husband, Andrew Parker Bowles. The women enjoyed each other's company, and Diana is said to have enjoyed helping Camilla with her young children, Tom and Laura.
Before the royal engagement was announced, Camilla provided a friendly shoulder to lean on as Diana navigated one of her first experiences with the cameras at Ludlow Races, where both women watched the Prince of Wales competing. Soon after Charles and Diana announced they were to wed, in February 1981, the bride to be moved into Clarence House where, Diana later told Andrew Morton, who wrote the 1992 book Diana: Her True Story, she found a note from Camilla on her bed, asking her to lunch. The two enjoyed a gossipy meal, but Diana later remembered the meeting less fondly, believing Camilla was using it to work out when she would be able to see Charles on his own after the royal wedding.
In fact, soon after the engagement, Diana became distrustful of her new friend. Morton's book describes how upset Diana was by Charles's decision to give Camilla a bracelet, engraved with the initials G and F, just before his wedding in July 1981. Diana was convinced it symbolized "Gladys and Fred," the pet names Charles and Camilla allegedly used for one another. Others claim it meant "Girl Friday." Penny Junor also sheds light on the pain Diana felt when a photo of Camilla fell out of Charles's diary during their honeymoon on the Royal Yacht Britannia.
But the early years of Diana's married life involved little actual contact with Camilla. In fact, Charles's former girlfriend (they had dated in the 1970s before her wedding) stayed away from events she knew the Prince and Princess of Wales would attend. But in the mid '80s, Diana was convinced her husband was seeing Camilla again.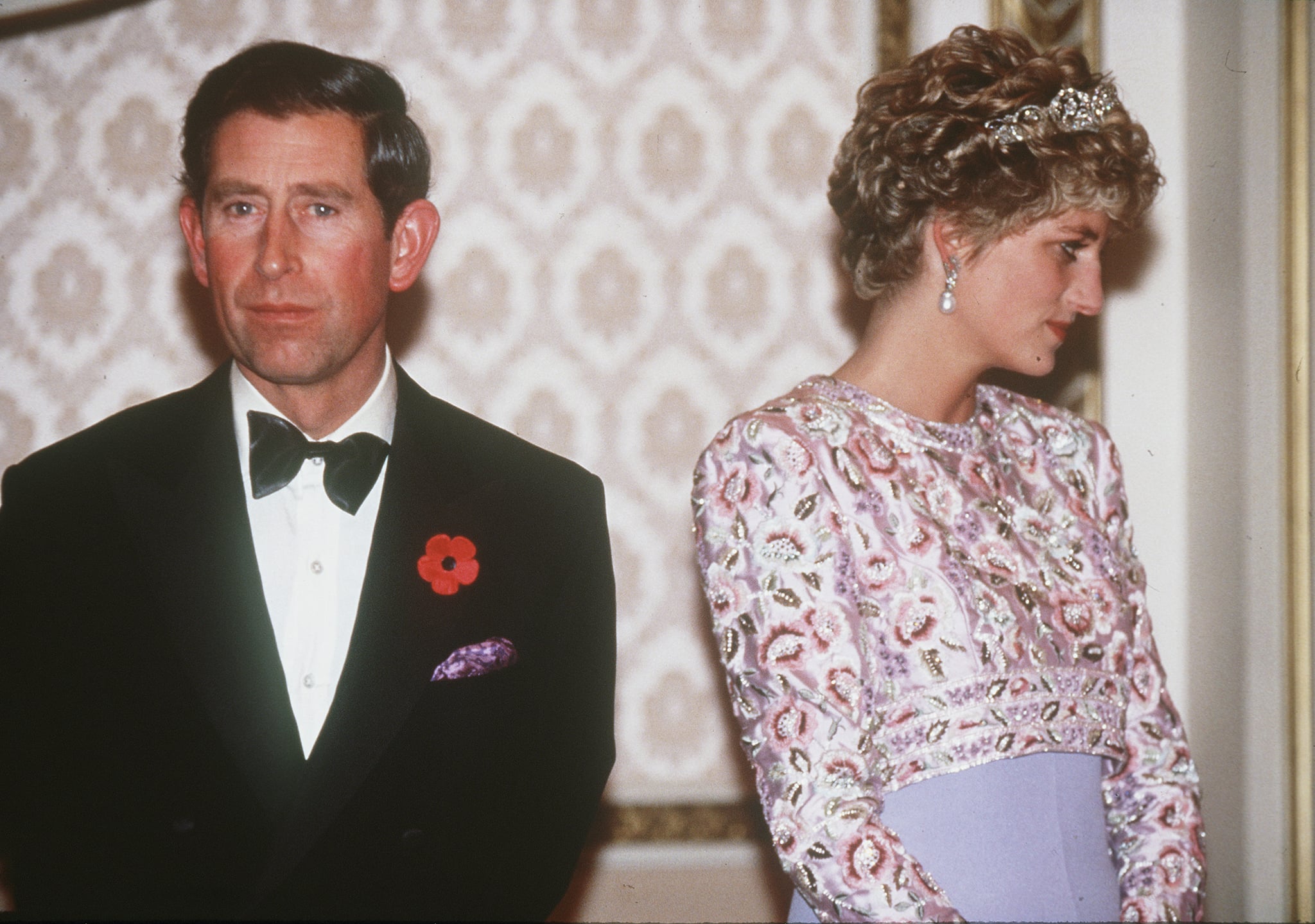 In 1989, the women came face to face at a birthday party for Camilla's sister, Annabel. Diana told Andrew Morton that she surprised Charles and his friends by attending the celebration, and once there, she engineered a conversation with Camilla in which she told her she knew about the real state of her relationship with Charles. Diana later recalled that Camilla had come back by saying the princess had beautiful children and public adoration before asking her what more she wanted. Diana's reply? "I want my husband." Both women were left visibly shaken by the encounter.
"There were three of us in this marriage, so it was a bit crowded."
In the following years, there was no more contact. However, the relationship between Diana and Camilla became very public as the royal marriage broke down. In the 1990s, the princess began to reveal her feelings toward Camilla, and in 1995 she gave her famous Panorama interview. Her conversation with Martin Bashir shed light on her relationship with her rival, with Diana famously saying, "There were three of us in this marriage, so it was a bit crowded."
While her relationship with her ex-husband is said to have mellowed following their divorce in 1996, Diana never reconciled with Camilla and was reported to be upset when Charles organized a 50th birthday party for her at Highgrove, their former marital home, in July 1997. Diana's death, just weeks later, led to a public backlash against Camilla.
But it was the growing warmth shown to her by Diana's sons, Prince William and Prince Harry, that helped fully ease Camilla into royal life — and the public spotlight. William met her first, with Harry following in his brother's footsteps just weeks later. Those encounters in 1998 led to a regular string of meetings, and when the princes organized a birthday party for their father that November, they invited Camilla to sit with him at the celebration.
By the time Charles and Camilla finally married, in 2005, the princes enjoyed a comfortable relationship with their new stepmother. Angela Levin's book Harry: Conversations With the Prince quotes Harry describing her as a "wonderful woman," adding "William and I love her to pieces." The bond was further shown in 2011 when the Duke and Duchess of Cambridge asked Camilla's granddaughter Eliza Lopes to be one of their bridesmaids. Camilla has also helped both Kate and Meghan settle into their new royal roles. Her stepsons continue to care for her deeply as they also keep their mother's legacy alive.