Ishana Night Shyamalan to Direct The Watchers
Ishana Night Shyamalan Is Following in Her Dad's Footsteps and Directing Her First Film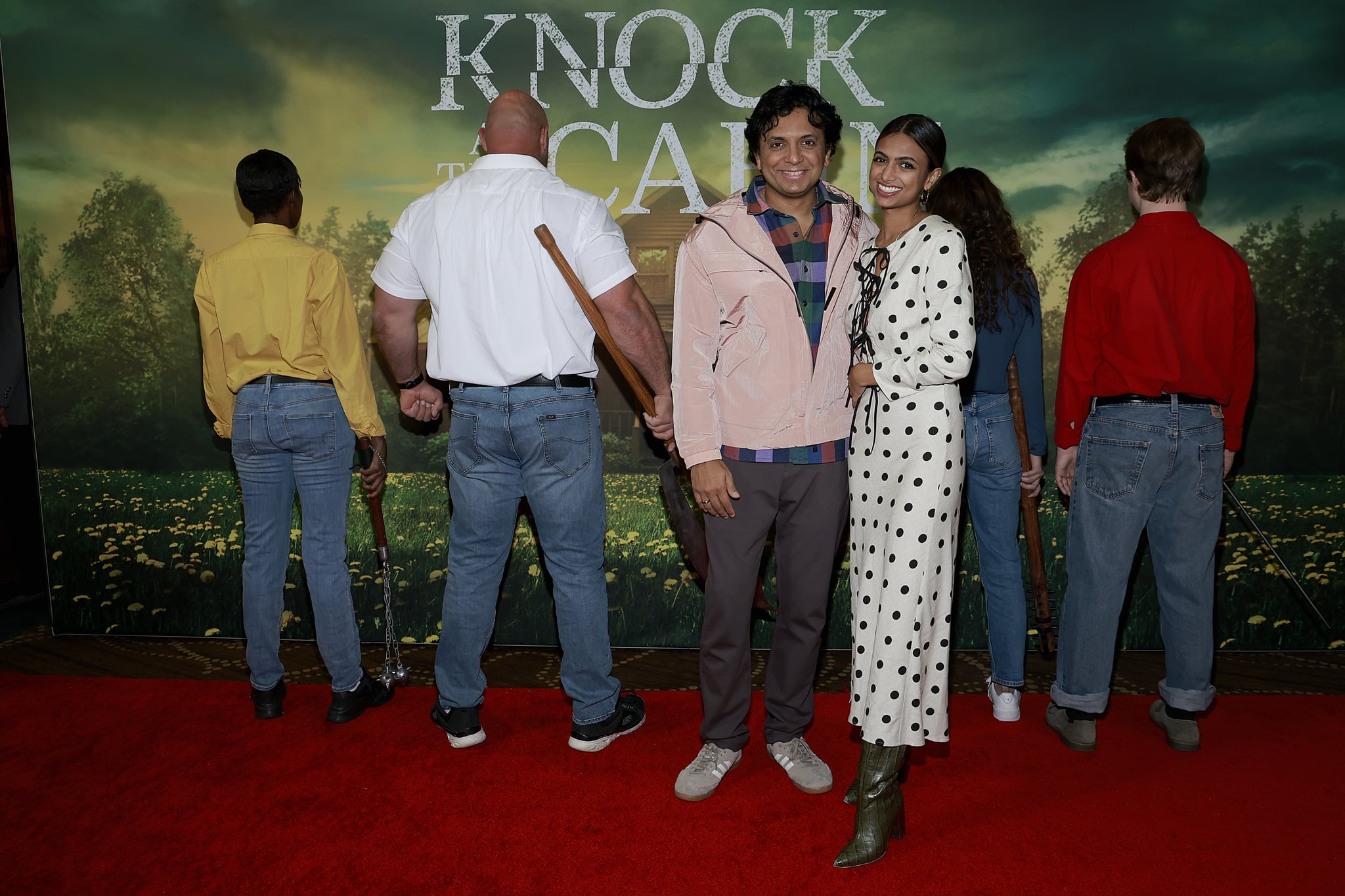 M. Night Shyamalan's daughter Ishana Night Shyamalan is following in her dad's footsteps. The 22-year-old is set to make her feature directorial debut in 2024, helming a new horror movie called "The Watchers." On Feb. 14, she confirmed the news on Instagram, writing, "surreal.... a journey BEGINS." Deadline was the first to report the news.
"The Watchers," which comes from New Line Cinema, is about a 28-year-old woman named Mina who finds shelter in an untouched Irish forest. But she ends up trapped with three strangers, and they realize they're being stalked by mysterious creatures. According to Deadline, the movie is slated to release in June 2024 and will shoot later this year. No casting has been announced yet, but the film's producers include Ishana's dad, M. Night.
Ishana has previously worked closely with her father on his Apple TV+ series "Servant," which stars Rupert Grint and is currently airing its fourth and final season. Ishana wrote or cowrote 10 episodes of the series and directed six. She started working on the show at 19, which Deadline says makes her one of the youngest TV writer-directors ever.
Ishana also worked as a second unit director on two of her dad's recent horror hits: 2021's "Old" and this February's "Knock at the Cabin." Like her dad, she's also an NYU alum.
M. Night and his wife, Bhavna Vaswani, have three daughters: Ishana, Saleka, and Shivani. Saleka, 26, is an R&B singer, and Ishana has directed some of her music videos. The whole family came out to support M. Night at the "Knock at the Cabin" premiere on Jan. 30.
Ishana spoke about nepotism in a January interview with EurWeb. "I think you know, with the Indian parentage, there's definitely a sense of pushing us to be our best and to work hard," she said. "And I think, you know, when people make assumptions it just kind of fuels me a bit more to work harder than the person next to me. So, it's whatever criticism of nepotism I might get, it kind of helped me; fueled me to become an artist."
She added that she and her dad have similar tastes in movies, but they do diverge when it comes to their perspective. "My life experience is very different than his and so there are sort of inevitably different textures compared to the work I do," Ishana explained. "And then also being a woman where he's a man, there's sort of a different way I can present myself, I suppose."