There's a New Documentary About the "Patria y Vida" Song
New Documentary Shows How "Patria y Vida" Became Cuba's Protest Anthem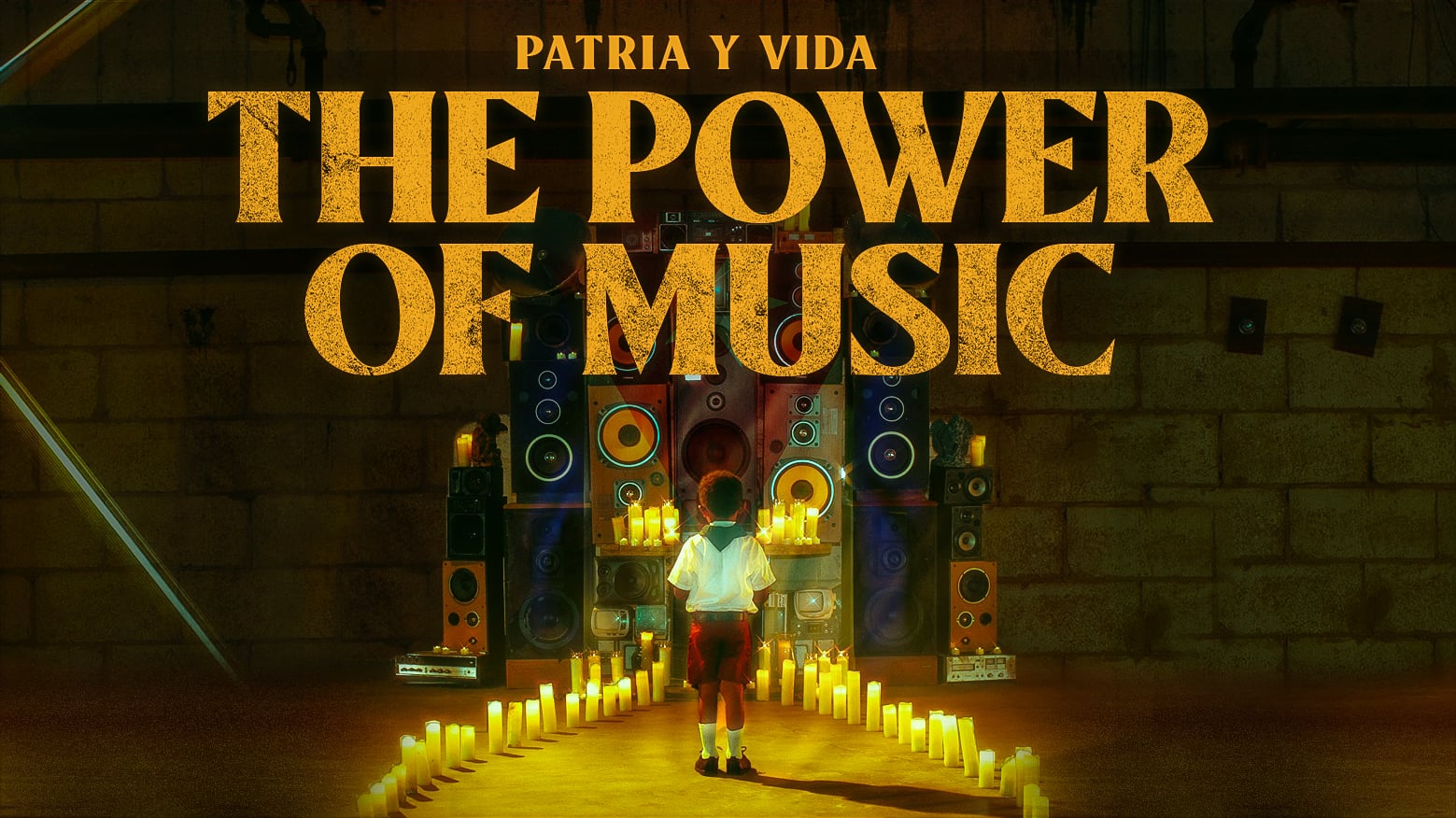 "Patria y Vida." Homeland and life. Those are the words Cuban protesters chanted as they took to the streets on July 11, 2021, in what became one of the biggest antigovernment demonstrations against the Cuban regime in decades. The slogan came from a hip-hop song released the same year by Yotuel Romero, the Afro-Cuban leader of the rap group Orishas, singer Descemer Bueno, the reggaeton group Gente de Zona, Luis Manuel Otero Alcántara, Maykel Osorbo, and DJ El Funky.
The song has become the sound of liberty in Cuba. It also won two Latin Grammy Awards for song of the year and best urban song, becoming a song of both victory and empowerment for the Cuban people. Romero, Gente de Zone, Descemer Bueno, and El Funky even performed the song at the 22nd annual Latin Grammys on Nov. 18, 2021.
Now, two years after the song's release, it's getting an official history. The documentary "Patria y Vida: The Power of Music" debuted at the Miami Film Festival on March 5 and documents the creation process of the song, the impact it had both in Cuba and around the world, and the devastating consequences that came to those who bravely played or protested with the song on the island.
Romero worked as the film's producer, and it also marked his wife Beatriz Luengo, a Spanish actress and singer, debuting as director and scriptwriter.
"It was a big challenge for us because Cuba is still in a dictatorship. It's been 64 years."
"It was a big challenge for us because Cuba is still in a dictatorship. It's been 64 years," Romero tells POPSUGAR. "So many songs came out before our song 'Patria y Vida' that helped people have hope." But what's special about this song, he adds, is that it directly contradicts former Cuban leader Fidel Castro's slogan of "Patria o Muerte," or "country land or death."
After years of living in Paris after having to flee his native island of Cuba, Romero wanted to find a way to help his fellow Cubanos on the island who were suffering under the oppression of the authoritarian Cuban regime. He got together with other fellow Black Cuban artists to create a song that would serve as a symbol of freedom for Cubanos on the island, many of whom were desperate for change. What he didn't anticipate was that this song would become the first song to generate a wave of massive protests for freedom both on and outside of the island. It would serve as a tool to secure the country's freedom — but it, unfortunately also came with a price.
The protests back in July 2021 were born from a shortage of food and medicine on the island amid the COVID-19 pandemic. People were also protesting liberties they had recently lost, including freedom of speech and independent art (the government's Decree 349 in 2018 had required artists to obtain permission for public and private exhibitions and performances, effectively censoring artists). The protesters were calling for President Miguel Díaz-Canel, who had been running the country since 2018, to step down.
The title of the song "Patria y Vida" was an idea Romero and Luengo came up with one day in their kitchen. Luengo felt it was important to challenge Cuba's official national motto "Patria o Muerte," which derives from a speech Castro made in 1960. "Patria y Vida" serves as the inversion of that motto.
"A country needs to be a place where people can have a beautiful life. Death is not an option for people. So, it's a terrible slogan."
"A country needs to be a place where people can have a beautiful life. Death is not an option for people. So, it's a terrible slogan," Luengo says. "So, the first thing and the reason behind the movement is called 'Patria y Vida,' country land and life, and we are so happy that people right now are saying around the world: 'Patria y Vida' for Cuban people."
The song was released on Feb. 16, 2021. The documentary shows that within hours of the July 2021 protests, the song was banned from being played in Cuba. That day, the Cuban government also took down the internet across the entire island. For 20 years, widespread internet access was not available in Cuba. The island only introduced mobile data in 2018.
Cuban rights groups reported that over 1,400 protesters were detained by Cuban authorities. Diubis Laurencio Tejada, a 36-year-old singer died during a clash between protestors and police. And two of the artists on the "Patria y Vida" song who still lived on the island, Maykel Osorbo and El Funky were also arrested. Today, Osorbo still remains in jail.
While the song remains banned in Cuba, Romero and Luengo are dead set on bringing the documentary to numerous film festivals, to help inform the rest of the world of what's happening on the island. The two began documenting the song creation process from day one on their phones, so they could post their progress to their social media channels. When the song became part of the Congressional Record in the United States and they were honored with an award, they went on to hire a professional camera crew to document everything — including the violence and police brutality that protesters in Cuba were enduring.
"There were a lot of people who were not aware of what was truly happening in Cuba are now aware," Leila Cobo, Chief Content Officer of Latin and Español at Billboard, says in the documentary. "Making music that moves people is incredibly powerful. The issue now is you have to continue the path. You can't just stop. So, I hope this song is a first step and definitely not the last step."
For Romero, the documentary serves as the second step in bringing awareness to the world about what's happening in Cuba. He explains that since the release of the song, conditions have gotten worse for citizens living in Cuba, and wanted to capture that in footage for people outside the island to see.
"All the people that went to the streets [to protest], they were put in jail for 30 or 40 years to make them understand that they [the Cuban government] have the power," Romero says. "It is the same as being a slave."
It was also important for Romero and Luengo to highlight the racism and discrimination that exists on the island. Romero was very intentional when making sure that all the singers on "Patria y Vida" were Black Cuban artists.
"It was not a protest, it was a rebellion," Romero says. "Because you see most of the people in this rebellion were Black people. Black people have suffered in Cuba for decades and decades. And also you see 'Patria y Vida' was six Black people singing."
While there were many news stories that "Patria y Vida" and the protests provoked, the documentary film really captures the emotion behind it all. There's footage of Cuban police officers breaking into people's homes, beating and arresting individuals simply for playing the song. And it also reveals the poor conditions many Cubans on the island live under — Black Cubans and Cubans of African descent especially. Romero and Luengo wanted people outside of the island to see and understand that what's happening in Cuba is beyond a political issue; it is a human rights issue.
"I also think it's very important to break all the propaganda that the government and the dictatorship have created for decades, that Cuba is a paradise. Cuba is not a paradise. Cuba is a big prison," Romero says. "Cuba has 1 million slaves working for white people. If you want to see white privilege, you can go to Cuba and see white privilege."
Image Source: Salva Muste