12 "Thor: Love and Thunder" Easter Eggs You Probably Missed
"Thor: Love and Thunder" hit theaters on July 8. The film, which is directed by Taika Waititi, sees Chris Hemsworth return for his fourth solo film as the God of Thunder (making him the only MCU star with four solo movies). Meanwhile, Natalie Portman reprises her role as scientist Jane Foster, making her debut as the Mighty Thor, who becomes the new wielder of Mjolnir. After not seeing each other for years, Thor and Jane team up to take down Christian Bale's Gorr the God Butcher, who is intent on killing every God in the universe after witnessing the death of his daughter, Love.
The movie is filled with action, humor, romance, and of course, lots of easter eggs from start to finish. Think you spotted them all? Then scroll through the slideshow to find out.
01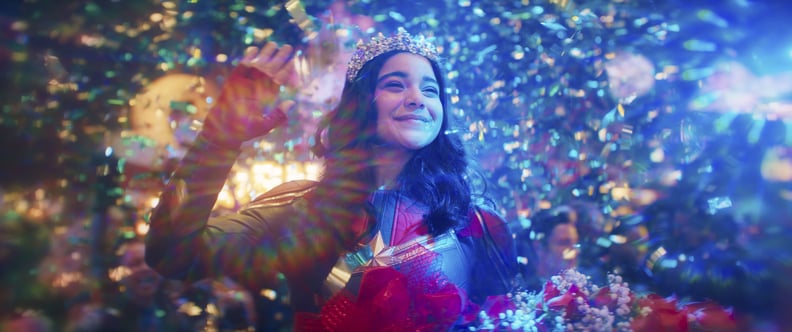 Ms. Marvel in the New Marvel Intro
The iconic Marvel logo, which appears at the beginning of every movie and series, now features Kamala Khan, aka Ms. Marvel, played by the talented Iman Vellani. The "Ms. Marvel" series premiered on Disney+ on June 8, and its season finale will air on July 13. We'll see the hero make her big-screen debut when she appears in "The Marvels" in 2023.
02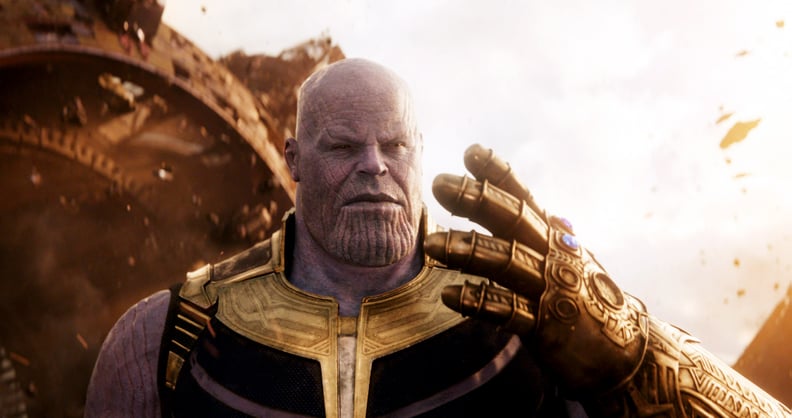 Infinity Conez
New Asgard is now a popular tourist attraction, and there's even an ice cream shop in town called Infinity Conez with a sign featuring Thanos's infinity gauntlet. Days before "Thor: Love and Thunder" premiered, Waititi gave fans a preview of the store during a behind-the-scenes video with ET on July 5. Although he said the shop was made specifically for the movie, he hopes it'll become a real attraction one day. We're crossing our fingers that means Infinity Conez could pop up at Avengers Campus!
03
The Return of Darryl
"Thor: Love and Thunder" has officially made Thor's roommate Darryl Jacobson (Daley Pearson) canon in the main MCU storyline. The character appears in a series of one-shots on Disney+ called "Team Thor," "Team Thor: Part 2," and "Team Darryl," which were all written and directed by Waititi. Darryl used to be an office worker in Australia, but the new film revealed he's now a tour guide in New Asgard.
04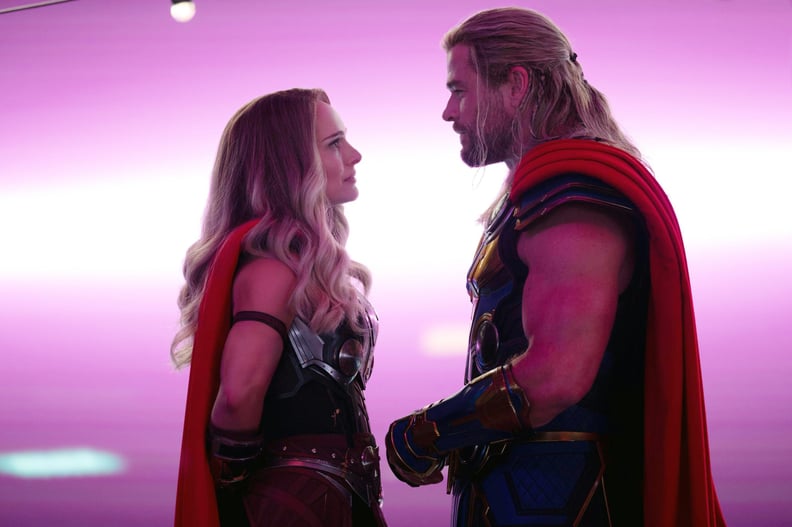 Thor and Jane's Breakup Timeline
When Thor and Jane reunite, she estimates that it's been three or four years since they last saw each other. However, Thor says it's been "eight years, seven months, and six days, give or take." The reason their answers are so far off appears to be that Jane was blipped. According to the Independent, a screenplay for "Avengers: Endgame" revealed Jane was one of the many people snapped by Thanos. That means if she disappeared for five years, then for her, it really has been three years since she last saw Thor.
05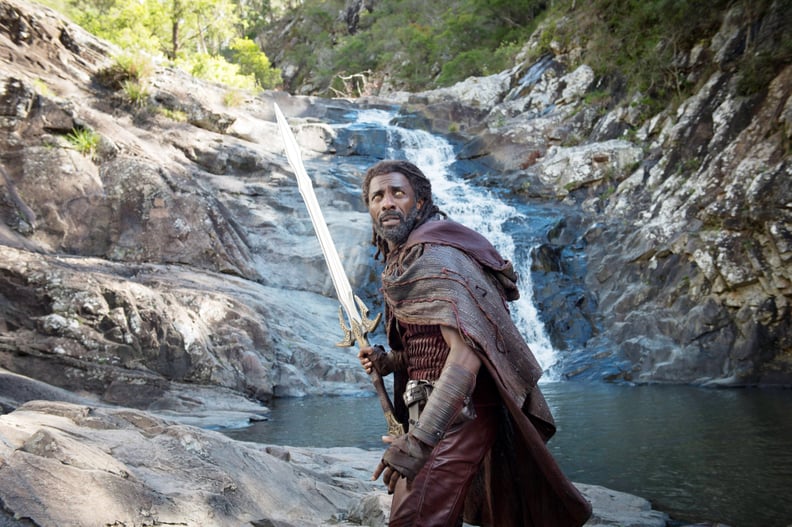 Heimdall's Son Axl
In "Thor: Love and Thunder," we meet Heimdall's son Astrid, who prefers to be called Axl. The name appears to be a nod toward Axl Rose, who is the lead vocalist of Guns N' Roses, since several of the band's songs play throughout the film: "Welcome To The Jungle," "Paradise City," "Sweet Child O' Mine," and "November Rain."
06
The "Thor: Love and Thunder" Trailer Spoiled the Film's Big Twist
The title "Thor: Love and Thunder" seemed like a reference to Thor and Jane's love story; however, the ending of the film revealed it's actually a nod toward Thor's journey to meeting Love. After Gorr dies, Thor takes in Love as his own and together, the two become known as Love and Thunder. The film's trailer may have hinted toward that shocking twist with Guns N' Roses's "Sweet Child O' Mine."
07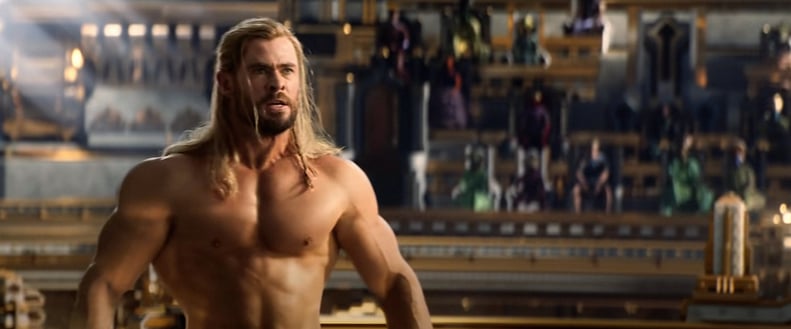 Thor's Loki Tattoo
When Zeus (Russell Crowe) flicks off Thor's disguise in Omnipotence City, we see the God of Thunder has a tattoo on his back that reads "RIP Loki" with an image of his brother's horned helmet underneath. Thor saw Thanos kill Loki Prime during the events of "Avengers: Infinity War"; however, as we know, there's a Loki variant that exits elsewhere in the MCU, which means there's a possibility the brothers could reunite someday.
08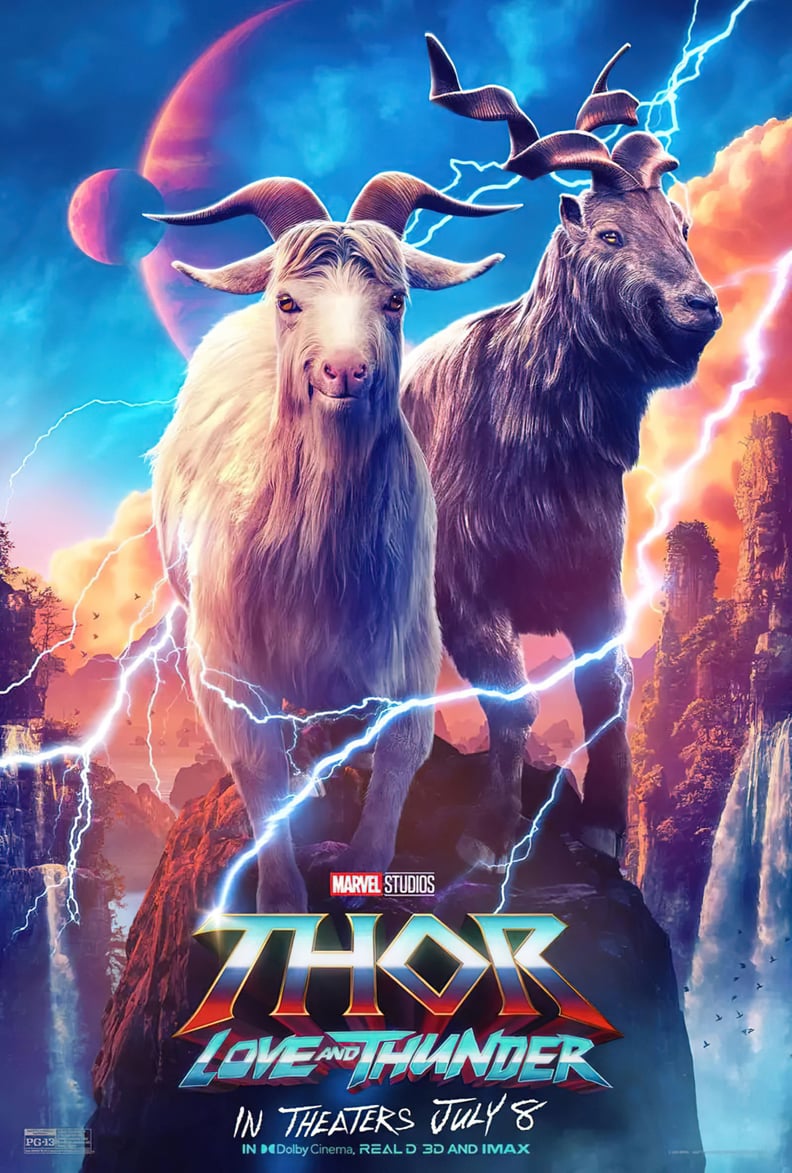 Thor's Screaming Goats Were Inspired by Taylor Swift
When Thor and the Guardians of the Galaxy help save a planet at the start of the film, Thor is given a pair of goats as a gift. They end up joining his team and even help pull his ship to get to Omnipotence City. According to the Marvel Fandom guide, in the comics, Thor actually does own two goats named Toothgnasher and Toothgrinder, who help pull his chariot.
Director Taika Waititi told Insider that originally the goats weren't going to scream, but then he was inspired by a Taylor Swift meme. "The goats were always going to be in there because they are in the comics, but we didn't know how they would sound," he explained to the outlet. "Then someone in post-production found this meme of a Taylor Swift song that has screaming goats in it. I didn't even know that existed."
"A lot of people think it's me screaming," he told Insider. "It's not."
The meme in question is from 2012, when someone spliced screaming goats into Swift's "I Knew You Were Trouble When You Walked In."
09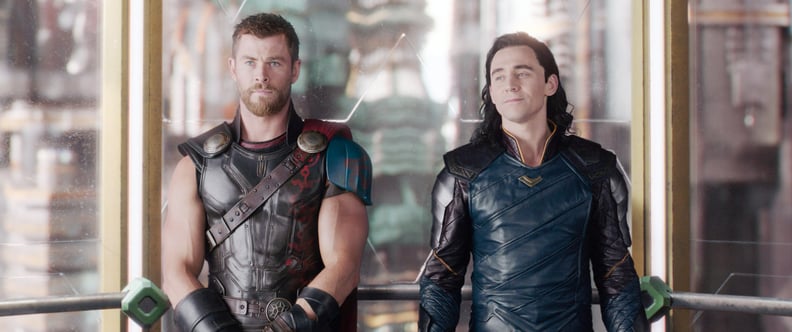 The Asgardian Stage Play
In "Thor: Ragnarok," we see Asgardians watching a play that hilariously recaps the events of "Thor: The Dark World." The sketch features Matt Damon as Loki, Luke Hemsworth as Thor, and Sam Neill as Odin. In the latest film, the trio return to recap "Thor: Ragnarok," and this time, Melissa McCarthy makes her debut as fake Hela. The comedian's real-life husband, Ben Falcone, also portrays a stage manager during the bit.

10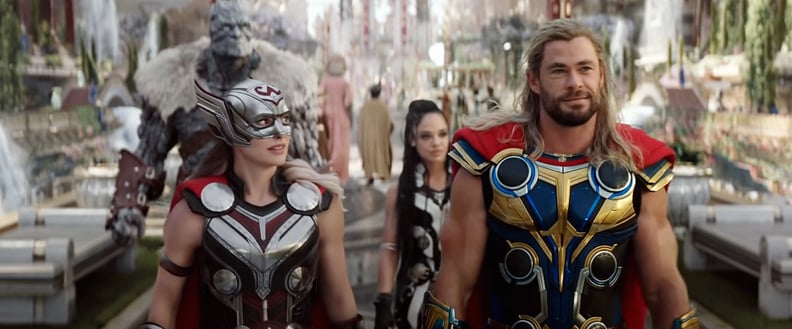 The "Thor: Love and Thunder" Cast's Kids Appear in the Movie
11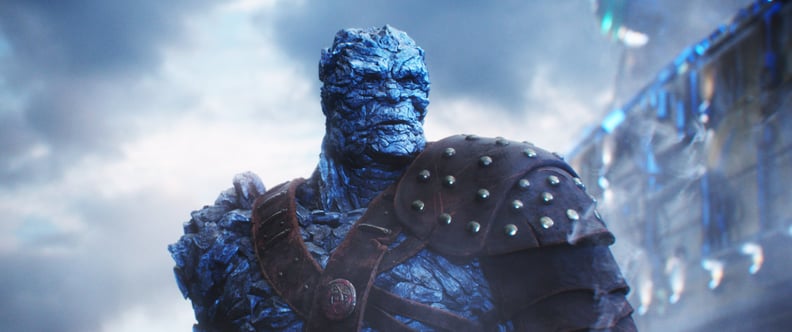 Dwayne "The Rock" Johnson Reference
At the end of the film, Korg starts a family with a guy named Dwayne. Just like Korg, Dwayne is Kronan, which means he's made out of rocks, making his name a hilarious reference toward Dwayne "The Rock" Johnson.
12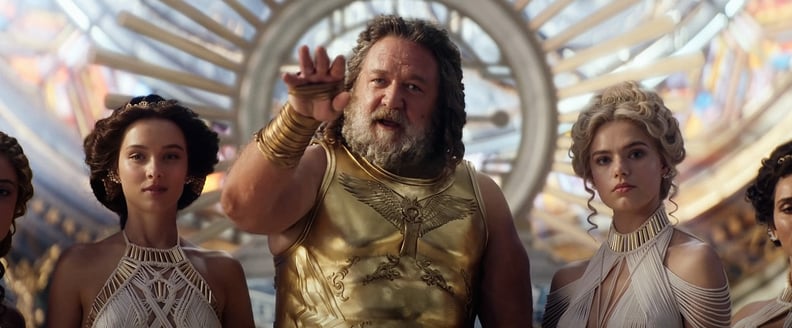 Hercules in the "Thor: Love and Thunder" End-Credits Scene
During the first end-credits scene, we find out that Zeus is still alive and sends his son Hercules to kill Thor as revenge after the God of Thunder shot Zeus through the chest with his own thunderbolt. If Hercules seemed familiar, that's because he's portrayed by Brett Goldstein, aka Roy Kent from "Ted Lasso." Now that we know Thor will return to the MCU, it seems the two Gods could have a major face-off in the future. We can't wait to see what happens next!