Hercules in Marvel
"Ted Lasso" Star Brett Goldstein Is the MCU's Hercules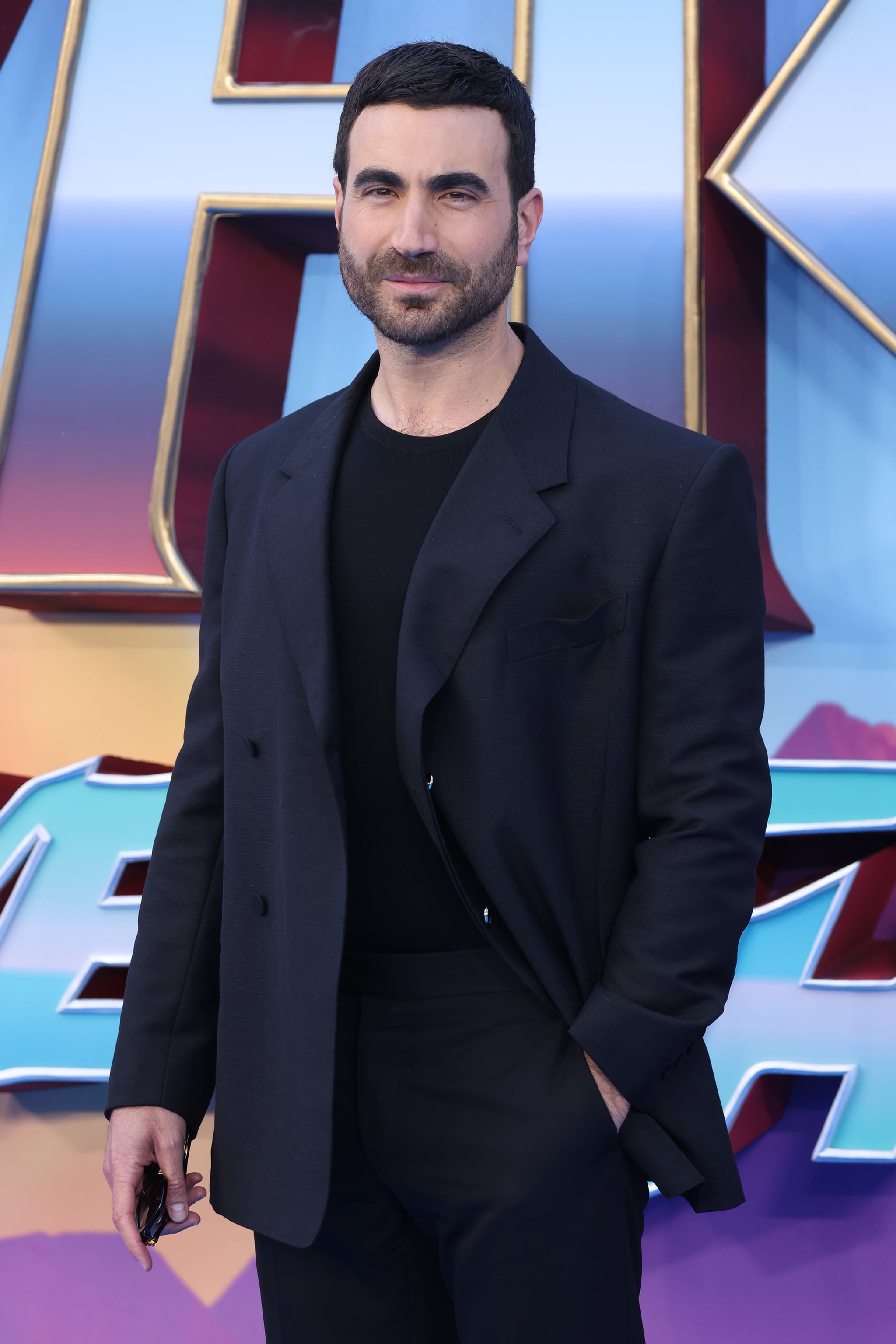 The end-credits scene of "Thor: Love and Thunder" introduced a brand-new character to the Marvel Cinematic Universe: Hercules, played by "Ted Lasso" star Brett Goldstein. It feels a little silly to call him "new," since Hercules is one of the most well-known Greek gods (and yes, we are of course anxiously waiting for the live-action Disney "Hercules"). But in the Marvel Comics, he has his own unique relationship to the superheroes fans know and love, and that could have major implications for what role Hercules will play in the MCU going forward.
Hercules in Marvel Comics
Hercules was introduced into Marvel Comics by Stan Lee and Jack Kirby in 1965 as a rival to Thor. From then on, he became a frequent guest star in Thor issues. One of his earliest and best known Marvel battles, however, was with the Hulk, and Hercules's own strength, abilities, and hotheadedness are often compared to the big green guy's. Hercules has continued to make frequent appearances in Thor and Avengers comics, and has even led his own comics titles. In the comics, like in mythology, he's the son of Zeus and Alcmena. Like the other Olympian gods, Hercules can't be killed in any normal way and can heal his own wounds.
Though Thor and Hercules started out as adversaries, over time they became close friends and allies. Hercules has even been a member of the Avengers at certain points in Marvel Comics history.
Hercules in the MCU
As was revealed in one of the "Thor: Love and Thunder" end-credits scenes, Hercules will be played by Goldstein. For now, his mission is to fight Thor on behalf of his father, Zeus (Russell Crowe), but it's possible that his goals will change along the way. It's also not clear if he'll face off with Chris Hemsworth's Thor or Natalie Portman's. It's also possible that Hemsworth is taking a step back from his role as Thor and Hercules will be the MCU's new major godly presence instead. One Hercules story in the comics saw him clashing with the Celestials, who have also appeared as the main antagonist in "Ms. Marvel" on Disney+. It's possible, then, that Hercules's next appearance won't be in a fifth "Thor" movie, but instead in the "Captain Marvel" sequel "The Marvels," which will see the return of Kamala Khan (Iman Vellani).