Tinashe on 333, Sexy Music Videos, Dream Collaborations
Tinashe on the Secret Behind Her Sexy Music Videos: "I Got More Where That Came From"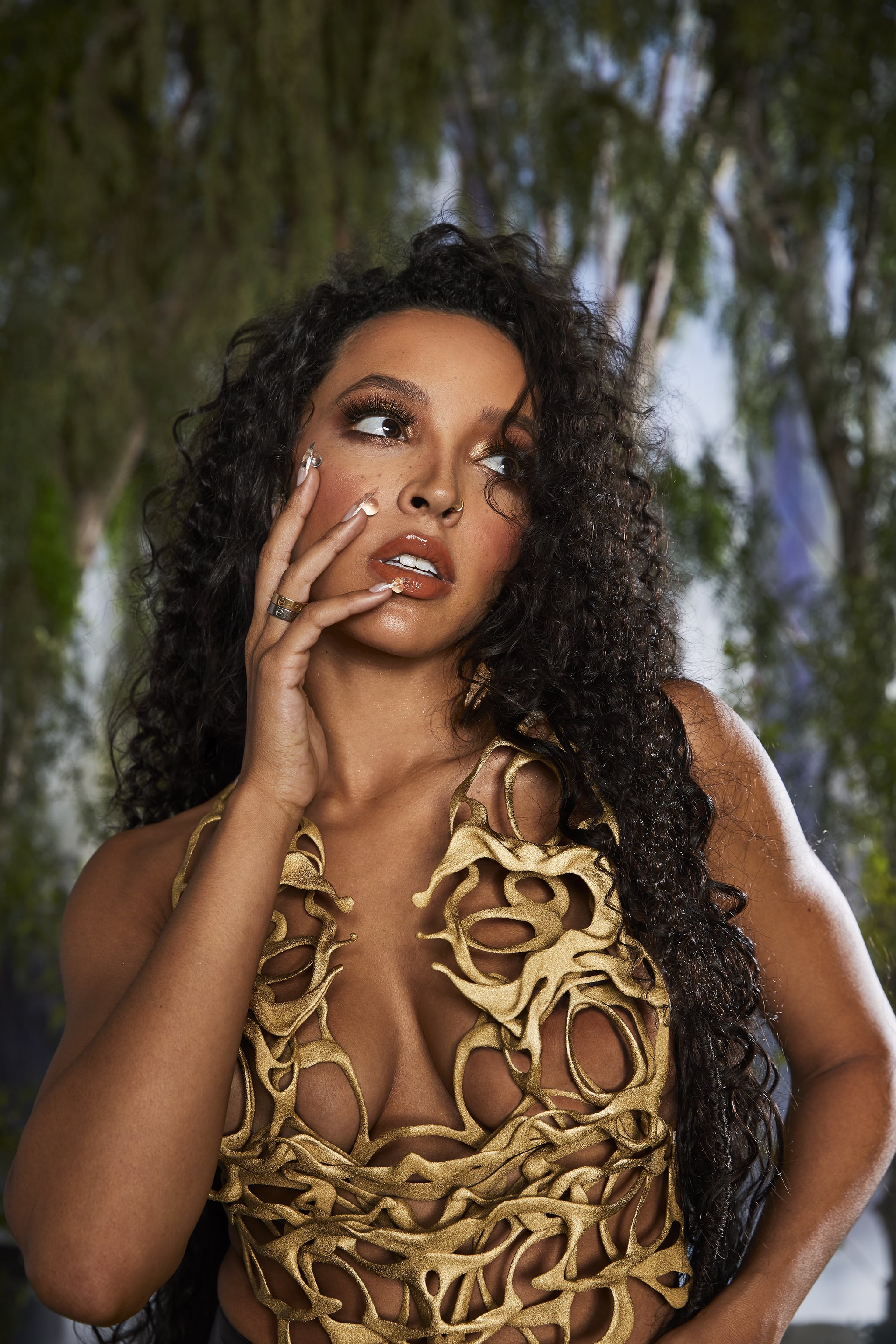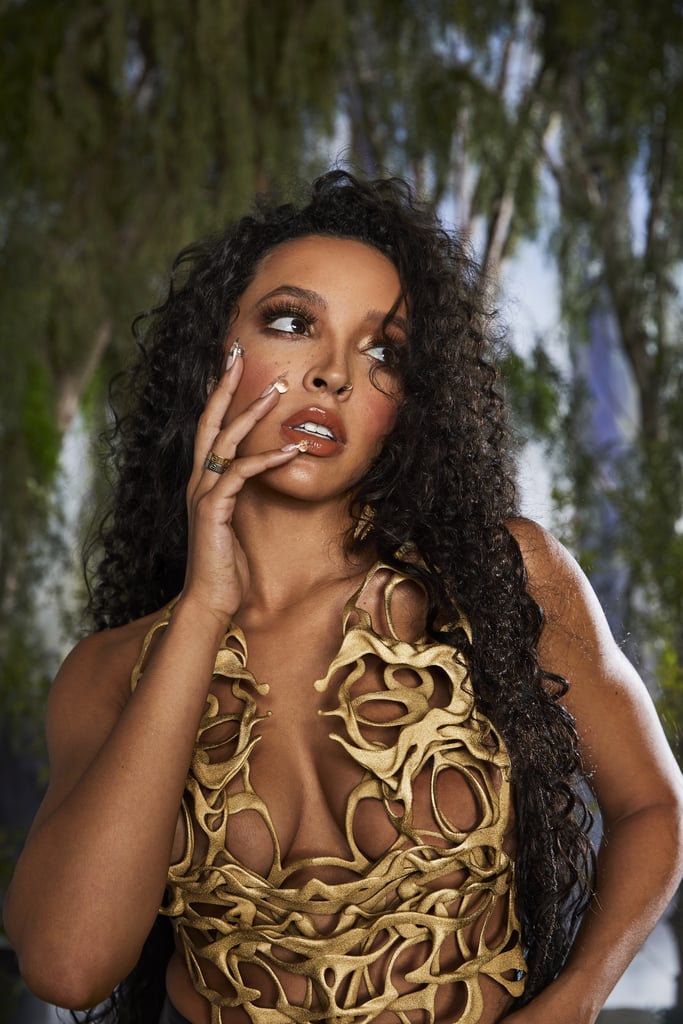 Tinashe lives the ultimate dream as a creative — she has a mental treasure chest full of concepts and visuals ("I never run out of ideas," she tells POPSUGAR) and her recent artistic independence allows her the freedom to bring those big ideas to life. Now, the singer is giving us a little glimpse into that inspired headspace with her upcoming album 333, which drops on Aug. 6.
Described as an "evolution into the future," Tinashe's fifth studio album marks her second since leaving Sony and becoming independent and it embodies her own spiritual awakening. "That process of moving forward, finding yourself, letting go, and evolving," she explained, adding that 333 explores the intersection between spirituality and virtual reality. Ahead of the release, Tinashe opened up to POPSUGAR about what fans can expect from her new music, the secret behind her sexy music videos, and what it's like "competing with the girls" as she paves her own path in the industry. Learn more from our interview below.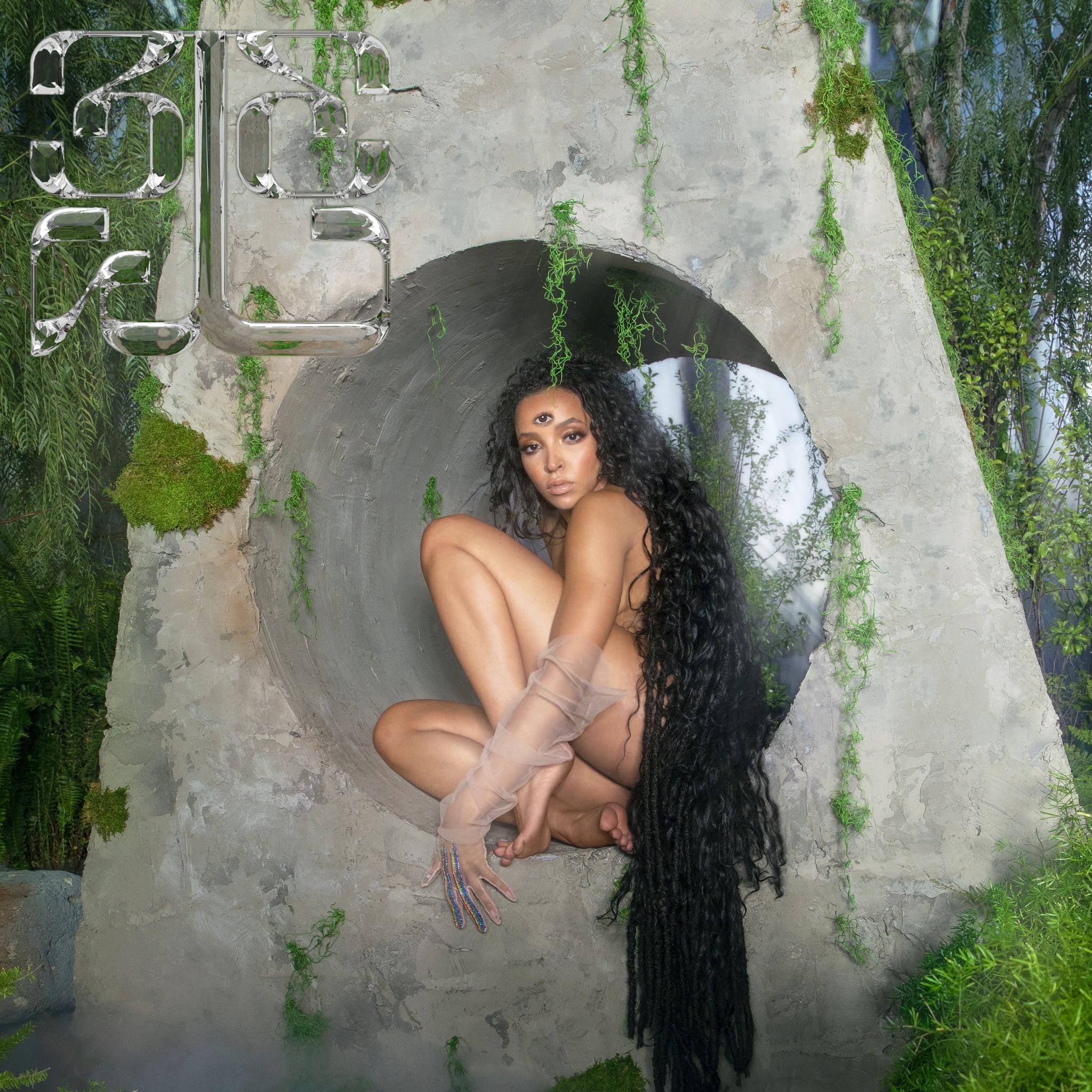 On What to Expect From Her New Music
Best described in her own words, the singer said her upcoming music "sounds like the Tinashe that people know and love, but like she's been elevated into the future." She continued, "I think that's what fans will like about it. It feels relevant and safe and like home, but at the same time, it feels new and fresh and exciting."
Tinashe also wanted to make sure her music exuded positivity, particularly after such a tough year. "During lockdown, which is when I mostly made this project, I was not interested at all in making music that felt melancholy or slow, or like a lot of the energies and the vibes that I was feeling from everyone around me. It was really important to me to be a part of spreading that positive energy, that hopefulness, and getting people excited to move forward."
On the Making of Her Upcoming Album
Tinashe admits creating 333 during lockdown was both challenging and rewarding. "I create by myself really well in my own space, my own house," she shared. "I'm really able to be more authentic and get into my zone a lot easier." The singer's own mental headspace became the biggest inspiration for the album. "I had a lot more time to just sit with my thoughts and really look at myself and the patterns that I've been perpetuating in my life," she continued. "The things that I've been doing, the choices I've been making, reconnecting with my purpose as a creative, trying to make the best art, those have been the themes that have inspired the work and visuals, and brought it all full circle."
On Her Favorite Track From 333
"I really love 'Bouncin'.' That's why I chose it as a song to focus because I think it's really special," the singer shared. "I also love 'Undo' — I think people will really like that one. It's got a lot of heart and a lot of passion behind it. I think fans will connect with that one in the same way that they loved 'Save Room For Us' [from her previous album Songs For You]. It's got similar energy."
On Writing Songs About Her Love Life
Recently, Tinashe declared on Twitter, "One thing about me — If we date I will definitely write multiple albums about you. Literally hundreds of songs. Do with that information what you will." So what tracks on her latest album shout out the people she's dated? "Any of the ones that are emotional, in my feels," she told POPSUGAR, listing "Unconditional," "Undo," "Last Call," and "Angels" as examples. "They all have little small references and little personal Easter eggs. I love filling my music with little personal anecdotes because I feel like it makes the songs mean more to me, and that somehow translates to my audience in a way that maybe they realize or don't even realize. But it makes it all feel more personal, more authentic."
On Navigating the Industry on Her Own Terms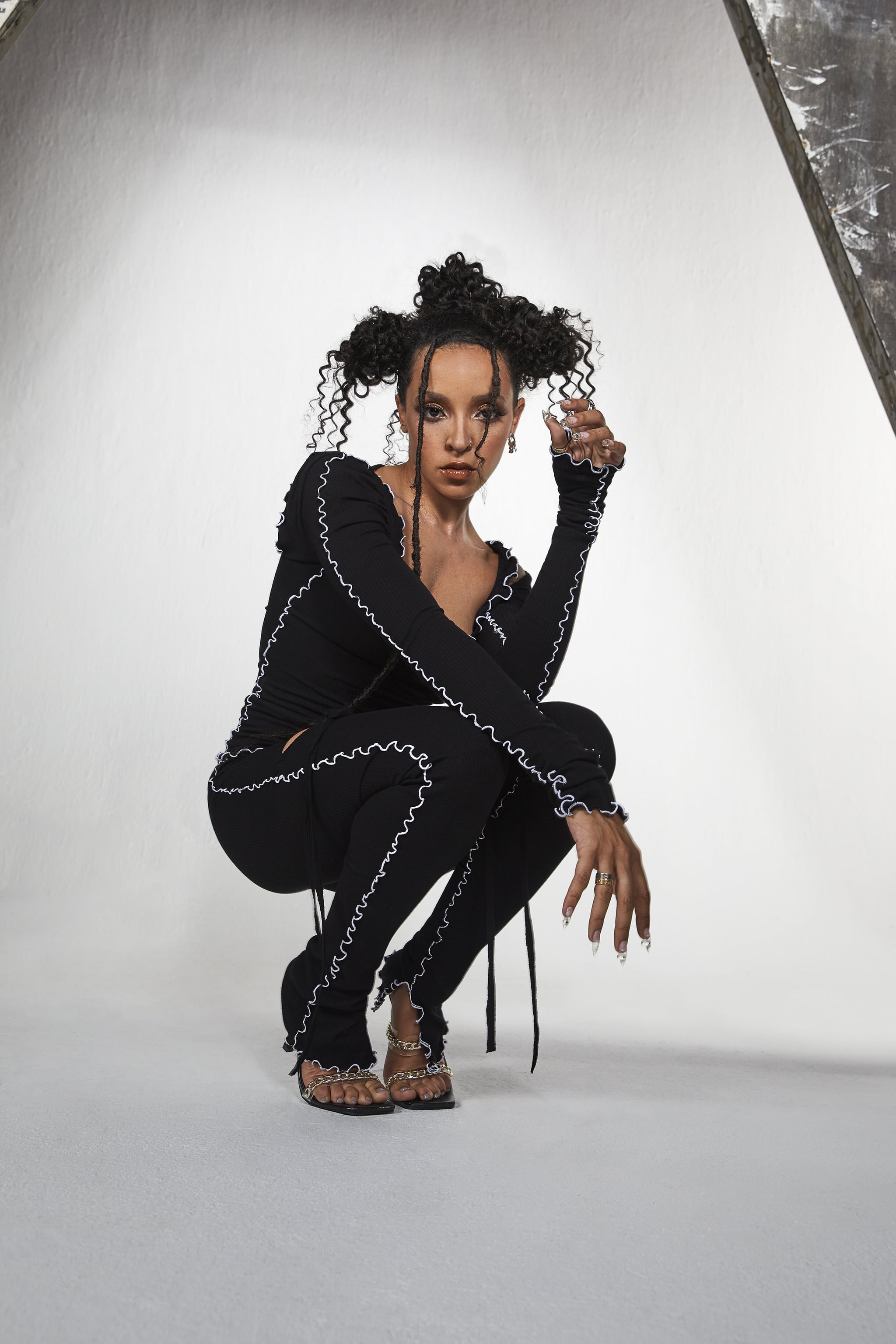 While not having "the same machine and support system" she previously did at a major label has proven difficult, the freedom makes it all worth it. "It's been really fulfilling," she said. "I think it's made me a better artist. I've had the space to dive deeper into the creative process than ever before, and that's really helped me thrive as a human being, as an individual, as an artist, so it's been really rewarding. It feels like the right place for me to be right now." She continued, "You want to be able to compete with the girls, so it's being able to find ways to still make your art, quality art. You have to be more creative and use more resources, collaborate with better collaborators. It's been a fun challenge."
On the Secret Behind Her Sexy Music Videos
If you've seen even just a few seconds of the "Bouncin'" music video, you know there's much to be impressed by — the perfect synchronization, the retro visuals, and the incredibly sexy outfits, just to name a few. So you might be surprised to learn that the idea for the video simply popped into Tinashe's head. "I had a vision and I was like, 'Boom, that'd be sick,'" she shared. "[I thought] it would be just so funny, in a totally serious way. It was really fresh. I'd never seen that before."
She's all about trying new things that she hasn't before and pushing herself to think outside of the box, and luckily, her ideas are always flowing. "I love feeling that way. I never run out of ideas. I got lots — I got more where that came from."
On Her Dream Collaborations
"James Blake, The Weeknd, Christina Aguilera. Those are the top," Tinashe shared. What we would do to get her in the studio with any of these artists . . .
On What's Next For Her
Tinashe recently achieved a big goal she's dreamed of since she was a young girl: she landed a Sports Illustrated photoshoot. So she's manifesting once again. Her next bucket-list item is to be on a Vogue cover. But for the immediate future, she's mainly focused on her tour. "It's getting back on the road and being in front of my fans. I've missed that so much, and just having that energy will be amazing. Putting on the best tour and then doing the best shows, that's what I want to do first. Then I don't know. We'll see what happens after that. Probably make another album. Who knows? I always keep it going."